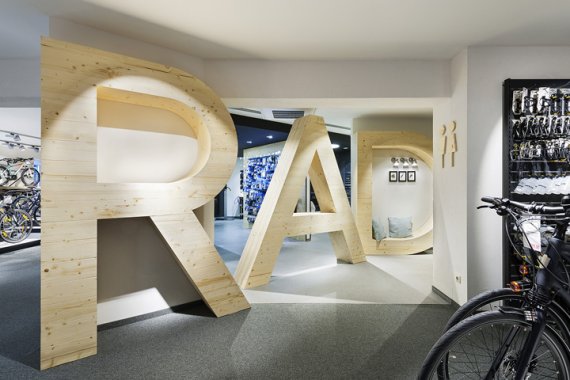 In times of climbing online turnovers, stationary businesses are becoming bastions of the sensory experience. Here, the customer wants to be inspired and animated.
Anny Cardinahl, owner of the consulting agency Outdoordeluxe in Hamburg, knows her away around with the current challenges for sports retailers in the field of retail design. She's worked for the outdoor industry for more than 25 years, among them several years as a marketing expert at Globetrotter with a focus on product communication. She's advised the European Outdoor Group (EOG) in the field of retail since October.
The best info and insights for the sports industry are at the ISPO ACADEMY. Register for ISPO MUNICH now and benefit from the exclusive knowledge of the top contributors! >>>
ISPO.com: Ms. Cardinahl, what do today's trends in the field of retail design for sports spaces look like?
Anny Cardinahl: More variability. The shopfitting needs to adapt to the product ranges more flexibly. Previously, it used to be that the shop was built once, and then stayed that way for years. But standards today have risen enormously. Other comparison parameters need to be consulted, you need to have a look at the trendy neighborhoods of major cities, stores by Urban Outfitters or Anthropologie.
Even if it's fashion stores, not sports stores. I always hear that it doesn't have anything to do with us, but I think it does. That's because the end consumer knows these stores, and considers them a standard. Another trend is the integration of storage space into the sales area, and thus the question of how I can positively package self-service. The inclusion of demo workshops and other product-based promotional areas is already in some approaches, but still has potential for development. 
What would you suggest?
Norrøna in Oslo, for example, has integrated a repair workshop into its flagship store and has repaired outdoor apparel there for seven years now ­– even those by other manufacturers. This also implements the topic of sustainability . There are also treadmills, climbing corners, and areas for testing walking shoes already, but still by no means over a wide area.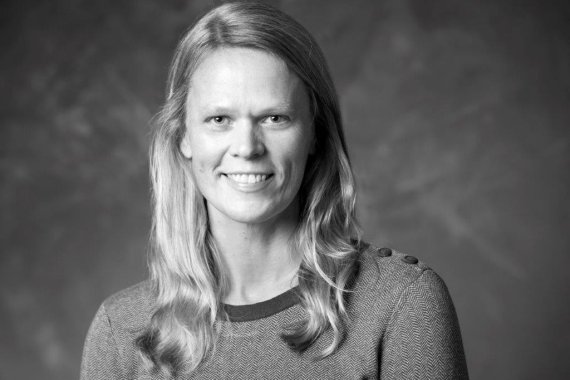 Which materials are currently in high demand?
Materials that reflect the character of the goods, that especially emphasize the functionality of high-quality products and reach the customer through atmosphere. That can be wood, metal, but also new fabrics from current collections. It's entirely about the identity of the store and the character and functionality of the goods.
Cardinahl: "There's a lack of courage"
What, in your opinion, is no longer "in"?
Overstuffed areas and shopfitting that distracts from the products. Clear areas with more space are in demand. Even a Decathlon is showing good approaches in this area.
More space means fewer products and lower revenues per square meter. This is difficult to implement in sports, where the margins are already lower than those in fashion, right? 
Of course, it is also a financial question, but these square meter revenues are practically written in stone in Germany. There's a lack of courage to try out something new! You don't need to turn everything upside down at once; one well-placed, 20-square-meter test area is already enough. Many retailers are much too hesitant on that point.
What do stores increasingly need to be able to do today?
They need to offer individual, expressive product ranges. Cramming everything in and then seeing what the customer is interested in doesn't work anymore. Not at all for high-priced products already. Here, the customer expect a different environment, for example a corner where the retailer presents their highlights separately.
That is why people mull over filter functions so intensively on online shops, so that the customer can shrink the product range down to their needs. That is precisely what the stationary store needs to achieve in their own way, as well. Aside from that, it also includes smoother service with friendly staff, and – you can't forget – you have to live multi-channel. That means, for example, that you should make sure that the sales staff doesn't use any online purchase avoidance tactics just because they're paid on location-based commission.
"Digitalization is important"
How are things looking with the digitalization at the POS, so for example beacons or interactive screens? Are there already good approaches there?
Digitalization is important, that much is very clear, and many find the new possibilities interesting. As the case may be, however, it's still too far-out for many customers and they often aren't prepared to mess around with it. For the customer it's also always a question of time, that is, how much time do they want to invest into buying a jacket?
What I find exciting are technical innovations as temporary events. Then, those who are interested in the topic can come buy, and I can get into contact with these customers and acquire experiences. I would gauge precisely what technical innovation is interesting in the long term for my target customers, and only then integrate it as a full element into the store.
What stores is the industry talking about right now?
My attention is currently directed towards smaller, highly individual spaces that draw attention to goods with lots of zeitgeist, coupled with the question of possible scaling. In this context and in terms of sports/lifestyle, for example, Sneakersnstuff in Stockholm and London is leading the way. There you feel as if you're walking into a well-styled living room.
It can be observed internationally how the bicycle scene has reinvented itself. Whether in Bangkok, Barcelona, Hamburg, or Stockholm: design-oriented bicycle retailers are popping up all over the world. The scene is meeting up in affiliated cafes, bars, and workshops and radiates the zeitgeist of today. The Bike Terminal in Bangkok has the subheading 'Hub of Cyclists,' and thus combines all of the services together and has a very multi-faceted appeal to the customer.
Fittingly, cities are expanding bike lanes. And e-bikes have gained lots of momentum! Right now a lot of people are talking about the new L+T sports house in Osnabrück, which was planned by Prof. Moths Architekten and is set to be opened in fall 2017. It's already being monitored by many people with a lot of excitement.
The topic of multi-channel is dominating retail. How does one bring online and offline together? What do the current solutions there look like?
Click & collect & return is a keyword and a completely transparent inventory. Zalando is currently working on additional solutions. The Berliners are on the path towards making products located both in the warehouse and in retail partner store areas available at Zalando. If the technical implementation runs smoothly, new doors will open for the topic of multi-channel.
What is the general market condition like right now? What problems are currently posed to retailers in terms of retail design?
In my view, the topics of change, change in perspective, and speed are the current challenges far more that the current market condition. That's not rosy either, of course, but it hasn't been that way for a long time. Retailers are hanging on, but they're also holding still. The golden era won't come back on its own, the market has evolved and branched out far too heavily for that. Meanwhile, Tchibo and H&M are also doing a very good job. You have to understand the new framework conditions as an opportunity. Some have already managed that very successfully. 
Are you a sports business professional and want to improve your knowledge with the best experts? Then you should absolutely register for the ISPO ACADEMY – this way! >>>