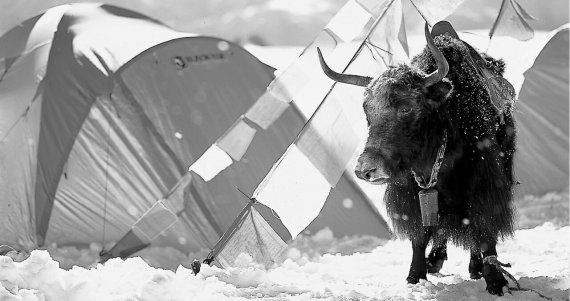 How does a local outdoor outfitter become a global brand? The example of Black Yak, leading supplier in South Korea, shows this development - at least its first steps. In an interview with ISPO.com, European CEO Maximilian Nortz explains how Black Yak wants to establish itself in Europe and America.
ISPO.com: Mr. Nortz, four years ago the management of Black Yak announced an ambitious program to be represented very quickly in all the important markets of the world. What has become of those plans?
Maximilian Nortz: A lot has happened in the meantime. Perhaps too much emphasis was placed on a fast pace at the time. In the meantime, we have adopted a different approach, which we are pursuing consistently. It's not so much the speed that counts, but rather the requirement to do things right.
What exactly is the situation in the individual countries?
We have traditionally had a strong presence in South Korea and China anyway. In North America, our local company, the sustainable urban-outdoor clothing company Nau, has taken over distribution. There, we have already found high-profile retailers with Backcountry.com in the U.S. and Sporting Life in Canada. In Europe, we are now moving step by step. We have had customers in German-speaking countries, the Czech Republic, Spain, Italy and Poland for some time. New additions have recently been Portugal and France. Next, we will tackle other important key markets with Great Britain, Scandinavia and Benelux. We currently have 57 stores carrying Black Yak in Europe and North America.
Black Yak focuses on selective distribution
That's not a lot, is it?
At this stage, we are not necessarily concerned with the large distributors who primarily do volume. We are focusing on close cooperation with high-quality stores and selective distribution. We need retailers who are happy to advise, understand our philosophy and are able to communicate it to the target group.
What do philosophy and target group look like in your opinion?
Parts of our collection are designed to withstand expeditions at altitudes of over 8000 meters. But we have a broad range of design and functionality. Our clothing looks cool and is equally suitable for urban environments, alpine use and leisure.
What next steps are you taking to successfully market Black Yak in Western countries?
A traditional problem for Asian brands in Europe is fitting - vice versa, by the way. We have tackled this quite consistently and now have an independent team that focuses on European and North American needs and is independently responsible for design and sizing for these markets. That's a real investment, but there's no other way to do it.
Innovative strength for dealers and end customers
Innovations need their time
It's also important that we take the time it takes to bring truly new products to market. We see with some of our competitors that the time pressure has become greater and greater in recent years and that the development wheel has to turn faster and faster. That is not our approach. At Black Yak, it takes about one and a half years to implement innovations. This includes extensive testing in collaboration with our top athletes. We are convinced that this is the right way to convince dealers and end customers alike of our innovative strength. It takes time, but the feedback shows us that we are on the right track.
This is Black Yak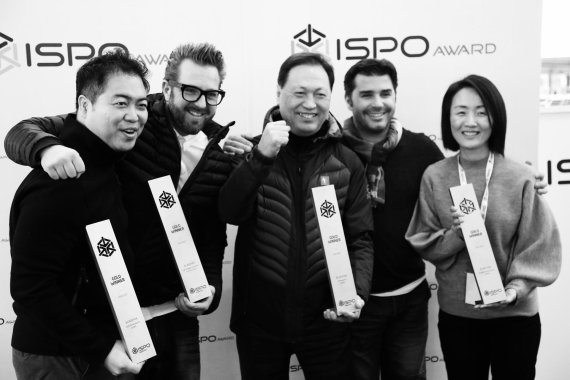 The brand is considered the leader in the South Korean outdoor business. It was founded in 1973 by professional climber Tae Sun Kang, who still leads the group today. The core markets are Korea and China; since 2016, the company has also been active in Europe and North America.
The group from Seoul is present in various business areas: Black Yak has represented the US outfitter Marmot in Korea since 1996, and has also been a licensee since 2013. Since 2007, Black Yak has also held the license of the British supplier Karrimor for the same market and acts as an importer of Valandre, the French high-end clothing. 2002 saw the launch of the company's own Mountia brand, which stands for a lower-priced range. In 2013, it acquired U.S. sportswear outfitter Nau International, which is now also responsible for distributing Black Yak in North America.
Since 2014, the group has maintained its own European office in Munich. This is headed by Maximilian Nortz, who acts as Managing Director for Europe.
The brand is widely considered to be the leader in the South Korean outdoor industry. It was founded in 1973 by professional climber Tae Sun Kang, who still leads the group. Black Yak's core markets are Korea and China. From early 2016, the label became available in North American and European stores.
The Seoul-based company pursues different business opportunities. Since 1996, it has been the distributor of Marmot in Korea and since 2013, it has also held the license for the U.S. brand in the same market. The same goes for the U.K. vendor Karrimor, from which it acquired the Korean license in 2007. In 2013, Black Yak took over Nau, the American manufacturer of sustainable urban outdoor apparel. The Nau operation also acts as the North American distributor of Black Yak.
In 2014, Black Yak opened its European offices in Munich. They are run by Maximilian Nortz, the managing director for Europe. Previously, Nortz worked for Messe München (including ISPO) and for the German retail chain, SportScheck.