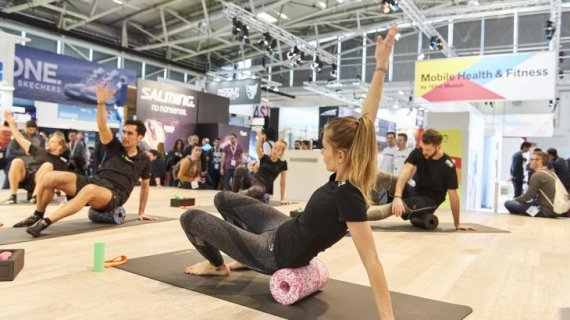 The aim of the new web platform: to bring exhibitors and customers together digitally - before they meet in person in the autumn at best. The FitnessConnected digital web platform has been online since 3 May. Instead of a classic trade fair page, you can find it at www.fitness-connected.com/innovationen as an interactive sales tool that enables exhibitors to bring product innovations to market quickly and easily. And it does so all year round, seven days a week, around the clock.
Potential digital trade fair visitors should thus have product innovations permanently available and be able to call them up worldwide. In addition to the innovation, FitnessConnected also provides a company presentation and the contact details of the responsible sales staff. To round off the overall package of the web platform for exhibitors, the new trade fair wants to offer regular sales training on the web platform.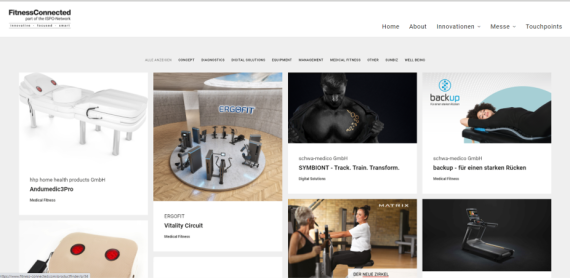 "Visitors to the platform thus have the opportunity to find out about the latest products from our exhibitors on a daily basis," says Ralph Scholz, CEO of the new trade fair. And if a product appeals, visitors don't have to wait until the offline trade fair, but can strike right away. A win-win situation for exhibitors and customers.
With its online presence, the new trade fair is not only providing proof of how important an innovative trade fair concept is to it, but also its contribution to the recovery of the fitness industry. FitnessConnected, which unites the areas of fitness, health and sports across industries and thus brings exhibitors and customers together, focuses on digital solutions and the networking character beyond the trade fair visit.
The concept of the new trade fair is working. "The registration figures are growing continuously. Currently, 50 companies have already firmly booked their participation, and another 60 companies have made reservations," says Ralph Scholz. FitnessConnected will be the new partner of ISPO at the trade fair center in Munich next November.