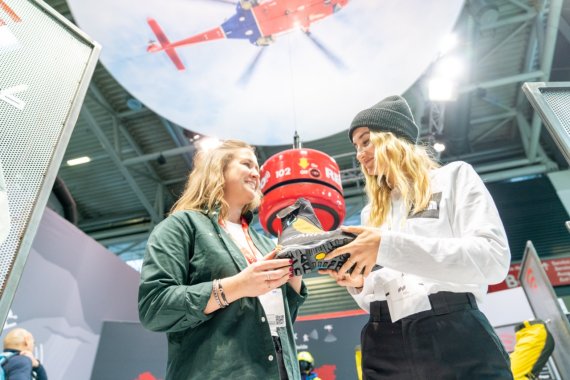 Ulrika Björk, CEO Polygiene
"Great! Our booth was packed with people - and the fair has by far exceeded our expectations. We had fantastic and inspiring conversations with super customers and friends of the Wear More Wash less movement - and also for the launch of "Polygiene - for mindful living" ISPO has been the ideal platform. Our interactive booth was also very well received, and it was overwhelming to meet people everywhere who could experience our technology – and through this Polygiene is enabling you help protect environmental resources in the future through actual experience. Thanks TEAM ISPO!"
Reto Aeschbacher, CMO Scott
"ISPO Munich coincides this year with the start of the winter season, which offers us as a brand the chance to revive interest in outdoor and winter sports. The last two years were a challenge for us all. Issues such as reconciling sustainability and innovation, and, especially for us, the decline in ski tourism, are a lasting concern for us What ISPO Munich has shown us is that there are still many people who want to experience "nature" and are fans of winter sports, and that proves to us that there are opportunities and potential for giving the ski industry a boost again."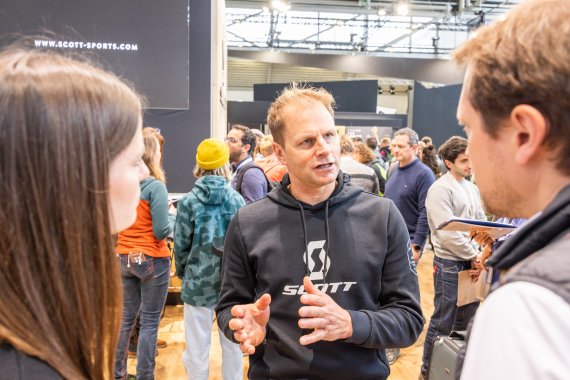 Michael Uhl, VP Marketing and Brand Partnership Helly Hansen
"Our summary of the trade fair days: good conversations and interested visitors. There's a lot of interest in our brand, our innovative products and the new Ocean Bound material, which will be used for the first time in the fall/winter 23/24 ski collection. The trade fair was a resounding success!"
Sven Hana, Head of Sales & Business Development Houdini Europe
"ISPO has gone very well so far for Houdini Sportswear. We notice that the trade fair is extremely important as a platform and meeting place for the industry, and must be kept. The focus is mainly on discussing marketing opportunities and innovative cooperation models, and no longer simply on selling products. For the future, we would like to see a more modern approach at ISPO – away from the conventional trade fair idea to the conceptual approach of a community platform."
Richard Collier, CEO Jack Wolfskin
"We're thankful to be finally back at ISPO after such a long time away from our community – we missed you! ISPO is a long-term investment and an awesome opportunity for us to maintain and build relationships with our global partners. We're looking forward to growing internationally and making great things happen."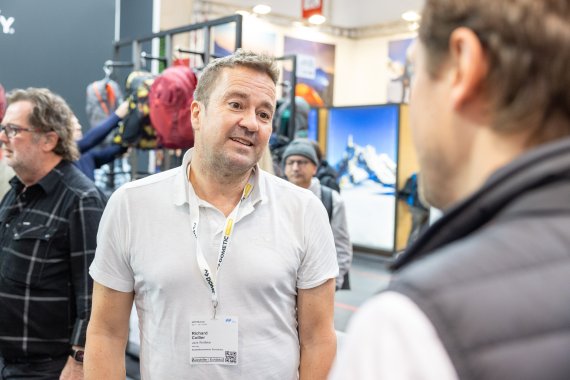 Arne Strate, Secretary General of the European Outdoor Group (EOG).
"From an EOG perspective, the return of ISPO has been a big success. Working with the ISPO team at Messe Munich, we were able to bring the EOG into the heart of the show, playing a big role in the Future Lab in Hall B2. Our lounge was busy throughout and our extensive events programme proved to be very popular, showcasing some excellent and important collaborative projects to engaged audiences. The outdoor industry strongly backed the show and we have also received plenty of positive feedback from EOG members about their experience. This bodes well for a successful OutDoor by ISPO next summer, where we will continue the development and evolution of trade fairs as essential in-person gatherings on the industry calendar."
Christian Schneidermeier, CEO Ortovox
"We were very excited about ISPO 2022 due to it being close to Performance Days. Our summary: The trade fair was a resounding success – both the quality and number of visitors exceeded our expectations. In our opinion, ISPO is an indispensable showcase for the entire winter sports industry."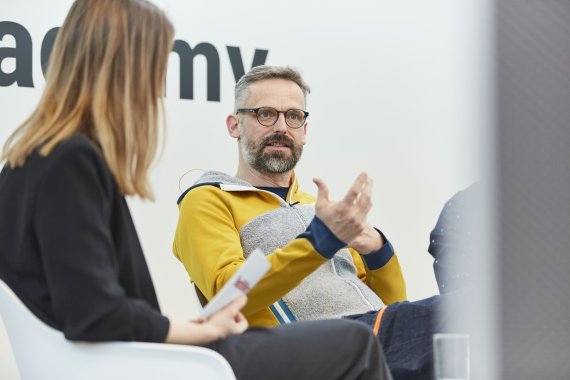 Willie Irvine, European Sales Director Merrell
"With winning not only one but two ISPO Awards for key products from our winter 2023 trail running and hiking range and plenty of good meetings with clients from international markets, we're very happy with our ISPO presence. After years of not seeing familiar faces and good contacts in real life, we're grateful to be back. Once again, we were reconfirmed that showing presence at ISPO helps us to achieve a positive sentiment about the brand Merrell."
Matti Kovanen, Brand Manager PUSU
"For an emerging brand like us, the ISPO Munich has proven to be essential in reaching the right contacts. We are happy to have been recognized with the coveted ISPO Award. Winning the award gives us the validation to continue pursuing new innovative steps in sustainability."
Stefan Merkt, CEO Schöffel Sport
"ISPO is an important platform for getting together again with the outdoor and sports community to talk face-to-face, and networking with all the relevant stakeholders. We present our product highlights and brand world at the trade fair. In personal conversations with retailers, contacts develop into networks that pursue ambitious goals together, with the primary focus being on the valuable outdoor experience of our joint customers."
Keith Cozzens, Global Brand Marketing Director, LEM Helmets
"The ISPO show is the lifeline and bridge that brings this great community of people and brands together, and we're stoked to be a part of it. As a young, growing brand entering the snowsports market after recently launching our cycling business, being at the show for the first time provides an invaluable opportunity to connect with the industry to share our brand and product innovations, while absorbing the experience that is ISPO."
Christoph Wilkens, Managing Director Germany/ Poland Skechers USA Deutschland GmbH
"We are positively surprised by the large crowds of visitors at ISPO. The entire sports industry faces major challenges that need to be solved together in the near future, which is why we will continue to use ISPO as a communication platform to look for solutions with all the stakeholders in the industry. For us as a brand it was also the ideal opportunity to present ourselves in the outdoor segment with a host of innovative product lines."
Mattia Bazzoni, Chief Communication Officer UYN
"We are very happy to be back at ISPO Munich. The opportunity to have direct contact with other major players in the sportswear industry is an important occasion for us to continue improving. We are very proud of the fact that the innovations we brought this year were all so well received. Being the first to create products completely from bio-materials derived from nature, and seeing the support and enthusiasm of the people who stopped by our booth is a sign that we are on the right track. The great organization of the event and the perfect management were a huge help in being able to have this much attendance."
Andrea Cagnoli, Business Brand Manager Oakley
"Oakley celebrates the successful return of ISPO with its head-to-toe Snow Collection and takes the win in the ISPO Awards with the ARC5 Pro racing helmet. The brand sums up a strong crowd of customers and media at the Oakley booth and presents its latest innovations, including an extended helmet line and the Prizm glass technology, which has been expanded with the new glass color Prizm Argon Iridium for razor-sharp vision in all snow conditions. Oakley complements this with a full apparel collection featuring premium materials, trending colours and the iconic Oakley logo."