ISPO.COM: Hello Lena, Hello Tobi. The motto of ISPO Munich 2022 is "New Perspectives on Sports". What are these new perspectives?
Lena: It's been over two years since the last ISPO Munich. In this time, more has happened than otherwise in ten years. The perspectives of all of us have changed. This is especially true in sports and sports business, where entirely new challenges have emerged, such as disrupted supply chains, changing order cycles, and increased digitalization. Sports needs new perspectives. ISPO Munich is the platform for this and the associated approaches to solutions.
Tobi: We can't tackle today's challenges with yesterday's solutions. After all, we are still a long way from the "normal state" before Covid. Corona, the war in Ukraine, the disrupted supply chains, inflation and the gas crisis will also keep us busy at ISPO Munich and influence the way the event is organized and carried out.
That's why we need new perspectives - on the market, the consumers, the trade and the sport itself. That's why we are turning a central hall at ISPO Munich into an innovation lab with the Future Lab. This is where the most important minds in the industry meet, discuss what needs to be done now. We want to be a lobby platform and give sport the important voice that corresponds to its position in society.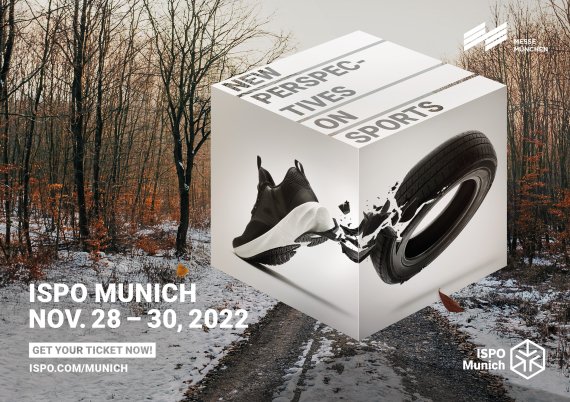 What else is different at ISPO Munich 2022?
Tobi: In 2022, it's no longer about showing the complete collection as an exhibitor. In a world where individual products are often interchangeable, brands have to offer emotional added value. Today, retailers and consumers opt for products if they are exemplary and you can identify with the brand. To be successful, exhibitors should take this into account when planning their trade show presence.
In concrete terms, this means that it is no longer a matter of seeing all the products, but of presenting the top products from the range for a good overview, as well as explaining the brand positioning and vision. For this, it needs a different, gladly smaller kind of appearance.
How do you intend to ensure that?
Lena: Our approach of limiting the maximum booth size to 200 square meters leads to exhibitors focusing more on the really important topics. Many are also grateful that they can now use their budget for content instead of the biggest booth.
Tobi: Without the restriction to 200 square meters of booth space, we would even have had to cancel some exhibitors. Due to parallel events, there are only ten halls available at the exhibition center. So it's a real win-win situation for everyone.
The best-booked ISPO Munich 2022 is positive news for the entire industry. Nevertheless, some big names from the ski hardgoods segment are missing.
Tobi: I have to admit: We are a bit surprised that some bigger ski brands are going for "direct to consumer" in the future and seem to see no need to talk to retailers at a trade show appearance anymore. They are accepting that retailers will turn away from them and prefer to buy from the brands that have a presence at ISPO Munich.
Yet the need for talks has never been as great as it is this season.
What are specific topics from the ski sector that will be discussed at ISPO Munich 2022?
The winter sports industry is facing a challenging season, if not the most challenging season in its history, given disrupted supply chains, supply issues, declining margins, climate change, energy prices, etc. It is not yet clear how much lift ticket prices will rise, whether there will even be enough energy to run lifts and snow guns, which companies will be able to deliver the ordered goods on time, what the business models of the future will look like along the entire value chain. And how it will be possible at all to make the market bigger again instead of taking market shares from each other in a market that has been shrinking for years.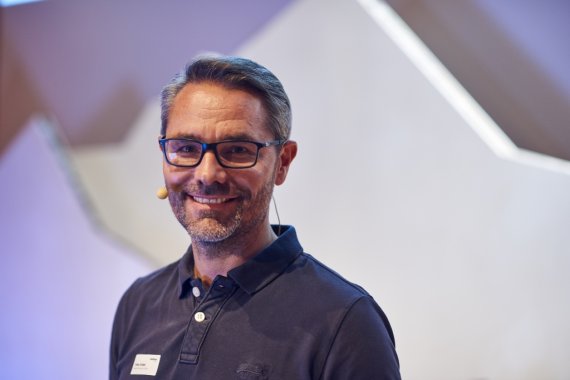 Who will or should urgently discuss this?
All stakeholders from tourism associations to mountain railroads, training companies, hotels and restaurants, retail and of course the winter sports industry. We are still in contact with all brands and hope that they will realize next year how important ISPO Munich is for all manufacturers who rely on a good relationship with retail. Never before has the personal exchange on a platform like ISPO Munich been so important.
Despite the aforementioned cancellations, many established and new hardware manufacturers see it the same way ...
Lena: We are happy that both big brands like Scott, for example, and also many specialized or younger ski manufactures remain loyal to the specialized trade and will be represented at ISPO Munich. So hard goods will continue to have their place at ISPO Munich. And together with partners, we will implement the topic "Future Winter Sports" with 2 Expert Days: one for the specialized trade and one for ski and snowboard instructors. In addition, we are planning a fireside chat with important players from the entire value chain. The need for discussion is huge and we offer the international stage for this.
Tobi, the decision to permanently postpone ISPO Munich came at the end of 2021. With a few months' distance, was it the right decision??
Tobi: Absolutely. The new date has become even more important and topical in 2022 than we could have imagined at the end of 2021. Corona has now been joined by the Ukraine conflict, which has had an even greater impact on supply chains. Markets and entire industry segments are in turmoil.
There are so many pressing issues that we will be discussing at ISPO Munich 2022. ISPO Munich is thus more relevant than ever as a platform for the sports industry.
So the phrase "Bigger than sporting goods" that is often spoken at ISPO is even more true than it was a few years ago?
Lena: ISPO has long been more than just a sporting goods trade show. ISPO Munich has already shown how important it is as an industry meeting place where personal contacts between manufacturers, retailers and other industry players are at the forefront at OutDoor by ISPO in June. It was so nice to finally see everyone on site again, the exhibitor feedback was overwhelmingly positive.
Tobi: ISPO Munich not only shows products, but sets the agenda. It maps all the relevant trends - from sustainability in the Sustainability Hub to innovative solutions and start-ups in the Future Lab to health and fitness through our partnerships with Therapie München and Fitness Connected.
Anyone who wants to make a difference in sports and society comes to ISPO Munich, gets inspired, becomes part of the debate, and drives innovation.
ISPO Munich is traditionally very international. Will ISPO Munich retain its international claim as a leading trade show in 2022?
Tobi: Only strict corona travel rules could prevent a great internationality. We don't believe in that. Our exhibitor field in November is already significantly more international than would have been possible in January 2022. For example, many companies from Asia and overseas have registered. We assume that a very large number of international trade visitors will also come to ISPO Munich 2022. ISPO Munich is and will remain the must-attend event for the industry - today more than ever before.
Lena: Of course, ISPO Munich 2022 is also still shaped by the past two years and will be correspondingly different than before the pandemic, we must also expect restrictions due to international coronaregularies. But exhibitors and trade visitors will experience the best possible ISPO Munich possible in 2022.
Messe München has had a new management team since July 2022, how does that affect ISPO Munich?
Tobi: We are currently experiencing what many companies in the industry are also currently experiencing: A generational change, which means a new management culture and often brings with it a boost in innovation. There is no longer any "that's the way we've always done it," but a lot of desire to try out new things and to question and then optimize what already exists.
Stefan Rummel, the managing director in charge of the ISPO Group, is an athlete himself, understands the needs of the industry very well and is a great sparring partner for us.
In conclusion: What are you personally looking forward to the most at ISPO Munich 2022?
Tobi: No question: to many personal contacts at the booths, the inspiring lectures by fascinating speakers, and then the evening parties in the Future Lab with old and new friends from the industry. After two years of pandemic and digital loneliness, I think everyone needs the face-to-face exchange.
Lena: I can only agree with Tobi - and I have another tip for all exhibitors: Make sure you use our invitation tool Connect by ISPO to invite all the retailers and contact persons who are important to you. ISPO Munich 2022 is simply not to be missed.
Dear Lena and Tobi, thank you very much for the interview.