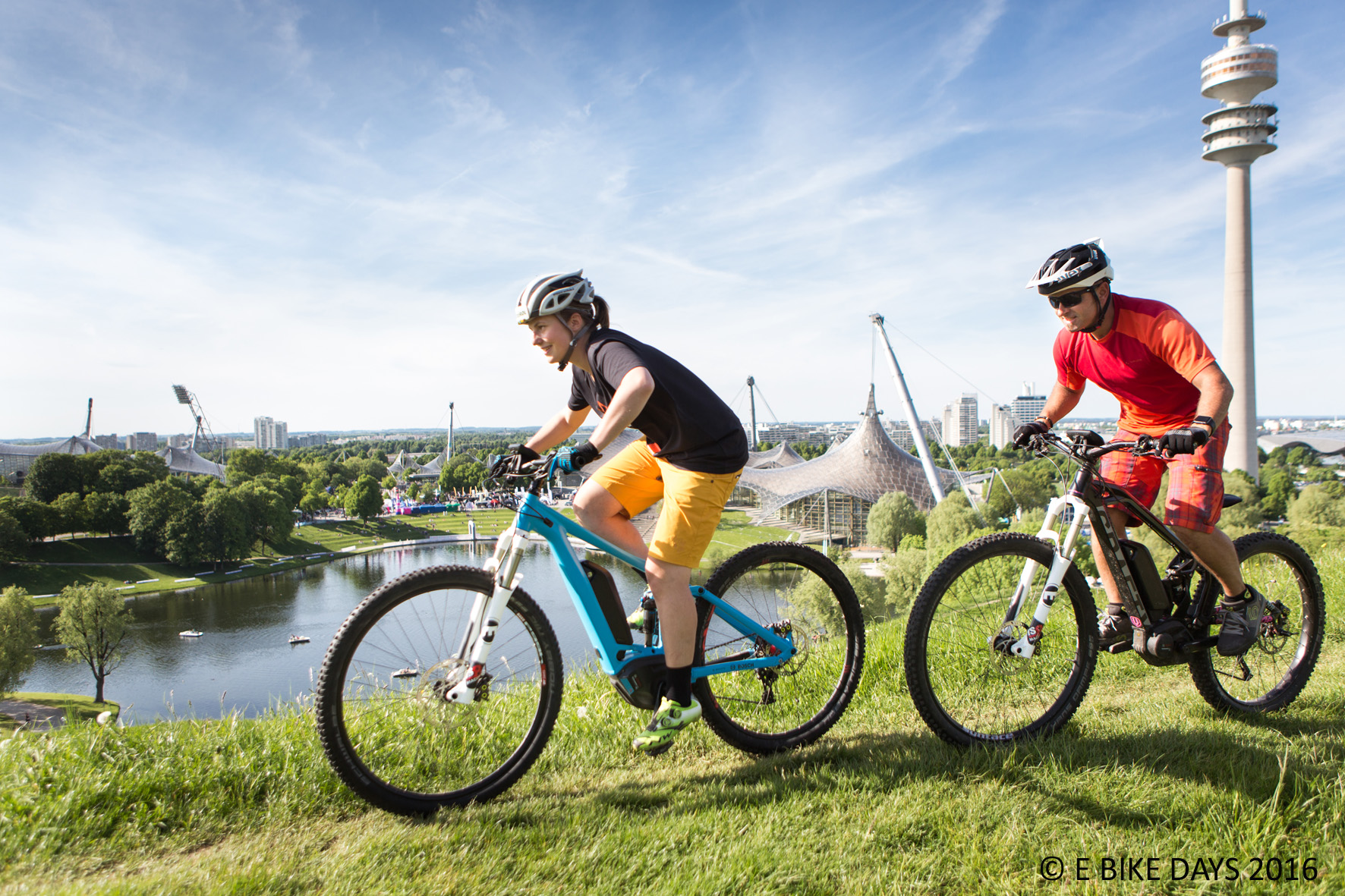 The e-bike industry is booming. According to the German Bicycle Industry Association (ZIV), a total of 980,000 e-bikes were purchased in Germany in 2018. Soon, every third bicycle purchased is expected to be an e-bike - that would be around 1.5 million units per year.
The number of exhibitors at the "E Bike Days" in Munich is also increasing every year: while there were 70 exhibitors at the premiere in 2016, from May 24 to 26, 2019, more than 150 companies will make over 1,000 e-mountain bikes, e-cargo bikes, e-touring bikes, pedelecs or e-racing bikes available for everyone to test free of charge in Munich's Olympic Park.
Interested parties can not only try out the latest e-bike innovations for themselves, but also talk shop with drive manufacturers at the "E Bike Days" on Friday and Saturday from 10 a.m. to 8 p.m. and on Sunday from 10 a.m. to 5 p.m., find out about tourism regions for e-biking and get advice on the perfect accessories for their own needs.
"We are pleased to be able to cover the complete range around the topic of e-bikes and to help shape the future of cycling together with the format of the 'E Bike Days'," says organizer Christian Deissenberger.
Highlights include the Haibike Challenge "Schlag den Wasi" with double Olympic champion Markus Wasmeier, the ISAR Bike Rally powered by Scott, and various riding technique training courses from Bosch.
But especially for those who are undecided, the motto is: test, test, test. Many bikes can be rented free of charge on site, the only requirement is a valid identification document.