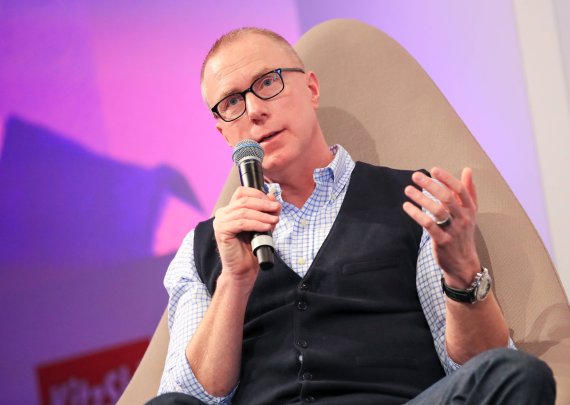 As Executive Director, the Swiss Bruno Marty presides over the winter sports business area at the Infront sports marketing company and is responsible for the marketing and structure of the portfolio. As a partner to all seven Olympic winter sports associations and numerous additional rights owners, Infront has a big influence on the development of winter sports marketing.
At the "Mountain Peak" meeting organized by Markus Höfl, the Franz Beckenbauer manager, in Kitzbühel, leading representatives of Alpine ski sports discussed the future of professional winter sports with experts from business, media, medicine and politics.
A talk with the economist, Bruno Marty, about the issues of the Olympic Games and marketing.
ISPO.com: Mr. Marty, winter sport – and, consequently, its marketing – is not just facing big challenges in terms of global warming. What exactly is the problem from your point of view?
Bruno Marty: The difficult thing is that winter sports are extremely democratic. We have the International Ski Federation, as well as strong associations in Switzerland and Austria, we also have the organizers of the competitions – and then we come along as marketers. What's missing is someone who quite clearly sets the direction and is perhaps also willing to accept risks in this way. With skiing everything generally goes very slowly compared with other sports, which are led and managed far more centrally.
If we talk about the Winter Olympics, for example, the International Olympic Committee (IOC) has for years had a similarly poor reputation to FIFA. This has made the public turn away from the Olympics in many European countries. As a marketer, how do you deal with the fact that the Olympic Games now only appear to be located in Asia and that in Europe, on the other hand, they are simply no longer required?
Of course that's definitely a challenge. Of course we would like the Games to come back to Europe and, in the case of the Winter Games, that would only be possible in 2026 at the earliest. When we now talk about Pyeongchang and Beijing, the time difference is a really important issue. It's not just really, really unfortunate from a marketing point of view that the Games take place in the middle of the night.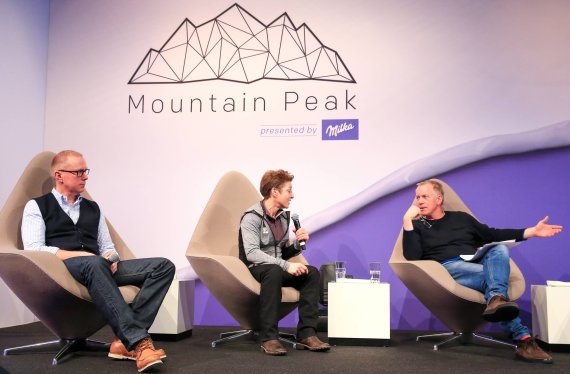 Sounds like a really difficult job for you ...
Yes, sure. I really have to manage a balancing act there. We are a Swiss company with a Chinese owner (editor's note: the Chinese Wanda Group acquired Infront Sports & Media in February 2015). In spite of that we are now trying to see the positive things in the Games in Korea and China, so we can develop skiing in these countries and everything that this involves. That also has advantages. From a European point of view – as a marketer with a focus on Europe – I would of course have preferred to have the Games on our own continent.
When the acknowledged winter sports aficionados from the public in Tyrol, Switzerland, Germany and in Norway refuse to have the Olympic Games by plebiscite, what has to happen to regain public trust?
You need time to gain trust. Everyone always cites the Winter Olympic Games in Lillehammer, the Games in 1994. They are considered the last really good and sensibly-run Games. The other Games have always revealed something else: empty, unused sports arenas. The time is right to set a good example and show that the IOC can really reduce its demands a little and enter into compromises in the awarding process – in terms of re-use, legacy and all that. That's when the trust will return.
But do you see an appropriate development at the IOC? Or do you believe that a rethinking process has already begun among the public?
We are already in line for this in Switzerland. There is currently a candidature running for the 2026 Games in the Valais, with the existing sports arenas around Sion. Not everything would be newly built; the bobsledders would go to St. Moritz, the ski jumpers to Engelberg and so on.
We are marketing this candidature at Infront, and that's why I believe in it personally of course. Now the decision will be made at the plebiscite in the Canton in spring. It will definitely be a close one. Depending on that, there will then be a vote throughout the country.
Yet that legendary Asian market always takes precedent over everything. Is it really so promising from a marketing point of view?
Potentially yes. But in reality? Everyone believes in this growth. So do we. But it has yet to be seen. When we sell our media rights to Asia now, we don't conclude any business contracts over several years because we believe that it will grow sooner or later. We much prefer to conclude relatively short-term contracts, for one or two seasons – so we can then see how it develops.
There are also platforms in China, for example, that have paid an enormous amount of money for soccer sports rights in the Premier league for one or two years – and now they don't pay the bill and they are gone again. So a great deal is happening in this market. It'll grow, but precisely when and how strongly is something that only the gods can tell.
What does your recipe look like, then? How will you progress from here?
The local resources are not yet there. Finding good salespeople in our industry in China, who know the market, who speak the language and know the right people – that'll take months. But these people do exist. We only need to take our time.