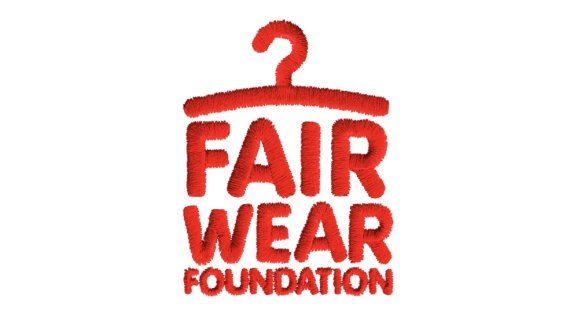 Their goal is to improve working conditions in the global clothing industry. The focus within the supply chain thus far has primarily been on manufacture, meaning the place where materials are sewn together into finished textile products.
At the heart of the Fair Wear Foundation is a code for labor practices and workers' rights, appropriately titled the Code of Labour Practices and based on international standards. The code covers a total of eight points:

limited working hours
free choice of employment
no exploitative child labor may take place
no discrimination in employment
a legally binding employment agreement must be concluded
safe and healthy working conditions must be in place
freedom of association and the right to collective bargaining may not be restricted
a living wage must be paid.
Video: Fair Wear Foundation Best Practice
Fair Wear Foundation: Labeling for Consumer Products
The FWF doesn't issue any certificates but companies can become members, giving them the option to advertise with the FWF logo. There are currently 121 members. In principle, any brand that aligns itself with the tenets described above and is working toward their implementation can become a member.

In this respect, the FWF sees itself as a learning initiative. This means that FWF membership alone does not indicate anything about a company's actual status in terms of social fairness.
However, a lasting membership is coupled with how successfully a member implements the code. Those who do not fulfill the basic requirements or do not correct shortcomings within a certain deadline will lose their membership.

Get all the latest news and further information on the FWF here.
Particularly committed members can achieve "leader status." All brands, including both suspended and exemplary ones, are published on the website.