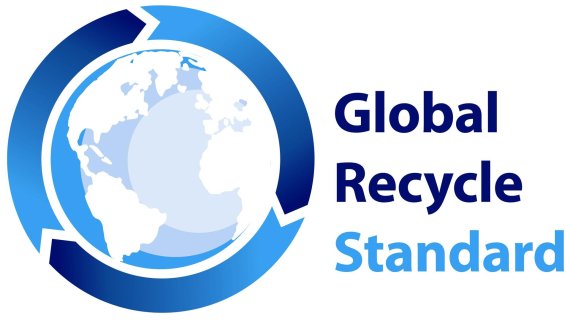 The seal was created in 2008 under the umbrella of the Control Union Certifications, but has been owned by Textile Exchange since 2011. The standard is regularly reviewed by a large stakeholder group that includes retailers, brands, distributors and other industry members.
The list of guidelines has been changed multiple times over the past several years, and there are always new requirements to meet.
Global Recycle Standard: Certificate for Clothing
The GRS ensures the traceability of materials and guarantees environmentally friendly production. It focuses on the production of fiber, but takes into consideration the entire product life cycle.

Read more here: The Global Recycle Standard 
The GRS label may be used with final products, such as clothing or household textiles, if they contain a minimum of 20% recycled materials. In addition, the GRS includes guidelines on environmental protection and social standards companies must follow.