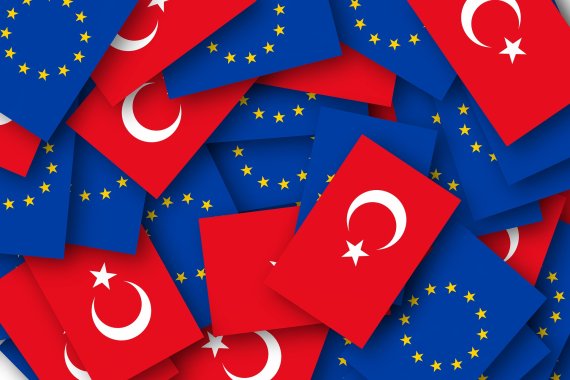 Turkey can be an attractive location for the manufacturing of apparel and textile goods. It sits at an important juncture between Europe and Asia, straddling political, economic, and geographic lines. Not even 2,200km from Istanbul to Berlin, Turkey's proximity to the European Union (EU), and membership in the EU customs union, serves as one of its most appealing attributes.
The corporate tax rate currently sits at 22%, three percent lower than its two top garment exporting competitors, China and Bangladesh. In an effort to make business and investing in Turkey as attractive as possible, the process has been streamlined so it takes on average not even seven days to start a business in Turkey. Even more, the government has laid out a series of incentives and subsidies targeted at strengthening and expanding the manufacturing industry.
Boasting an official workforce of roughly one million, nearly 53,000 factories produce tens of billions of dollars' worth of apparel and textile goods every year. In fact, in 2017 Turkey exported $14.8billion worth of apparel goods that include sportswear. A vast majority – 73% – of those goods were exported to the EU.
Yet despite these strong figures, Turkey faces some challenges. In the face of these challenges, businesses have to ask themselves, Is Turkey still worth it?
Though Turkey commands a sizeable and skilled workforce, the cost of labor compared to other manufacturing hotspots is high at about $550 per month. Turkey struggles to compete with low monthly wages in nations such as Bangladesh ($65), China ($150-$275), Pakistan ($100), and Vietnam ($114-$166). This is a key factor for such a labor-intensive industry, where it has been calculated that labor can account for up to 30% of costs.
But the difference in labor costs between Turkey and competitor nations, while likely to remain, might be shrinking. There are currently pushes in both Bangladesh and Vietnam to increase the minimum wage for workers by 192% and 8% respectively. Meanwhile, monthly wages in China rose by 188% over the last decade.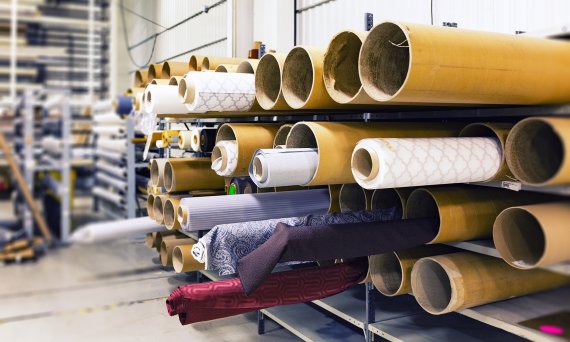 Turkish manufacturing also operates in a tenuous political climate. Though Turkey has been working toward full integration in the EU for the last 15 years, its bid has stalled in recent years due to failure to meet the required criteria. Businesses must be mindful going forward of politics in Turkey as they look to expand or maintain sourcing processes in country.
Political issues can sometimes manifest themselves in unpredictable ways. For an example of this one need look no further than the fallout from the meeting between the German national football team's Mesut Özil and President Erdogan. The meeting served as a way to channel dissatisfaction and blame for Germany's poor performance in the World Cup by attacking Özil for meeting with a controversial leader.
Even fashion is not immune from the current state of Turkish politics. In the aftermath of the failed 2016 coup d'état, people wearing a t-shirt produced by Turkish brand DeFacto have been arrested by Turkish authorities after a participant in the coup wore it during his trial. The controversy surrounding the shirt became so large that the company has stopped selling it.
Yet, despite any issues it may have, Turkey is looking to maintain and increase its competitive edge through development and investment. The main goal on Turkey's list is to achieve $500billion worth of exports and a $2trillion GDP by 2023. As part of this plan, Turkey is seeking to make a number of investments and improvements to increase growth.
One of the key target areas is that of infrastructure. Turkey plans on adding 13,000km worth of roads as well as 12,000km in new railways to allow for easier shipping. There are also plans to increase the number of logistics centers from 8 to 21 over the same period. Here the hope is to maximize the rate at which goods can be exported to the EU as a way to try and mitigate higher labor costs.
Another way Turkey is seeking to increase export value is by increasing the amount of specialized materials it is able to produce, along with raising the general quality of all textile goods. The Turkish government has laid out a set of economic incentives to encourage more research and development through grants and subsidies, with the goal of spending 1.8% of GDP on R&D by 2018 and to 3% by 2023.
The government is also working to decrease the number of unofficial employees in the economy. One way they are attempting this reduction is by focusing on female employees in the garment industry who largely work as sub-contractors or out of the home. A framework has been laid out to increase the number of part-time positions, traineeships, and daycare centers that would allow for greater flexibility.
As a major trading partner and textiles producer Turkey cannot be ignored, nor should it. Companies must be smart when doing business in Turkey, especially as it seeks to spur economic growth. Even as its proximity and workforce size and skill prove to be attractive incentives, risk factors remain that must be addressed for both business and ethical reasons.