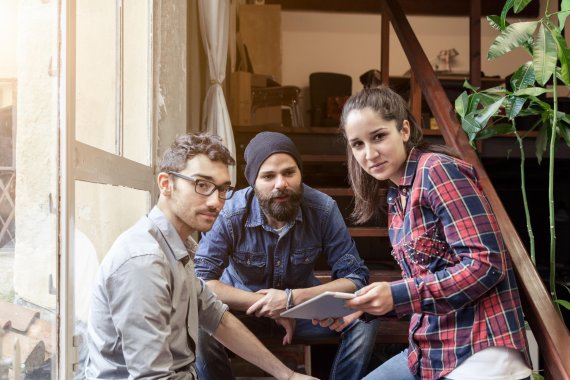 What will be the next major trend? If the sports industry knew that, it would enable them to put a suitable range of equipment, clothing, and gadgets on the market as soon as a new trend sport emerged. And get ahead of its rivals. Or in which direction is the trend for outdoor clothing developing? Brand new high-tech material or goatskin?
The sports business spends a lot of time trying to work out what people will need, sometimes gets ahead of itself, or misses the mark when it comes to sudden high demand. Which then plays into the hands of small niche retailers. For the big players, there is only one way out of this climate of insecurity: Keeping their eyes and ears open and sticking close to society's trend-setters!
Can't seem to find the right job? You are sure to find one here on the ISPO Job Market! >>>
Where enthusiasts try out new sports, people think completely outside the box, and creative minds (as it was many years ago) combine a mini paraglider with a surfboard. Because companies' product managers and strategists can't and are unwilling to be at all hot spots every weekend, they need their own scouts for this "truffle treasure hunt." An exotic job in an awesome working environment.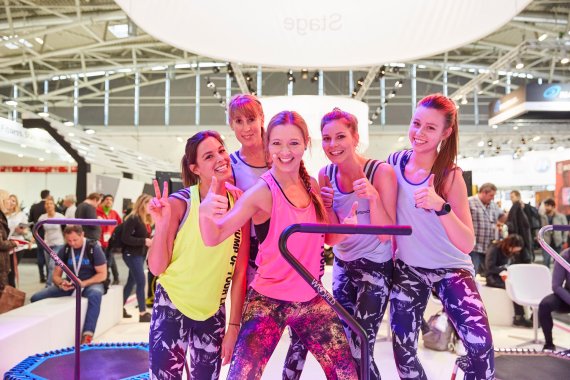 However, those who want to qualify and apply need to fulfill certain requirements. Our careers experts Andy Gugenheimer (boss of sportyjob.com and cooperation partner of ISPO Job Market) and Gunther Schnatmann reveal the five most important ones:
1. Join the community!
A flashy business studies degree in the bag followed by an Indiana-Jones-style trend quest? Not a good match. Trend scouts need to have been part of the community for a while at least and have tried their hand at many trend sports, be that surfing, climbing, or yoga.
"This is the only way to get to know influencers, that is those people who are constantly trying out new things and drive the crowd with their ideas," says Andy Gugenheimer. Degree subjects and job histories are not as important.
2. Communicate with the crowd
From millennials to generation Z: The cool youngsters trying out these new sports all have a strong mobile presence on social media. Here is sports insider Andy Gugenheimer's advice: "Those who constantly share their latest experiences via a blog and update the young generation with stories, images, and clips will receive many new ideas in return!"
So today's trend scouts must also know their way around the virtual crowd and have good connections in order to seek out the latest developments.
3. Be a globe trotter
Trends spring up all over the world. Whether it's kids in China getting into a completely new style of martial arts or enthusiasts in Australia reinventing the boomerang – despite digitization, it is essential to get out there and have a look around for those trends that will soon be the next big thing.
Trend scouts spend roughly two thirds of their time on the road. It's something you have to really want because it's very time- and energy consuming and isn't right for everyone. Language skills are indispensable. English aside, trend scouts should speak at least two other universal languages.
If you want to have a conversation with beach soccer players in Brazil, for example, you'll have to speak Portuguese.
4. Dare to put yourself out there at events
Exhibitions are common stomping grounds for trend scouts and are particularly important for both gathering the latest information and for presenting yourself to the community.
Exhibition insider Andy Gugenheimer has a wealth of experience here: "Only those who join in panel discussions and are able to impress people with their work will be given all the updates."
So trend scouts must be good speakers and be able to argue their case, they need to come across as experts in their field. This is also an important quality for freelance scouts (more than half of all trend scouts). They constantly need to convince new manufacturers to recruit them for projects.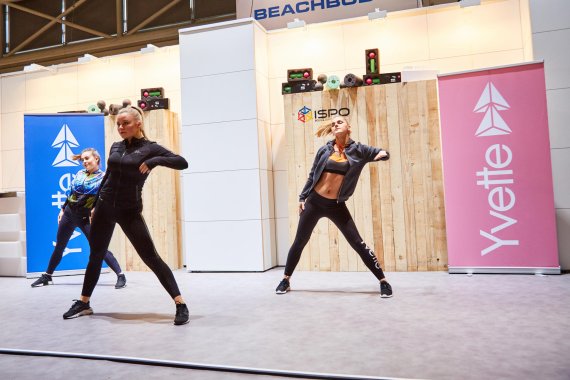 5. Create a strong speculative application
You will rarely find job ads for full-time trend scouts. That's because the industry prefers to take the initiative when it comes to communicating with insiders from the crowd and is particularly open to speculative applications from here.
The reason: Those who see themselves as trend scouts and apply accordingly are usually much more suitable than someone who simply thinks the job sounds "exciting" and is looking for a change in career. That's why speculative applications make sense in this area of the job market.
Just remember that your application should be of a very high quality – creative scouts can't afford to submit anything that can be classed as just "standard." Andy Gugenheimer: "It is important to include links to sporting events in which you have participated. References to your accounts and blogs, a video presentation, or even presenting a crazy new idea you are working on at the moment also go down well."
Have you been dreaming of a job in the sports industry? Then why not find it here – at the ISPO Job Market! >>>
Being very creative and communicative are essential qualities to finding personal and professional fulfillment in this career area. Of course it never hurts to also have sufficient knowledge of business administration, marketing, and market research. It may be one thing for scouts to find these hidden gems in sports trends.
However, knowing who will really be able to appreciate the value of these gems and how they can be developed into a fully fledged trend is what will really make your application stand out from the crowd!
Do you think you meet at least four of the named requirements? Then what are you waiting for – jump right in with your application! Who knows – you could be rewarded with a really cool job!
Video: The Fitness Trends 2017