Big changes in snowboarding: The Nidecker brothers Cédric, Xavier and Henry have acquired the majority stake in Low Pressure Studio, the Home of Bataleon, Lobster & Switchback from Jorgen Karlsen. Karlsen is the founder of Bataleon Snowboards and inventor of the Triple Base Technology / 3BT and the Side-Kick technology. 
In addition, the opportunity also arose to purchase the iconic Rome SDS brand. As one of the original rider driven brands, Rome has been at the forefront of snowboard progression over the past 17 years. "We've always been pretty clear about what we believe is important in snowboarding. One of those things is having snowboard companies owned and directed by snowboarders. In partnering with LPS and the Nidecker brothers, we've made sure this will continue to be a core value in Rome", Rome Co-Founder Josh Reid commented.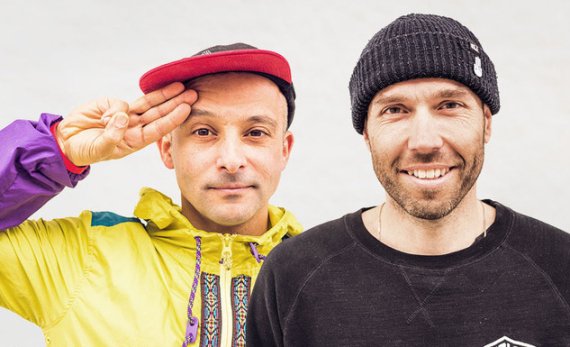 So Rome SDS will join Bataleon, Lobster & Switchback as part of Low Pressure Studio which will continue to be run from Amsterdam with the same team that's been running the company for over a decade. All of Rome SDS creative, R&D and design will stay in Waterbury, Vermont, USA.
Dennis Dusseldorp, Director of the Low Pressure Studio, answers three questions about the future of his multi-brand platform. And also about the future in the snowboard business.
Why did you decide to sell your company – with Bataleon Snowboards, Lobster Snowboards and Switchback Bindings it already is a multi-brand platform – to Nidecker?
In Low Pressure Studio (Bataleon, Lobster, Switchback) Danny Kiebert and myself have always had a third partner Jorgen Karlsen who founded Bataleon and invented the 3BT technology. Jorgen sold his majority share to the Nidecker brothers Henry, Xavier and Cedric. Danny and I will still be partners in Low Pressure Studio moving forward.

Exciting for us is that Low Pressure Studio welcomes the iconic Rome SDS brand to their portfolio of rider owned and driven brands. Technically we will not join with the Nidecker Group since Low Pressure Studio remains it's own multibrand platform. We will not mix with the brands Yes, Jones, Now, Nidecker/Flow. But since we all share the same great passion for product development, innovation and snowboarding it will be inevitable that we will try to learn from each other as much as possible. This can be on tech-side, business side or supplier side. In the end we just want to bring the best out of the brands.
What will change with the acquisition?
Actually there are not to many changes. The way we are set up is that in Vermont we keep the Rome SDS office for branding, product, marketing and sales. Rome SDS founders Josh Reid and Paul Maravetz will drive the Design Syndicate from their home turf. Operations for North America will move to Low Pressure Studio office in Seattle. I'll be heading Low Pressure Studio's HQ from Amsterdam and our current Low Pressure Studio team welcomes several of the key Rome Europe crew to our office in Amsterdam.
As you are a riders-driven company what can the snowboard expect from your joint-forces?
All of the brands will evolve in their own ways and appeal to a certain customer. We keep creative strictly separated and each brand has it's own brand director and creative director. If at some level the customers overlap and some-one switches his Lobster for a Rome.. at least that customer stays within our group and gets the best possible service from us. What we find important is that customers get best possible products and service possible created with snowboarding in mind by snowboarders. 

When it comes to the operation side of this deal then the obvious things are logistics; raw material purchase, back-end, financing and this will save us some money for sure. I however believe that the biggest synergies will come from the ability to share investments that we wouldn't be able to do alone. I'm thinking improving B2B software, in-house web-guys, in house google add buyers, high end reporting software etc etc. When we can share platforms and staff across multiple brands these things become within reach.  
Paul Maravatz, Co-founder of Rome is of the same opinion: "This new partnership is bringing together riders with deep roots in both American and European snowboarding — a first in the history of the snowboarding industry." And  "I'm super excited to have the backing of the Nidecker and LPS  to more quickly push forward a lot of the product innovations we have in the works here." A new era begins.