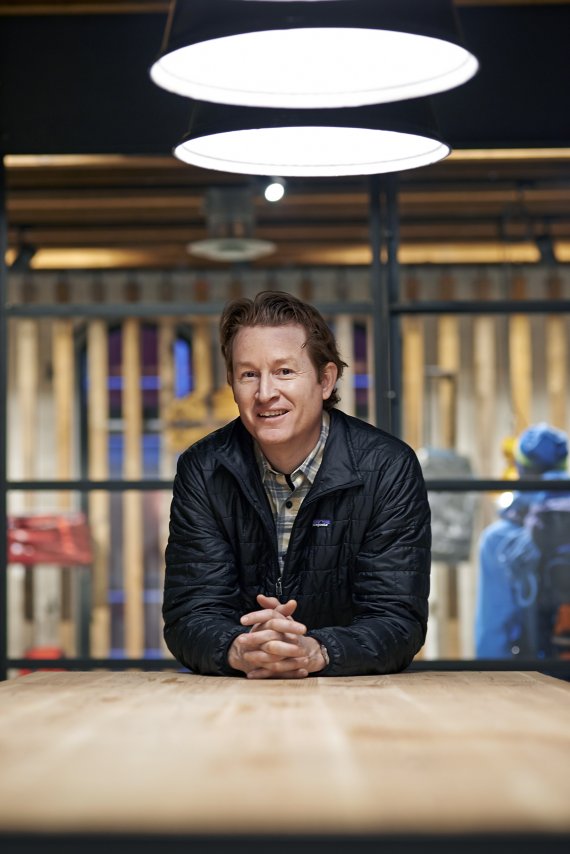 Sustainability and digitization are among the greatest challenges facing the industry. Outdoor Brand Patagonia demonstrates how both can benefit from each other. The permanent exchange with different communities helps the certified "B Corporation" to pursue different goals. Ryan Gellert, General Manager EMEA Patagonia, talks about his digital strategy and new solutions for a more sustainable supply chain.
ISPO.com: Mr. Gellert, how is the current season going? What is the feedback from the market so far?
Ryan Gellert: We've just closed out a strong Fall season and feel good about the Spring season ahead. In particular, our new Micro Puff Hoody has garnered a lot of positive response from customers, media and global awards bodies. It is our lightest, most-packable insulated jacket ever, with all the benefits of down in a synthetic. All in all, things are going well.
Patagonia is known for bringing the brand into political discussions, such as the Outdoor Retailer Show in Salt Lake City or, most recently, the #MonumentsForAll campaign. Most of it relates to the US - do you feel any reaction in Europe?
Well, first regarding the public lands debate, we feel strongly that protecting public lands for future generations is an obligation and have consistently voiced that opinion - and funded initiatives aligned with that point of view - since the early years of our company. And this has been the case regardless of who has occupied the White House. That said, we have never felt that there was more at risk in the public lands debate than right now.   
As for supporting similar issues around conservation and sustainability here in Europe, we are similarly committed. Last year, we provided $450,000 in funds and product donations to 85 NGOs across Europe and, this spring, we will launch a global campaign aimed at protecting the last wild rivers of Europe – those in the Balkans region - from the threat of 3,000 planned hydropower projects. This is an under-publicised threat to biodiversity and fragile ecosystems, right here in Europe.
Patagonia interacts with the public a lot - how important are digital media for your brand in the fight for more sustainability? How do you organize the exchange between you and society?
Engaging with our community around issues of sustainability, conservation and the overall health of the planet is codified in the third part of our mission statement: Use business to inspire and implement solutions to the environmental crisis. Increasingly, we rely on digital tools to enable our customers to get involved and to keep them informed of what is happening.
The public lands campaign you asked about before is a current example; the campaign in the Balkans – the desire to save the 'Blue Heart' of Europe – will be another.  We've also got some very innovative community building tools in the pipeline for the year to come that we look forward to introducing shortly.  
Relative to how we support this dialogue, while we have a few positions solely dedicated to environmental and social initiatives, we have a model where we seek to involve a broad group of our employees in both communicating with customers and working on issues of sustainability. We do this through events, environmental internships and regular presentations and workshops in our offices.  
In the US, Patagonia is registered as a "benefit corporation". Does that also apply to the international branches? How do you define and measure your success?
Yes, we are a B Corp in Europe as well as the U.S. We measure our success using metrics that would be very familiar to any company as well as those around the impact we are having on the planet – increasing the positive while minimising the bad. Ultimately, we would like to move from being a responsible company to one that is truly sustainable.
Your Fair Trade certification is unique. How many percent of the collection is produced Fair Trade?
Patagonia has more styles and products made in Fair Trade Certified™ factories than any other apparel or home goods brand. In Fall 2017, we offered more than 480 Fair Trade Certified styles made at 14 factories in Asia and the Americas including the US, Sri Lanka, Vietnam, Colombia, Mexico and Nicaragua.
This accounted for approximately 38 percent of our total styles for the season and is a figure that we are planning to build on in future. Our goal is to continue increasing the number of Fair Trade styles in as many product categories as possible with factories that make good Fair Trade candidates.
Are other companies following your example?
We have invested both staff resources and financial support to helping a record number of factories become Fair Trade certified. Now, if any other company wants to make Fair Trade Certified clothing and agrees to pay the premium, they can go to any one of these certified factories and simply order Fair Trade made products without doing all of the preliminary work that we had to do.
Along with the factories and Fair Trade USA we are trying to spread the word on Fair Trade. This past fall, we created dealer campaigns with selected partners across Europe and aimed at media and customers in Berlin, Milan, London and Paris.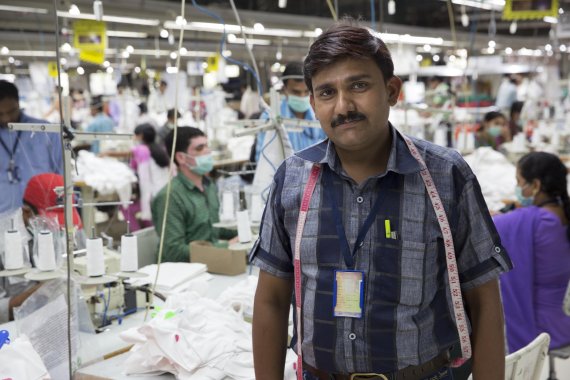 You almost eliminated Virgin wool from the collection. Why?
Starting in Fall 2018, we will begin offering products containing wool that has been sourced according to the Patagonia Wool Standard. We will continue to offer the remaining products made with wool from our previous supply chains until these stocks are completely exhausted.
Our standard provides strict guidance and accountability measures in key areas like Animal Welfare. There, the standard adopts the provisions of the Responsible Wool Standard (RWS) as a baseline, but also goes above and beyond concerning transportation, off-farm slaughter, avoiding shearing injuries, acceptable age ranges for castration and tail docking, consistent availability of food and water etc. Our standard also exceeds RWS baselines in the methodology for audits, which we require to be conducted during shearing and during lambing.
We also have regulations for responsible Land Management: Our approach includes the RWS' strong land management provisions, which Patagonia played a lead role in developing based on our previous experiences with regenerative grazing practices. These requirements pertain both to grasslands and other biotic communities where sheep may be raised, including biodiversity protection, soil management, and pesticide and fertilizer use.
And of course, quality has always been and will continue to be a major pillar in our requirements for any materials sourcing, including wool. Our quality requirements exist independent of the Patagonia Wool Standard, and we expect the quality of our wool only to increase in our new supply chain. With these important pieces working together, we've built a rigorous standard containing strong accountability measures that—when coupled with strong supplier partnerships—will give us the greatest possible confidence.
We acknowledge that no standard is perfect and continuous improvement is always our goal.
Several outdoor companies invest in their own production facilities or relocate their production closer to their home base – in order to save on shipment for example. What strategy is Patagonia pursuing?
Patagonia selects the very best factories around the world that promote and sustain fair labour practices, safe working conditions and environmental responsibility. We do this in order to build high functioning, durable product that does not end up in a landfill. Also, we are committed to producing high quality products that are built responsibly by more Fair Trade factories than any other brand in the industry.
At the same time, we are constantly seeking to optimise the global movement of our products given the negative environmental impact of the shipping industry – whether by air or ocean. 
Overproduction is a serious problem, Patagonia already addressed with the famous "Don't buy this jacket" campaign. How do you avoid overproduction with all its bad consequences for nature and business?
For some context – our Worn Wear initiative – which was launched in 2013 is composed of 4 'R's."  Reduce, Repair, Reuse and at the end of a product's life when all usable value has been exhausted – Recycle. We are quite intentional in not beginning with recycling as an initial solution. 
Building the best product is the first element of our mission statement. We want people to think about whether they really need something before they buy it and then to be able to use that product, season after season. We partner with our customers by making a commitment to everything we produce - for its entire lifecycle through our Ironclad Guarantee.
This means you can return your damaged Patagonia gear no matter how old, and we will do our best to repair it either for free or at a very reasonable cost.  In this way, a transaction is really a partnership - a shared responsibility between Patagonia and the owner to keep your product in use for as long as possible.
On a related note, we have been on the road since late Spring 2015 across Europe doing free product repairs on any brand of clothing – on a first come, first served basis – in addition to teaching our customers how to fix their own gear. This Winter, we are taking the Worn Wear tour to 28 snow destinations across Europe, offering skiers and snowboarders free repairs on busted zippers, rips, tears, buttons, pulls and more, as well as teaching people how to fix their own gear. For the first time, it will also offer technical repairs on Gore-Tex garments.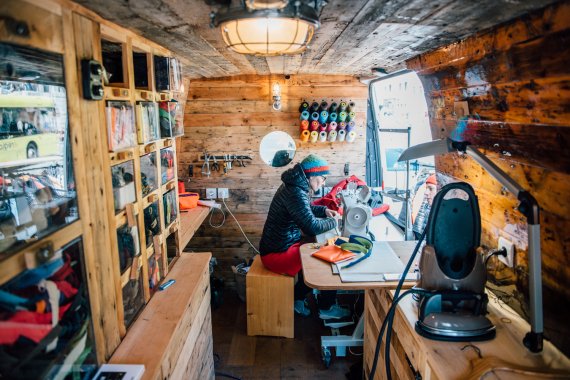 Why is it so important to use the product for a long time?
Extending the life of our garments, through proper care and repair, is the single most important thing we can do to lower our impact on the planet and reduces the need to buy more over time — thereby avoiding the CO2 emissions, waste output, and water usage required to build it. By keeping our clothing in use just nine extra months, we can reduce related carbon, waste and water footprints by 20-30 percent – simply because we're making and throwing away less. 
Digitization is a big challenge for the whole industry. Can digitization even help to become more sustainable as a brand or retailer?
If, by digitization, you mean the transformation from physical spaces to online shopping, combined with more of our communications moving online, then I believe that we need to communicate, and do business, with our customers at the time, in the place and in the way that they find most convenient. Websites – whether ours or our partners' – are open 24/7 across the region and offer our customers great flexibility in how and when they shop. The same is true for communications. 
On the topic of sustainability – I think, as in most cases – the impact is mixed. While the ability to communicate digitally allows us to avoid printing, there is an off-setting impact with the shipping of small parcels. I feel it is fundamentally important to provide exceptional service and information to our customers and community, while looking holistically at the impact of our decisions. It's a never-ending process…
How does digital transformation affect your business? What's your digital strategy in EU?
Our digital strategy in Europe is to use the full range of tools available to ensure that our customers and communities can interact with Patagonia in ways most convenient to them – whether this be communicating, taking action on issues important to them or shopping. On the community engagement front, we have some new tools planned for the year to come that we believe can have a major positive impact in allowing people to become informed and connected around the environmental issues most important to them.
What kind of changes do you expect in the coming years due to digitization?
I believe that the ways we communicate will continue to evolve as new tools emerge. This will continue to allow customers to know more and demand more from the brands that they engage and transact with. And brands need to embrace this. Gone are the days where PR can solely steer the conversation on the impacts that businesses have on communities and the environment. And that is a very good thing.
Talking about the sports business in general: How can the sports industry become more relevant for and better understand the consumer?
That's a tough question and, honestly, I'm not sure I'm qualified to answer on behalf of the industry. Patagonia is a brand that values deep connections with those that share our passion for outdoor sports and those with whom we align around the health and future of the planet. Best case is when they are one and the same.
These are the communities we exist to serve and in trying to do so consistently, transparently, and - at times - boldly, we hope that we are developing deep and authentic relationships with our customers - and others. We lead where we feel leadership is needed, readily acknowledge our shortcomings and mistakes, and try to communicate consistently, in a way that is both humble and informative.
Are retailers ready for the digital business? What do you think retail will look like in the future?
With any trend, there are some that react and leverage new ways of doing business, some that don't and many who emerge under new models, unburdened by older ways of doing things. While I don't know exactly what the future holds, I think all of us need to remain closely attuned to the needs and desires of our customers, think boldly about better ways to serve them and stay current on some of the technological tools available.
All of that said, there will always be a very relevant place for human experiences – in the outdoors, with like-minded people and at retail. We pride ourselves on being a very tactile brand – we want to engage with our communities in-person as often as possible and I think this is seen as an asset in a world that is – in many ways – growing more and more insular.
In your opinion, how should trade fairs be set up in times of digital transformation? What do you expect from ISPO Munich?
There is a lot of conversation in both the US and here in Europe about the relevance and future of tradeshows. We all know that there is virtually no order writing at the tradeshows and has not been in years. We need to focus on what needs the tradeshows address.
I still don't see another event in the current industry calendar that brings the breadth of the industry together – dealers, brands, media and suppliers – and so I see ISPO and trade shows as playing an important role. If the industry wants to provide leadership on the issues most important to our customers – issues ranging from conservation and sustainability to trade regulations – then we need a forum where we can get together and drive the kind of change we want to see. Tradeshows can play an important role in that regard.