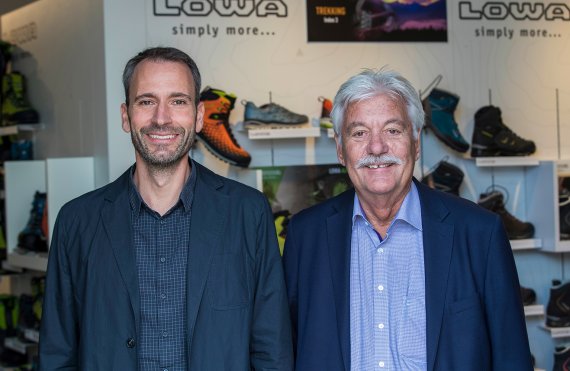 Lowa Sportschuhe GmbH changes its management. As the company from Jetzendorf in Bavaria announced on Monday, Alexander Nicolai will take over the outdoor company's business as CEO from 1 January 2019. The current CEO Werner Riethmann will remain loyal to the management for another two years, but will gradually withdraw from the operative business.
"Lowa is a product company. Our shoes are the heart and essence of our success. I am therefore convinced that it is exactly the right decision to hand over the management of the company to Alexander Nicolai, our former head of development," said Werner Riethmann.
Riethmann managed the fortunes of the company for more than 25 years. He will now advise the new management and devote himself to selected business areas.
43-year-old Nicolai has been Head of Design & Development for the company's collection development since 2014. "For over 95 years Lowa has focused on the highest quality, a perfect fit and innovative product developments. As a result, Lowa developed into a strong product brand. I look forward to continuing this success story, setting the course for the future and further expanding the brand internationally," said Nicolai.
In future, Lowa's management board will consist of the managing directors Aelxander Nicolai and Werner Riethmann as well as the commercial director Rudolf Limmer and Matthias Wanner as international sales managers.