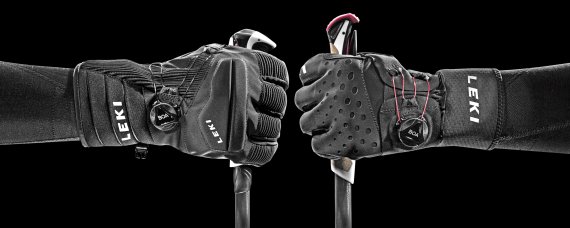 Specifically, the closure system is used in the Progressive Tune S Boa alpine glove and in the Nordic Tune Shark Boa for cross-country skiers. Boa has only made closures for shoes so far. The development of a glove together with Leki is a premiere.
The glove-pole system is designed to ensure a direct transfer of force from the hand to the pole, while maintaining freedom of movement and fit.
The Boa system was first used in 2001 in snowboard boots of Vans and K2. The system is now integrated into golf, running, cycling and hiking shoes, among other things.
Leki's trigger technology has been available in the alpine sector for more than ten years. It enables the direct connection of ski pole and glove by a click system.