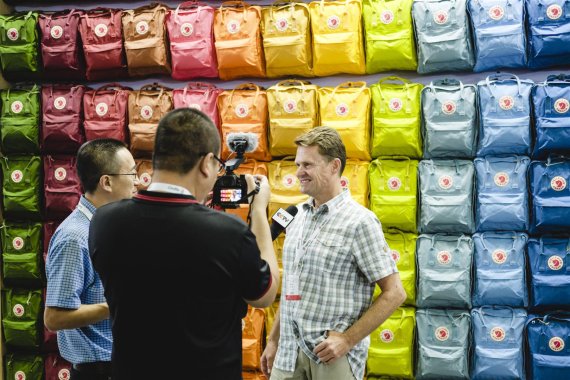 Outdoor specialist Fenix Outdoor International AG is rebuilding its management team. The current CEO Martin Nordin will be leaving his post next spring, assuming the role of Executive (working) Chairman.
Nordin's successor as Fenix CEO will be Alex Koska, former Vice President with responsibility for the Global Sales segment. Martin Axelhed, previously Vice President with responsibility for the Branded Products segment, will assume the new position of Executive Vice President. Koska and Axelhed will take up their new posts at the Fenix Annual General Meeting in 2018.
"I am proud and pleased to announce Alex Koska as new President", says Martin Nordin, son of Fjällräven founder Ake Nordin: "Alex is a competent leader with a long experience in the Outdoor Industry. For over a decade, he has held various management positions within Fenix Outdoor and I know that he is a person who deserves great respect both within and outside the organization of Fenix Outdoor."
Nordin: "I am sure that the new leadership organization, through its rejuvenation, will support the future challenges of the Group. I have come to a point where I, want to be able to work 100% with strategic issues from a board position, to support that the Group based on its strong financial and brand position, will develop into a global leading player in the outdoor clothing and equipment industry."
There have also been changes in the management of Fenix subsidiary Hanwag: Thomas Gröger was previously Managing Director of Fjällräven Deutschland and will now become Managing Director of Hanwag. 
Gröger is followed by Fjällräven Deutschland by Lars Ryslev. He was previously Managing Director of Fenix Outdoor in Denmark.
Fenix Outdoor International AG was founded in 1960 and is the parent company of Fjällräven, Globetrotter, Tierra, Primus, Hanwag and Frilufts Retail Europe, among others. The Swiss company is headquartered in Zug, with its roots in Örnsköldsvik, Sweden.