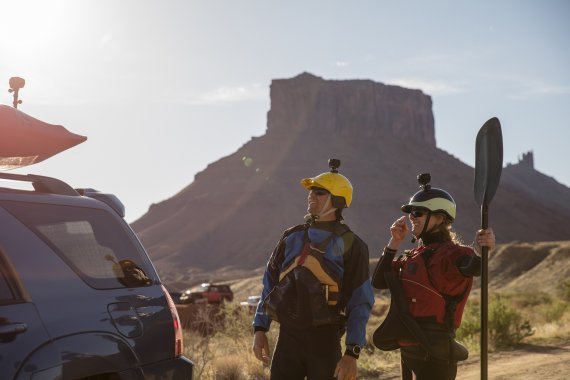 The outdoor and navigation company Garmin has presented its figures for the second quarter of 2019. With total revenues of $955 million, the company achieved a year-on-year increase of 7 percent. The Fitness and Outdoor as well as Aviation and Marine segments, in particular, contributed to the good results with combined growth of 12 percent.
The gross margin rose from 58.5 percent in the prior-year quarter to 60.3 percent, while the operating margin rose to 26.8 percent (Q2 2018: 24.3 percent). Operating income was 18 percent higher at $256 million compared to the same period in 2018.
"Once again, we are reporting record sales and profits with three of our five segments achieving strong double-digit sales growth rates," said Cliff Pemble, President and CEO of Garmin. "We are very satisfied with the results to date and can therefore start the second half of the year with confidence. For this reason, we are revising our revenue and EPS forecasts for 2019 upwards."
Garmin raises its 2019 total revenue estimate from $3.5 billion to $3.6 billion. In addition to new products in the marine sector, Garmin hopes to introduce the revised GPS smart watches of the Forerunner product line in the second half of the year.