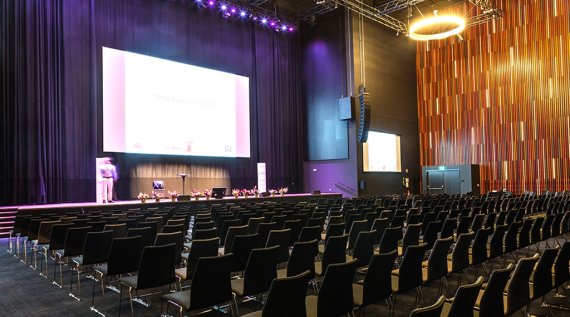 The EOS motto is "The outdoor industry - a progressive business field" and focuses on the digitization of the outdoor sector. Those who register now will receive tickets until Friday, 27.7.2018, for 5550 SEK (around 550 Euro). Afterwards the tickets cost 6550 SEK (about 650 Euro).
An excerpt from the speaker list
Markus Rech - CEO - SportScheck

Nina Shariati -Transparency and Innovation Business Expert - H&M

Magnus Welander - CEO and President - Thule Group

Liselotte Engstam - Chair - Digoshen and Advisor to European Commission on digitalisation of corporate governance

David Lega - World Champion Paralympic swimmer and Deputy Mayor of Gothenburg

Marius Janta - Senior Project Manager for Research, Applications and Business Development - WT | Wearable Technologies

Maurits Groen - Co-Founder and Co-CEO - Waka Waka
The complete program of the two-day summit in September has already been decided. Similar to ISPO Digitize, the key notes and sessions focus on digitization topics. Alexandra Wood, Channel Manager at Rakuten Fits Me, for example, will talk about "Growth in e-commerce and changing shopping habits" and the opening keynote address by digital expert John Straw will be about digital change and disruption.
In addition to the well-filled lecture programme, EOS offers many networking opportunities. Further information on the programme, event sponsorship, speakers and tickets can be found on the EOS homepage.