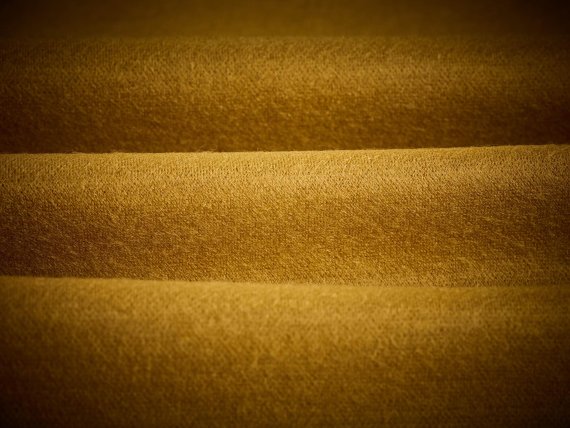 Europe was once the bastion of the textile industry, but as global competition developed from the Far East many of the European textile producers have had no choice but to close.
One company that has maintained its presence for over half a century through European production combined with investment overseas is family owned Südwolle Group, located in the Nürnberg metropolitan region.
Regarded as the global market leader for worsted spun yarn for weaving, circular and flat knitting in pure wool and wool blends, innovation continues to push through and keep the Südwolle Group at the forefront for the next fifty years
Now in its 51st year, the Südwolle Group is proof that European textile activity is still active, with qualities selected from its circular knitting collection 'Yarn in Motion' in recent ISPO TEXTRENDS forums. In addition, the group produces 15 collections including Südwolle for weaving, Biella Yarn for flat knitting and Stöhr for technical yarns.
ISPO.com spoke with Hans-G. von Schuh, Managing Director of Sales at the Südwolle Group about the company's success and the benefits that brands can gain from the inclusion of wool.
ISPO.com: Mr von Schuh, sustainability is a key factor within the Südwolle Group, with wool a natural fiber and your yarns carrying the latest eco certifications including bluesign and OEKO-TEX standards.  As much as wool is a natural fiber, the carbon footprint from sourcing the actual fiber to processing involves a global process. Can you just explain the benefits of using wool?
Hans-G. von Schuh: Wool is a truly amazing fibre! It is not only naturally renewable, it is also 100 per cent biodegradable. Did you for example know that you can produce 50 pairs of socks from one sheep's fleece?
Certainly the current issue about micro-plastics pollution of synthetic fibers has caught your attention. When washing, micro-beads and microfibers are being washed into our waterways, polluting our oceans on a growing scale. Wool offers a better long-term solution without impacting on the environment like plastics.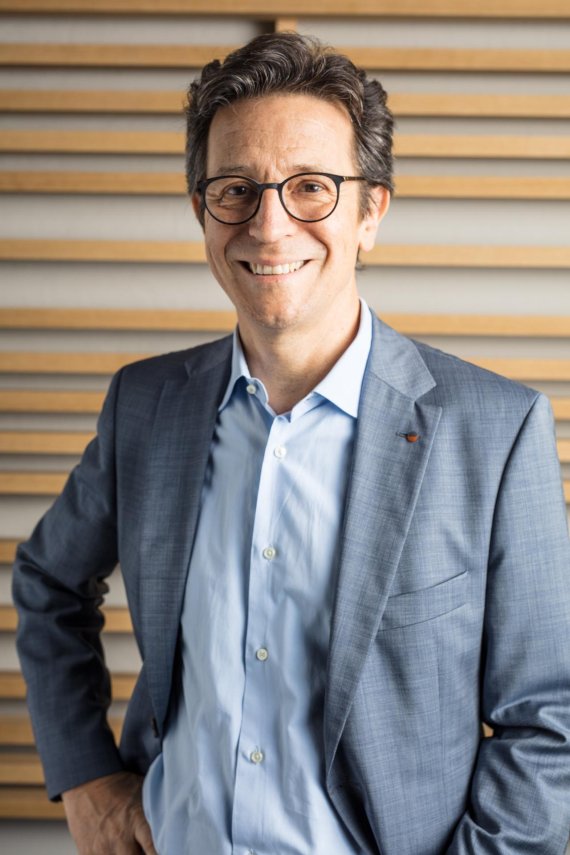 Nowadays in the textile industry a production with respect to the environment is key! Brands and producers need a production that is traceable with responsible treatment of the animals and the restriction of certain critical chemicals. The amount of inquiries concerning Azo dyes, heavy metals, etc., is constantly increasing and although it definitely challenged us in many ways, we were able to adapt smoothly and are very happy about this trend!
The most recent certification we received was the Responsible Wool Standard, an independent standard that tracks wool from farms through the whole production process in order to let you know where your garment comes from and to ensure a respectful treatment of the sheep. Offering yarns with certifications like GOTS, IVN Best, bluesign or New Zealand Merino is essential to us, as we can let brands and especially the consumer, know the process in the making of their Merino wool garment.
Many consider wool only associated with the winter season for thermal benefits, but more developments are coming through for the spring/summer season. What are the advantages of using wool transseasonally for brands and consumers?
Merino wool is the perfect sports and fashion fibre, not just for the winter season. Due to its structure it absorbs sweat much better than other fibers – up to 30 per cent  of its own weight! Tests have shown that the human skin under the Merino fibre shirt is drier and skin temperature lower compared to man-made fibers, so it is much more comfortable for running around in summer.
Studies have also proven that generated odor in Merino socks is significantly less stinky than for example that of polyester, acrylic or polypropylene because of its technically complex composition. Wear a Merino shirt once for your next workout and you can hardly go back to man-made fibers! On top of that, just touch a Merino shirt made of superfine fibers and you will feel the difference.
The persistent rumor that wool is itchy is long overdue. Woolen garments are only irritating if you use coarse fibers that do not bend away from the skin, not the superfine 17 to 19 micron fibers we use for our next-to-skin garments. Clothing made from this Merino wool have a wonderful and soft touch. 
Why have performance hybrid wool fabrics made a resurgence in the market? What is the benefit to the consumer?
We blend wool with a broad range of other fibers – from mohair, alpaca and silk to polyamide, viscose and aramids –  to enhance its natural properties and be able to have a solution for every customer's inquiry.
Especially for sports and outdoor we have developed great high performance yarns by blending Merino with Cordura, Thermocatch or Trevira performance polyester. For us, there's nothing you can do that can't be spun. But if you do have something in mind that you want to spin, contact our innovation department: suedwebs@suedwollegroup.com!
With many European spinners and textile mills disappearing or shifting their production to Asia, what percentage of your production is undertaken in Europe?
We produce to approximately 60 per cent in Europe and 40 per cent in Asia. We do not weave nor knit, we are a spinning, dyeing and treatment specialist, but especially your networking partner.
Being experienced in a broad variety of technologies, we have the same high quality standards in all of our facilities worldwide – from Germany, Italy, Poland, Rumania and Bulgaria to China.
As an established company of over 50 years, how do you compete with so much international competition? The Südwolle Group is one of the few European textile companies that has managed to maintain a position in the market. What do you accredit this to?
I think essentially for being successful in the market, it is knowing where you came from, never forgetting about your roots and being aware of the factors that lead to the point of maintaining a pleasing market situation.
But it is also imperative to never stop improving, never stop learning, trying things differently every day and keeping an open mind, not only in business. We can count ourselves lucky to consist of an excellent team of specialists and to be connected to a great network of partners from farm to shop that enable communicating and team-working throughout the whole supply chain.
The Südwolle Group offers a comprehensive stock service on pure wool and blended yarns, how important is this to your customers?
Speed is key! The ability of responding to market inquiries is very important. Also, we want to help the brand keep a certain level of flexibility and cooperate in order to facilitate its yarn planning process.
We have learnt a lot from other industries for our standard stock service that is prepared for next day dispatch in terms of reducing production cycles. But on the other hand we also aim to work closely together with customers to not just spin the yarn, but to manage proactively the whole supply chain.
Congratulation on being selected for ISPO TEXTRENDS for Spring/Summer 2019. The myth that wool is only destined for the winter market is dismissed through this achievement. How important is it for your company to acknowledged by ISPO TEXTRENDS?
We are so happy that our Merino Tencel blend is selected as best baselayer product! We celebrated the success many people have contributed to and are very proud. We constantly try to develop new yarns - from pure wool with different spinning techniques, various blends with both natural and man-made fibers to a combination of the two.
By being selected for ISPO TEXTRENDS we receive the feedback that we're heading the right direction with our trials and experiments, and it gave us the impulse to even do more. We are constantly striving for innovation and improvement although it for sure always can go wrong. If it does, it is more like an opportunity for us to learn and develop. 
What future plans does the Südwolle Group have?
For the future, we strive to have an even more network-thinking orientation, not only internally but especially with our supply chain partners. The classical supplier-customer relationship from the past is no longer valid. Depending on the issue you have to get input from all kinds of areas. 
The textile industry is quite underrated when it comes to innovations, what is definitely not the case as you can see on the variety of new fabrics featured in ISPO TEXTRENDS. When I was at ISPO MUNICH this year, I had a very inspiring conversation with a manager of a German car manufacturer who visited the fair to get inspired and fresh input from another segment.
He said, the automotive can learn a lot from the textile industry, especially regarding the diversity of innovations. He called it a remarkable sector. That really made me proud of being part of such an innovative industry.