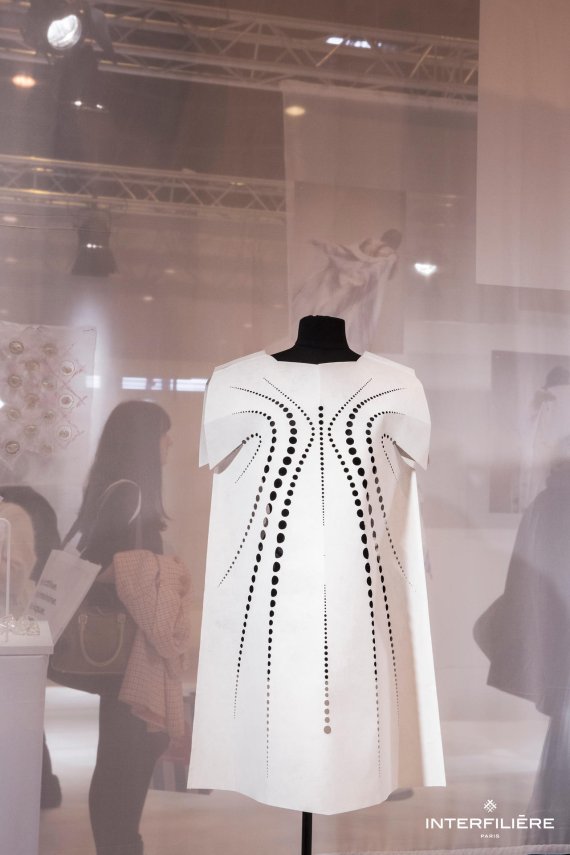 On the product side, brands are already including lighter weight fabrics in their collections. Blackyak's Active Flex Pants Light, winner of the outer layer category at the ISPO AWARD is a case in point on how brands are looking for lighter ingredients, and it isn't just apparel brands, it is also soft and hard equipment. The desire for lightness is universal.
The Exception to the Rule
'The Exception,' an exhibition within January's edition of Interfiliere highlighted a selection of the latest commercial fabrics available as well as inviting a selection of the next generation of textile designers the opportunity to show their work.
Lightness has become a value, an ideal, a key imperative. From an anthropological point of view, lightness is a necessity that is specific to human nature," said Gilles Lipotevsky, philosopher, sociologist and keen observer of hyper-modern society, in his book 'De la légèreté' (Of Lightness) the inspiration behind the celebration of lightness at Interfiliere.
"Never before have we enjoyed so many options for living lightly, yet daily life seems even heavier to bear," he wrote, confirming how everything in our lives is getting lighter and no more so than in the sportswear industry through kit and equipment.
Experience the finalists and the whole world of sports business live: Get tickets here! >>>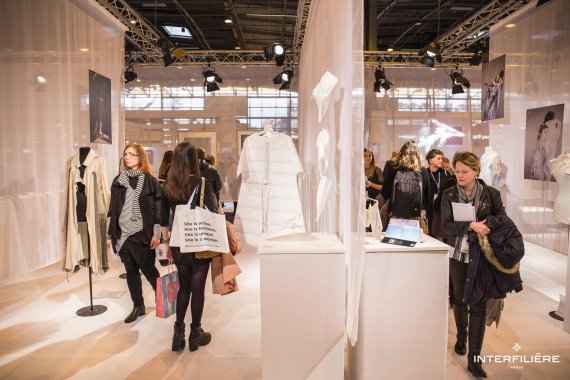 The Commercial Offering

On a commercial level, it is the leading knitting fabric mills who are investing in technology from spinning to machinery, who are able to produce such fine materials. "Lightness translates a crossover requirement for comfort, which brings all the markets together. The demand for every lighter fabrics is really strong in beachwear, sportswear and activewear," said Dominique Heuillar, Knit Production Manager for Sofileta, adding that there fabrics had dropped an average of 40 grams. To maintain the opaque quality of 100 gram fabric in a 60 gram version they have had to create denser knits, using tighter structure with fine gauges.

Tex Tile Enterprise proposed a 10 denier nylon blended with 40 denier Lycra in a super light power net alongside a 20 denier high gauge polyester fabric with foil lamination.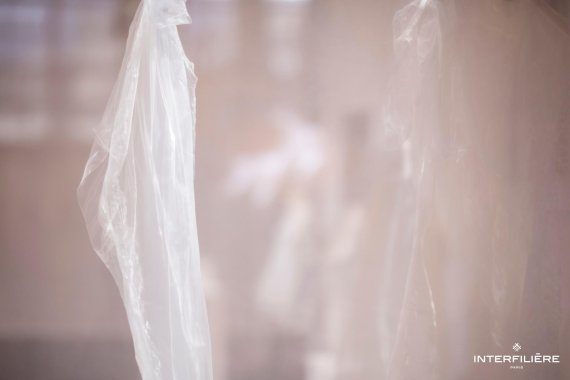 Giemme, celebrating 50 years of knitted fabrics, also featured, having focused on striped and waffle pattern using ultra-thin yarns and high gauge looms, as Penn Textile Solutions focused on the bestselling variable modulus fabrics with clean-cut ability and high compression.

It isn't just the micro filament of synthetics that features in this ultra light direction, man-made fibers also feature with Tintex using cotton and lyocell, combining them in hybrid blends including a Micromodal in an interlock that can be used for intimates or sports.

Wovens too

Boselli has embraced new innovative microfiber yarns with existing know-how in creating a woven textile direction that conveys the mood for lightness and comfort for underwear, sport and outerwear. The Brasil design, a stretch woven 3D jacquard, offered a combination of high performance and extreme comfort, targeted at the bikini and sport markets.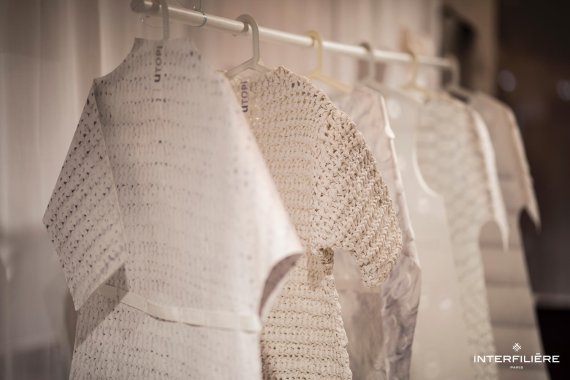 Future Vision of Textiles

While conventional ingredients, machinery and creativity combine in delivering the new ultra light commercial collections, for young designers a different approach is being taken. 3D printed garments eliminating the need for cut-and-sew production through to paper textiles, the innovation is in the early stage, but watch this space. These start ups could be the foundation of future textiles in the sport and outdoor industry.
The experimental hotbed highlighted the impact of bio-technologies, delivering mobility and performance along with nanotechnologies. Serycine, offered an innovative non-woven silk processing for a high end level that also has the ability to be molded. Jessica Haughton, a young graduate from Nottingham Trent University in the UK exhibited her 3D printed lingerie garments combined of a light knit and transparent silicon, a glimpse into the future of apparel manufacturing.