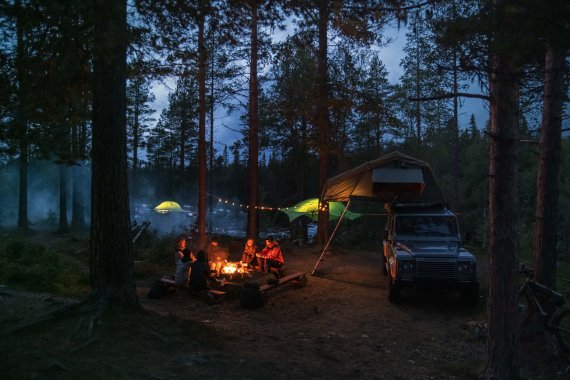 Hiking, cycling, running, trail running, climbing and bouldering - everything you can do outdoors, alone and in small groups, will be highly popular in the coming summer. "In general, we see that more people are finding their way to outdoor sports," notes Benedikt Böhm of Dynafit. "We expect the whole hiking sector to do well," confirms Daniele Grasso of Jack Wolfskin, referring to the experience of the first Lockdown last year.
"Outdoor individual sports will continue to be in demand," adds Thomas Unterweger from Ortovox. "For Ortovox that means mountain hiking, mountaineering, climbing. That's why we expect good demand in all our segments, clothing, backpacks and emergency equipment." Faced with closed indoor sports options, many people have already switched to outdoor sports last year and will continue to do so now. "You can tell that people want to invest in themselves and their health," says Gesa van den Kerkhoff of Schöffel.
Above all, sports that can easily take place on your doorstep are booming. "People are responding more to immediate needs now," says Julien Durant of Picture Organic Clothing. "We're seeing big changes in wetsuit sales in coastal regions right now. So the link between local activities and consumption is strong, people don't plan their holidays and trips anymore because they don't know if they can travel."
The same is true for the bike market. The German Internet Stores Group alone, with online stores like Fahrrad.de, shipped 250,000 bikes throughout fiscal 2020, more than ever before. If bike sales broke new records last year, the need for bike gear isn't going to go away. Some brands have expanded their offerings of bikewear.
Dynafit proved good timing by launching bike apparel in the summer of 2020. Schöffel is launching its first bike collection this summer.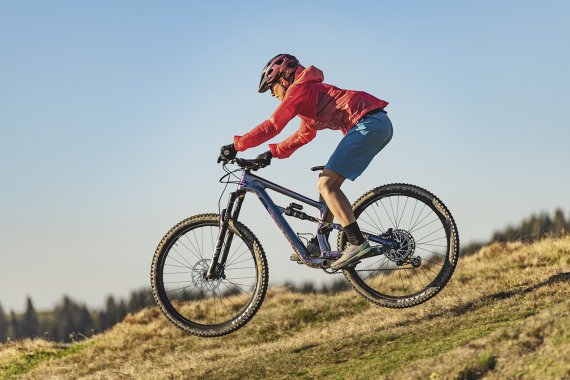 Modern athletes no longer focus on just one specific activity. Whereas in the past you were either a mountaineer or a mountain biker, today the combination of sports is becoming more and more prevalent. "Mammut, as an alpine brand, for example, sees that there are fewer and fewer of these very die-hard mountain athletes who only focus on mountaineering. The new generation also regularly goes sport climbing, ski touring and freeriding, trail running but also biking," notes Jonas Wittwer of Mammut.
"Accordingly, the expectation of the products has evolved. For example, clothing is in demand that is less specialized for one activity and much more broadly applicable." In addition, comfortable homewear is a trend "that works both at home and in a lifestyle environment," says Sara Molnar of Peak Performance.
In this way, the industry is also responding to the desire of many consumers for more sustainability. Markus Schelkle from Vaude: "Overall, the pandemic has also led to a (re)reflection on more conscious shopping behavior. The basic question is: What do I really need?"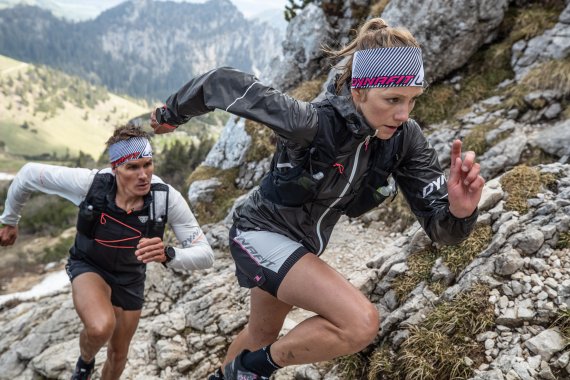 Organic cotton is good, but hemp is better. From Patagonia to Maloja: More and more brands have rediscovered the old crop for themselves in recent seasons and are gradually expanding its share. Its advantage: the plant also thrives in colder regions, needs little water and grows quickly - even without herbicides and pesticides. In addition, it has suitable natural properties, because it regulates moisture and temperature, is breathable and odor-resistant and still very durable.
Salewa has dedicated a new climbing collection to the fiber, relying on Alpine Hemp Jersey, a combination of hemp, organic cotton, and recycled polyester, for shirts and tights. Since 2016, the company has been working to bring the tradition of hemp cultivation back to Italy and reinvests ten percent of sales from the hemp collection back into the local cultivation of the plant.
Only natural and undyed materials are used in Jack Wolfskin's new sustainable Ecostride sneaker, too, including hemp.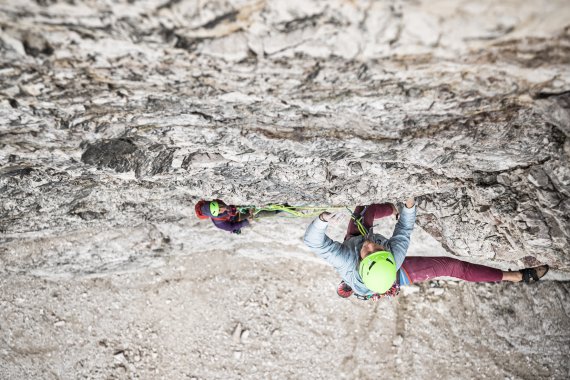 Technical innovation currently means sustainable innovation above all. Many brands are evolving their products to help reduce their environmental footprint. "We're working diligently to make our business more circular," explains Sara Molnar of Peak Performance. "We're figuring out how to support our end users with a thrift store and have started collecting waste from production in more innovative ways to make new fibers and eventually new material for future products."
Mammut has calculated for itself that climbing rope production proportionally generates the most CO2. This gave rise to the idea for the "Close The Loop" project, which gives discarded climbing ropes a second life. The aim was to find out how the nylon from which the ropes are made can be reused again and again. The result: 1,000 Close The Loop T-shirts made from recycled nylon, produced with 67 percent less CO2 emissions - compared to virgin fibers.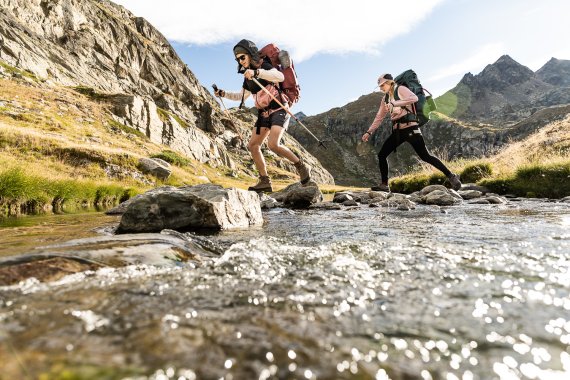 This is where the opinions diverge. While many collections have been designed with longevity in mind and therefore focus on more neutral colour themes, there is also a lot of interest in bright colours. "Online, colour is definitely a strong theme at the moment," says Gesa van den Kerkhoff of Schöffel.
In the swimwear sector, which has had a tough time in recent months, the preference for colours actually depends on the current crisis situation. Alina Ofenreiter of Protest: "Last season, due to the closed swimming pools and travel bans, everything focused on functional bikinis and casual wear in more neutral colours. Once these restrictions are lifted, we expect to see more desire for color again. This has also been shown by openings in other countries."