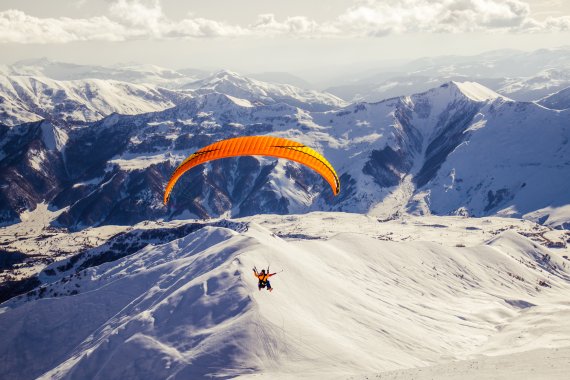 These 6 key drivers define Fall/Winter 22/23 ingrdients at ISPO Textrends:
The awardees of ISPO Textrends Fall/Winter 22/23 will also be presented at ISPO Munich Online (1-5 February). Get your ticket here.
From recycled yarns to water reduction, and energy processes, recyclable fabrics and trims, the entire check list of sustainable solutions featured, most importantly with performance. The roadmap is clear, sustainability and high-tech functionality have fused in creating a cleaner tomorrow.
A huge push in dyeing and finishing is a notable area with dope dye and eco-friendly chemicals amongst some of the products featured in the newly created sector: Performance Finish. This is a growth are, especially with protective finishes coming though.
Chaotic and calm surfaces contrast and collide in creating rhythmic energy. It is clear, that despite last year's disruption, creativity wasn't hampered. It has surged, teamed with innovation, textile development and creativity weren't assigned to the back burner, in contrast they are shining through.
Bio-synthetic, biodegradable and compostable fabrics and trims are starting to emerge as serious contenders for performance. A look to higher functionality and new conventional/bio blends feature, not just confined to textiles and insulation but in trims and accessories too.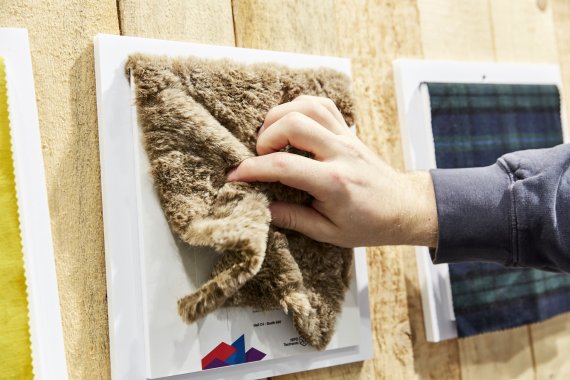 Circular economy continues by many to be seen as the saving grace of the future, and developments continue to grow, as waste free cycle is the desired result. From a recycling point of view, there is an increase in mono filament fabrics, which make end of life disposal easier than multi filaments.
Brand developers are looking, not just how they want to design a product, but also how the product can be returned to the circle of the supply chain, affecting their sourcing choices.
Once the blending partner of synthetics, that gave them a boost into the performance market, Classic natural fibers including cashmere, merino wool and cotton are now doing it for themselves in pure compositions or natural blends, or with added performance through finishes.
Man-made cellulosic developments are surging ahead, proving they too have a place in the sport and outdoor market. Paper, abaca, algae and cork are just a few of the new natural ingredients beginning to make a mark.
From the traditional real time tactility and buzz of the ISPO Textrends hub to efficiency in receiving the sample, digital sourcing is the way forward.
Whilst we can't attend, we can experience an efficient way of seeing all the products for Fall/Winter 22/23 in high-definition photos as well as being able to directly connect with mills for samples through the new digital ISPO Textrends Trendbook.
An essential sourcing tool, the digitization of ISPO Textrends will allow a near-traditional sourcing experience in your own personal zone. Easy to search what you are looking for or just browsing the new developments, the digital ISPO Textrends Trendbook is a must-have and is available to download here for 79 € (incl. VAT).