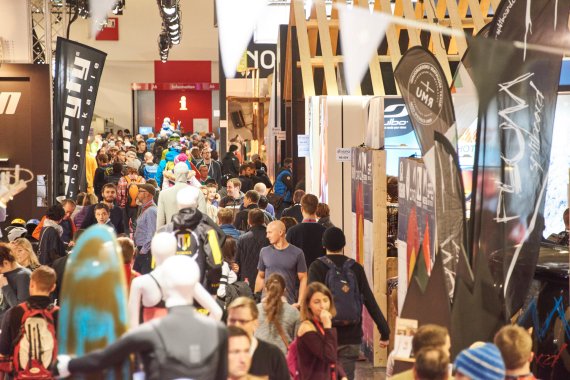 10.15 am: How can I apply for jobs in the sports industry and what are the best tips to prepare for the interview? At the ISPO ACADEMY stage Andy Gugenheimer, AG Sport Consulting, speaks about application and discussion. Entrance East.
How will sport in the future look like?
10.30 am: How will the sport of the future look? Prof. Gerhard Huber talks about the link between sporting goods and health and explains how people will move in the future and what they need. Where? On the Health & Fitness stage in hall B4. 
Extreme climber Alexander Huber at ISPO MUNICH
11.00 am: Climbing fans watch out! Top climber Alexander Huber is one of the most successful all-round climbers in the world. He is visiting the ISPO MUNICH 2017 and speaks at the Health & Fitness stage in hall B4.
2.00 pm: What about the Freeriding from the perspective of ISPO? This will be discussed at the Snow & Safety Summit, hall A3 Stand 40.
A fall from 800 meters high
3:45 pm. She has fallen down 800 meters into the depth  while climbing. But she has survived. How mountaineer Gela Allmann fought back into the sport, she tells at the ISPO ACADEMY stage as part of a film presentation.