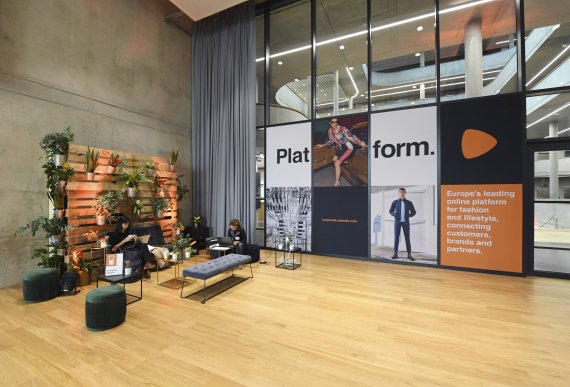 According to statistics, the so-called millennial generation makes around 60 percent of its purchases online and is thus firmly established among the shopping habits of young customers.
Especially in the e-commerce market, it is becoming increasingly important to stand out from the crowd and offer a special customer experience. This is one of the biggest challenges for retailers and their online shops. The most important questions regarding the customer journey are:
What are the reasons for cancelling a purchase?

How must customer service be optimized for experience-oriented online shopping?

What is the interaction between online and offline trading like in the optimal shopping journey?
The fact that some visitors only use the shopping basket as a shopping list or notepad is widespread and difficult to change. However, there are other circumstances that lead to the final abandonment of the purchase - they are mostly technical, but also psychological in nature. Here is an overview:
Incorrect links

Empty or wrong landing pages

Product information is not displayed correctly or is too small - e.g. product images with little meaning or no customer reviews

Poor user experience design

Complicated or faulty check-out; data is lost again after entry

Important information such as shipping options, delivery times and payment options are displayed too late or incorrectly

No different payment options

Lack of non-binding character, such as a required declaration

Fear of spam or data abuse

Shipping and payment options do not appear trustworthy

Non-transparent returns policy
All these reasons for cancelling a purchase prevent relaxed browsing and spoil the shopping journey. Even if some visitors are still tempted by the price or vouchers, the decisive factor of a sustainable customer experience is an optimal service. This creates loyalty and trust and turns the customer into a brand ambassador.
But what makes a strong service in the jungle of webshops? In addition to explicit contact information, a quick response to service requests and prompt problem solving, the overall offer must be right. This includes a user-friendly interface with short loading times, transparent information as well as an optimal, entertaining presentation of the products with crisp texts, good pictures and videos, or even honest blogs.
It also makes sense to personalize the customer experience. This means to implement simple measures like changing the language and currency settings depending on the country the buyer is located in.
Another increasingly important aspect of customer service is the intelligent networking of various sales channels and communication platforms. It is becoming more and more important in the ever more extensive retail.
For the new generation of buyers, there are no longer any boundaries between offline, online and mobile. As a provider, you should adapt to these changing consumer demands and habits and integrate all channels for an unforgettable shopping journey.
This aspect has been taken into account by the company Zalando. The brand began to evolve from an online retailer to a broad fashion platform four years ago. This is primarily aimed at connecting all relevant groups such as brands and retailers, influencers and creative minds or manufacturers and private labels and to be digitally successful together.
"I don't see online and offline as a contradiction. The customer moves in both worlds equally. Online on the smartphone. Offline in shopping malls at the weekend," explained Carsten Keller, VP Direct-to-Consumer of Zalando, the corporate approach: "This reality should be supported by the retailers. And here we see a huge opportunity for cooperation between the stationary retail and platforms like ours. We describe this model with the keyword Connected Retail - connecting physical retail stores with Europe's largest fashion platform."
The integration of retail and e-commerce enables Zalando to react better to premature cancellations of the online shopping journey. In one quarter alone, the company received around 8.6 million notifications that products requested by customers were no longer in stock. "That is 20 to 30 million lost transactions. We want to pass these orders on to the stationary retail. In this way we can jointly achieve what retail stands for: to give the customer what he is looking for at all times and everywhere," said Keller.
Are you a retailer and would like to talk to Carsten Keller personally about the cooperation between online and offline trading? Then join the ISPO Digitize Summit.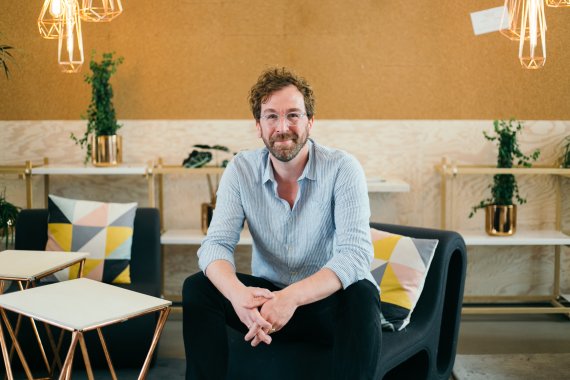 From Keller's point of view, such cooperation combines the strengths of online and offline: on the one hand, there is Zalando with currently more than 27 million active customers and over 400,000 products and efficient processes in marketing, logistics and many other parts of the digital value chain.
On the other hand, there is the stationary retail with more than 500,000 points of sale in Europe, its proximity to the customer and over the area of more than 100 million square meters of the largest availability of goods in the world.
For Keller, both sides ultimatley benefit from such a cooperation: "On the one hand, we increase the availability of our products for the customer and, on the other hand, we can significantly increase the delivery speed. Both together make customers more satisfied with their shopping experience and strengthen retail."
You want to know more about the online and offline customer journey and also meet Zalando's Dr. Carsten Keller? Then join the ISPO Digitize Summit