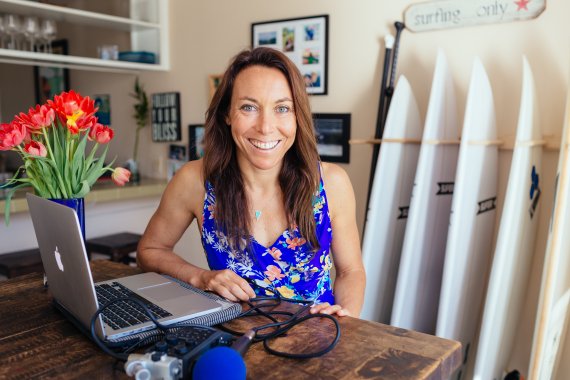 2017 is the year of podcasts. They are gaining momentum, making their way from a niche into a highly popular new media outlet. But not just mainstream podcasts are en vogue; the core sports and lifestyle podcasts are on the raise just as well, because it is for free and just so convenient to listen to them on the go.
In the US this trend has been going on for a couple of years already. ISPO.com got a chance to speak with four of the top action sports, outdoor and climbing podcasters, to get hands-on advice how to get started and their best kept secrets about sponsorships and the best social media channels:
Even if you are a well-networked journalist, TV host or former athlete, it takes more than just a microphone and a recording device to get started.
Shelby Stanger says: "They are just more work than they seem. Personally, I did an entrepreneurship course, had a vast array of journalism and business experience, and studied the heck out of podcasting before launching."
A lot of podcast start off being professionally produced from day one, other attempts are less pro and grow into being more polished. In the early days of podcasting background noise or a rustling microphone could fly, but nowadays listeners expect a certain amount of professionalism.
So to speak, if you are podcasting right off a trade show booth, background noise makes the episode authentic, but if you are in a deep conversation with your interviewee and there is road noise in the background, it is just unprofessional.
However, this brings up another challenge to tackle: Gale Straub says that producing and editing a podcast is time consuming and getting paid for your time takes listeners unless you already have connections within the industry. So how to get paid?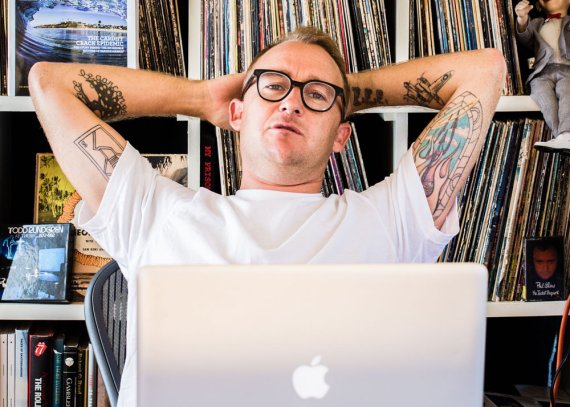 Chris Coté recommends: "If your podcast is just starting out, offer up sponsorships for product and/or PR trade." In order to get to the point of offering those sponsorships a perfect pitch is key.
Gale Straub sums it up: A good pitch to a brand should include:
Synopsis of your show

Average listenership

Demographic of your listeners

Social media following

Awards

Why the show is a good fit for the brand
Gale Straub believes that a podcast's content should remain true to itself and its listeners above all else. She further explains: "If a brand wants to sponsor an episode with the caveat of dictating the content of the episode, it likely will not be a fit."
In sports podcasting this is especially true. Chris Kalous reports that the core audience really has its radar up for authenticity.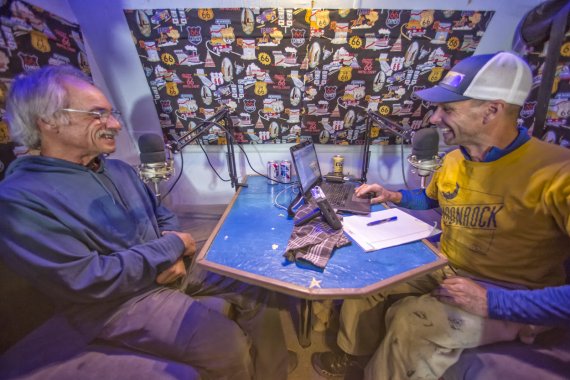 While getting a big amount of cash from a one-time sponsor from outside the industry is tempting, it helps to build credibility and, in the long run gain and keep more listeners to build long-term relationships with sponsors from the sports industry or close sectors.
Chris Coté remembers a recent month-long deal with organic coconut water supplier Villager Goods that went really well. Shelby Stanger agrees: "My sponsors are partners so we work closely, but I only work with partners whose missions and products I believe in and like."
iTunes, Google Play, Stitcher and Libsyn are standard, but every podcast should also have its own website, where you can link to. Chris Coté makes being available a priority: "I try my hardest to offer it anywhere people are listening!"
According to Gale Straub iTunes also has another advantage, because by submitting your RSS feed to iTunes, it automatically is picked up by other podcast platforms.
Once you have reached the point of having an established podcast, it's all about growing your listenership. The most important part from there onwards is to connect your podcast with anyone and anything you can possible imagine making sense.
Shelby Stanger recommends to:
Share with your own network.

Ask guests to share where appropriate

Create an email newsletter that includes links to the show

Share content on social media

Create videos to show some of your shows

Say "yes" when other podcasters have you on their show

Go to events and do live podcasts

Give your content to media channels
Chris Kalous emphasizes the importance of regularity: "I am often unclear at how my podcast became as popular as it has. I feel like its regularity has been important - don't post your podcast like people do blogs: I haven't written in a while..."
Shelby Stanger explains, "The key is to keep creating awesome content and be consistent. For example, I release a show every Wednesday at 6:00am PST. We've gained listeners every show."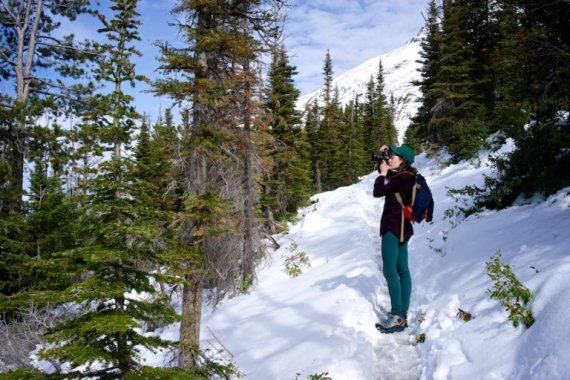 This is pretty much a no-brainer in 2017: It is important that your podcast gets discovered and seen on social media, however keep in mind who your target group is and choose the social media channels wisely.
Shelby Stanger says: "It's best to be on the channels your listeners are on." Yet, don't just rely on social media to back-up your podcast's marketing.
Chris Kalous sums it up: "I use Facebook, Twitter and Instagram. It is easy to keep a presence on those". Nonetheless he claims to have only about half the followers on those as he has listeners on his podcast, so it is limited but powerful.
Now this is to make a difference and stand out: Know what your audience is interested in, what they are frothing to know! Gale Straub explains: "There are ways to pay attention to your listeners via email and social media, however. In addition, survey your audience using a tool like Survey Monkey or Typeform."
Chris Coté adds that he thinks getting your audience engaged helps: "Anybody reading this have any questions or comments for The Monday M.A.S.S.?"