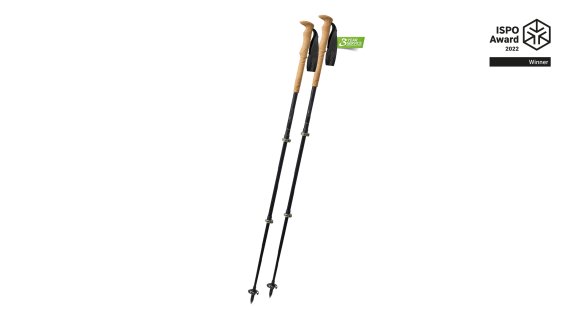 At just 175 grams per pole, this innovation from Komperdell is one of the lightest trekking poles on the market, designed specifically for athletic and trendy women. The enormous weight reduction was made possible by the use of an ultra-light carbon pole that Komperdell developed and produced in Austria. Comparable products start at a weight of 235 grams. So, with a pole at least 60 grams lighter than others, or 120 g lighter for a pair, the lightweight poles save 3.6 tons of weight on an average hiking tour with about 30,000 steps!
The carbon shafts are significantly more break-resistant and just as durable as aluminum shafts – this significantly extends the life cycle of the poles. The Powerlock 3.0 closures are made of forged aluminum and can withstand loads of up to 200 kilograms. Ergonomically shaped, slim handles made of cork are light and pleasant to the touch. Their special shape provides optimal grip during descent. The Air Padded hand strap is pleasantly padded and softly woven inside for maximum comfort.
The poles have an adjustable length of 90 to 120 centimeters and a small pack size of only 57 centimeters.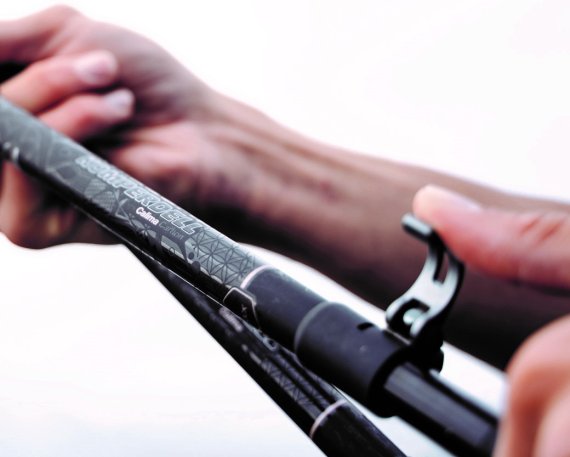 "We are very pleased that the ISPO Award jury has honored our ultra-light Calima Carbon Cloud hiking pole. It is confirmation that we are always leading the way with our development work. When developing the Calima Carbon Cloud, it was particularly important to us to tailor a hiking pole specifically to the needs of women. We definitely succeeded in this with its absolute lightness and classy design."
Max Bolzer, Managing Director Komperdell
Sustainability is also a top priority at Komperdell. Komperdell is based in Austria and all production takes place there. With their highest quality production and a three year free repair service – something which nobody else does – Komperdell extends the life cycle of their products considerably. The company also pays a lot of attention to minimal packaging to save resources, completely without plastic.
The product was launched in May 2022.
"Lightness is a big topic, not only when it comes to women's products. The super-light Komperdell Calima Carbon Cloud was so well received by the jury for its design that the men among us would also like to take the pole with them on their tours."
Prof. Dr. Martina Wengenmeir, jury member ISPO Award 2022 and editor ISPO.com
extremely lightweight, women's-specific pole

unbreakable and loadable up to 200 kilograms

adjustable length 90 to 120 centimeters with 57 centimeters pack size

production in Austria

3 years free repair service