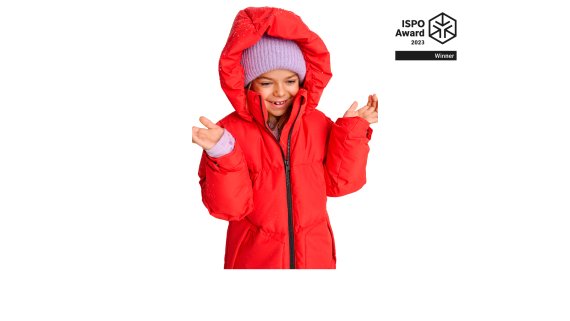 In Scandinavia, children naturally spend a lot of time outdoors. Robust, warm and comfortable clothing is essential, especially in the winter months. Sari Perttunen, Reima Chief Creative Officer, explains, "The Reima brand heritage is to let kids enjoy the great outdoors, feeling comfortable whatever the weather. Thus we aimed at creating a new outdoor product for post-covid times, with inviting colors, a gender-neutral fit and sustainable design to cater for variating weathers. It was also important to cover the taste of kids in different ages; starting from 5 year old pre-schoolers up to 12 year old pre-teens."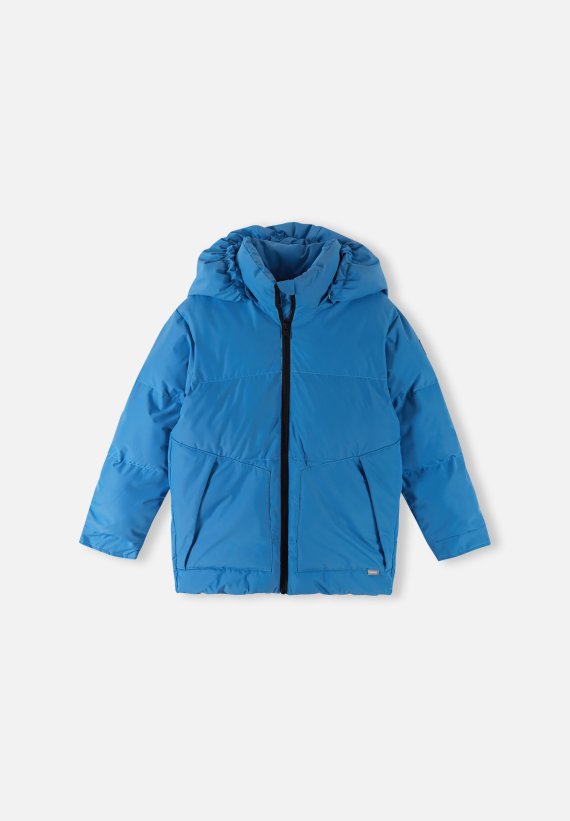 The Bluesign approved fabric of the Osteri Jacket is 52% recycled polyester and 48% recycled Seawool polyester. The latter contains nano-particles from discarded oyster shells that give the polyester fiber a wool-like, soft surface. In addition, the Seawool fibers have better insulating properties compared to regular polyester and wool. A natural property of oyster shell is its low conductivity. This gives the fibers anti-static and anti-bacterial properties, which inhibits odor. A PU membrane makes the jacket waterproof and breathable. The jacket is lined with Bluesign approved Fellex Ocean Ecofill insulation, which helps keep our oceans clean. Certified Ecofill fibers come from 100% plastic waste collected from coasts without organized waste management.
The product designers of the Osteri Jacket deliberately chose this mix of materials, as Sari Perttunen explains: "We also wanted the Osteri jacket to be a pair for our previous ISPO Award winner, the waterproof Megapito winter boots 8, and so our choice of materials had two key drivers: versatility and sustainability. The waterproof, oyster-shell-containing main material as well as the easy-care Oceanfill insulation are both high-performance, yet rich in recycled material."
High functionality: waterproof, windproof, breathable.

Sustainable and innovative materials

Timeless design (for use over several years/generations)
"It is encouraging to see that children's clothing is also increasingly being developed with a stronger focus on more sustainable materials. Reima makes a statement with its first Bluesign product winter jacket for kids."
ISPO Award Jury
"Our team is so happy and proud about this award, and we think Osteri jacket truly deserves the victory! It has been well received in our pre-launch events by all clusters, and we believe consumers will love it too once it hits the market in the autumn."
Sari Perttunen, Reima Chief Creative Officer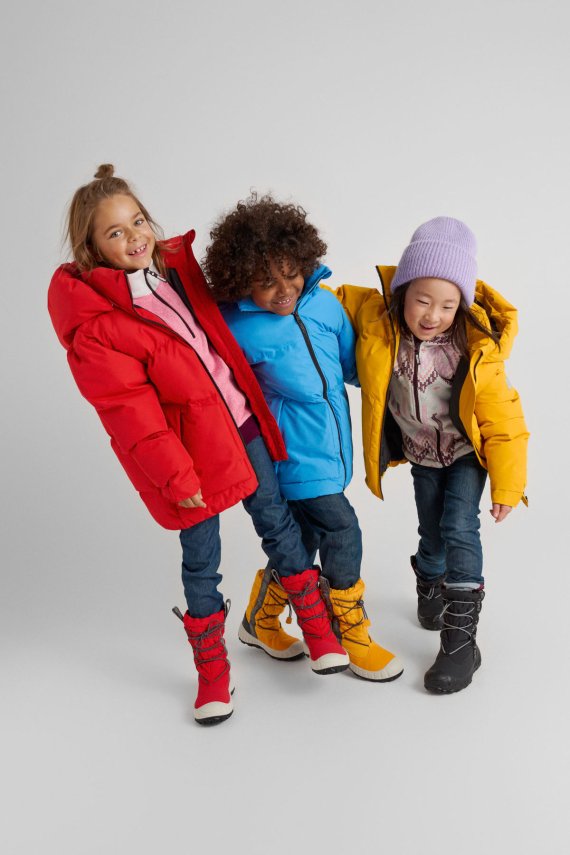 Product info
Material: waterproof, breathable Bluesign approved fabric is 52% recycled polyester and 48% recycled Seawool polyester. Lining: Bluesign approved Fellex Ocean Ecofill. 
Water column: 10,000 mm
Breathability: 8.000 g/m2/24 h
Sizes: 104-164 cm
Colors: red, yellow, blue and black (4 colors) 
Range of use: winter outdoor activities
Available from: October 2023
Price: 139,95 €