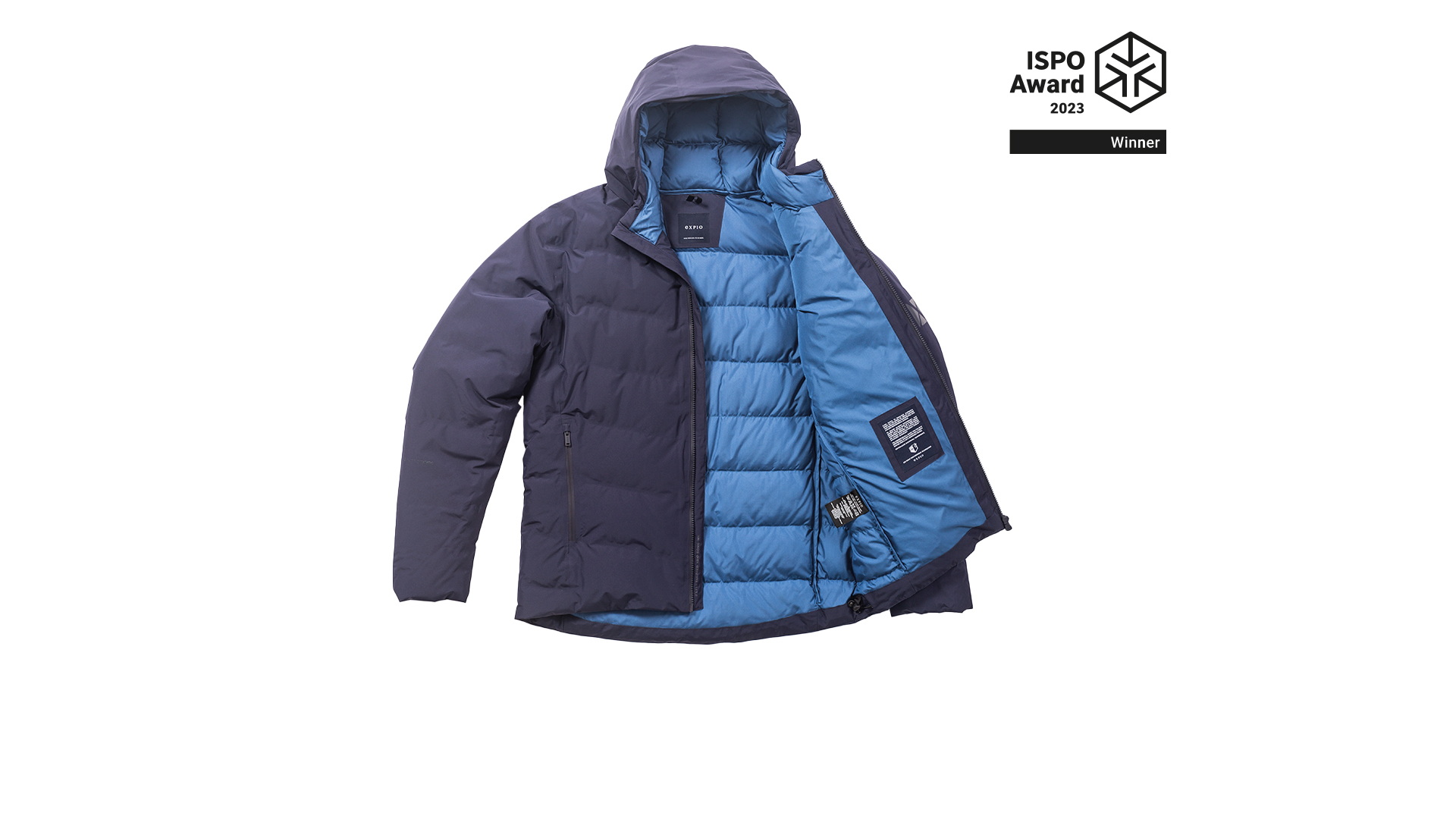 This jacket allows you to explore from the city to the mountains and back again. With the Odyssey, Expio has created an uncompromising jacket that feels great to wear anywhere. The brand was founded by Ben Mears in 2020 and aims to challenge the norms of the fashion industry by fusing style sustainability and innovation through the use of pioneering materials and manufacturing processes. Expio aims to set new industry standards and lead the menswear revolution toward a more sustainable and responsible future. 
The ISPO Award Jury was really impressed by the combination of biobased materials with the technical properties and of course, the design that this stylish jacket has to offer, resulting in a well-deserved Award. »An ISPO award recognizing the innovation and commitment to developing this style without compromising style, performance, or planet is an honor. That matters a great deal to me personally«, describes Expio founder Ben Mears happily.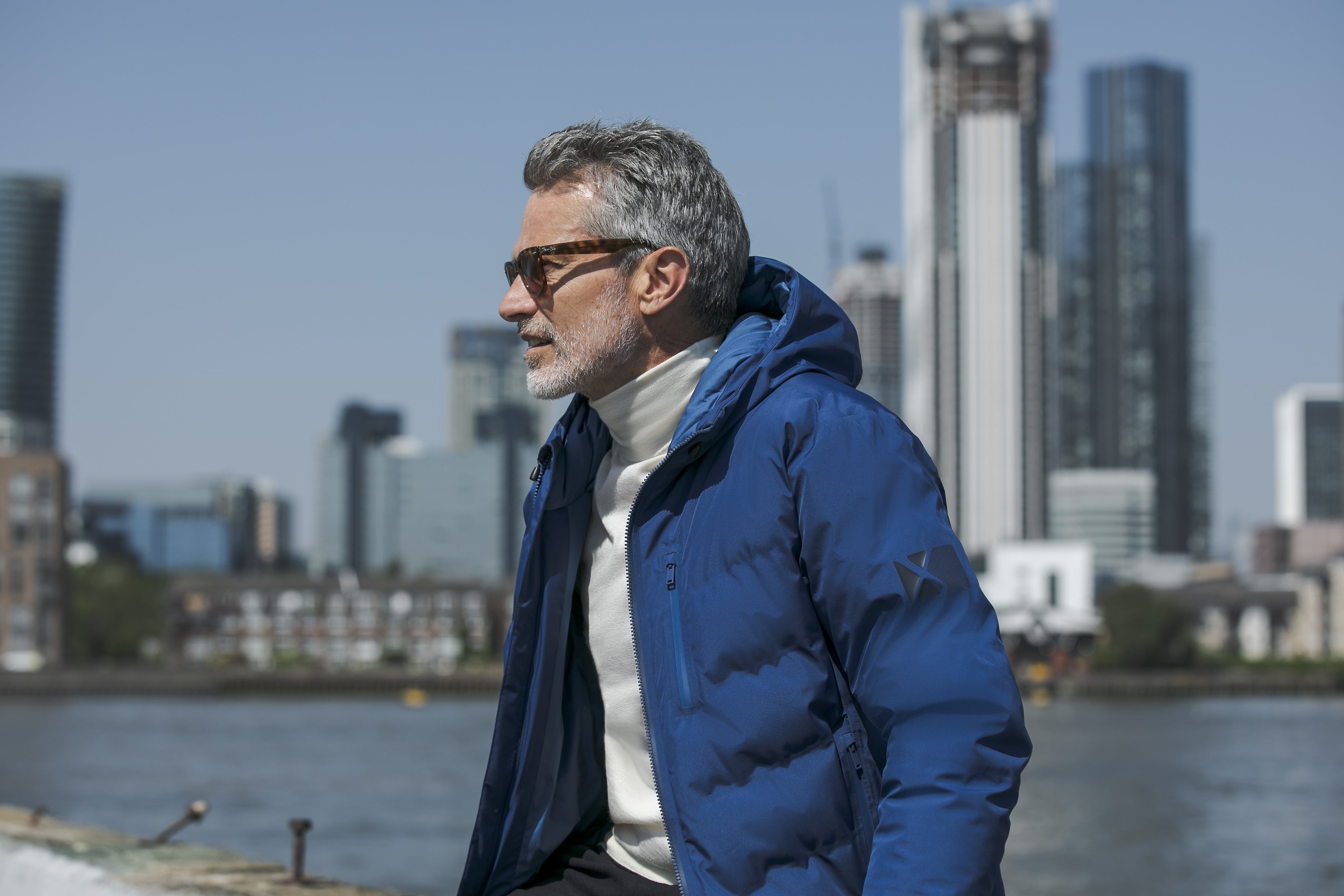 What makes the Odyssey stand out is its construction. Thanks to the Stealth welded seam technology, this jacket is built without a single stitch on the exterior. This not only enhances the aesthetics but also provides superior protection against the elements. »Since the beginning, we have actively sought positive progress in the clothing sector, aiming to enhance durability, minimize materials and chemical usage, and promote circularity. This accolade effectively acknowledges our dedication to creating performance designs that align with our sustainable duties.« explains Laura Shipperlee, Chief Technology Innovation Officer at Expio.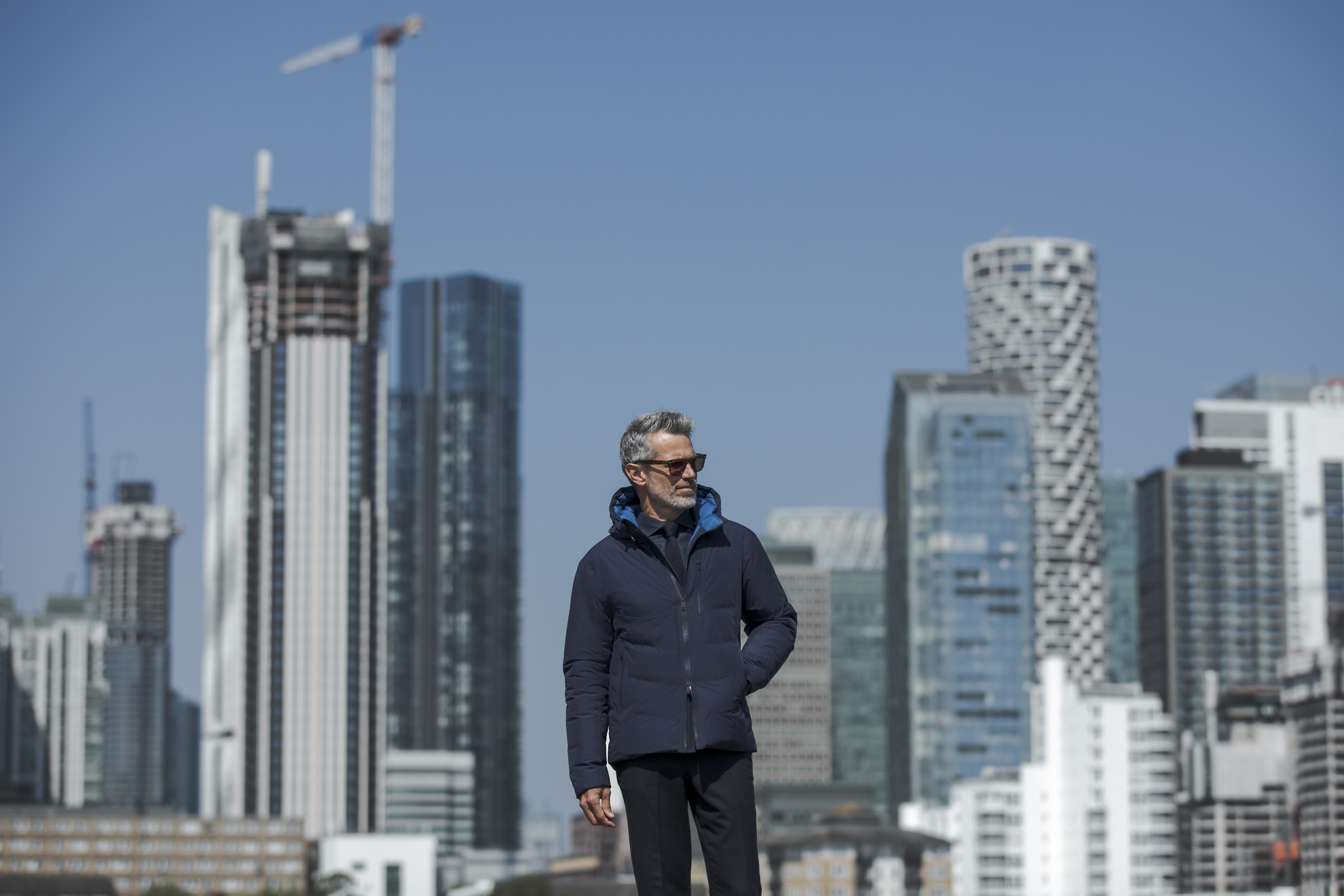 This positive progress that Expio was pursuing from the beginning, has manifested in fruitful partnerships that the brand was able to forge. The seams of the Odyssey jacket are not only waterproof but are also significantly stronger compared to traditional stitched seams. Plus, without needle airholes, the jacket reduces air loss, further enhancing its warmth and waterproofing. »We've embarked on an amazing journey by aligning our Stealth technology with Expio's dedication to sustainability,« says Sam Lai, Stealth Merchandising Manager. »Utilizing innovative biobased nylons with our welding processes has expanded our comprehension of future possibilities.«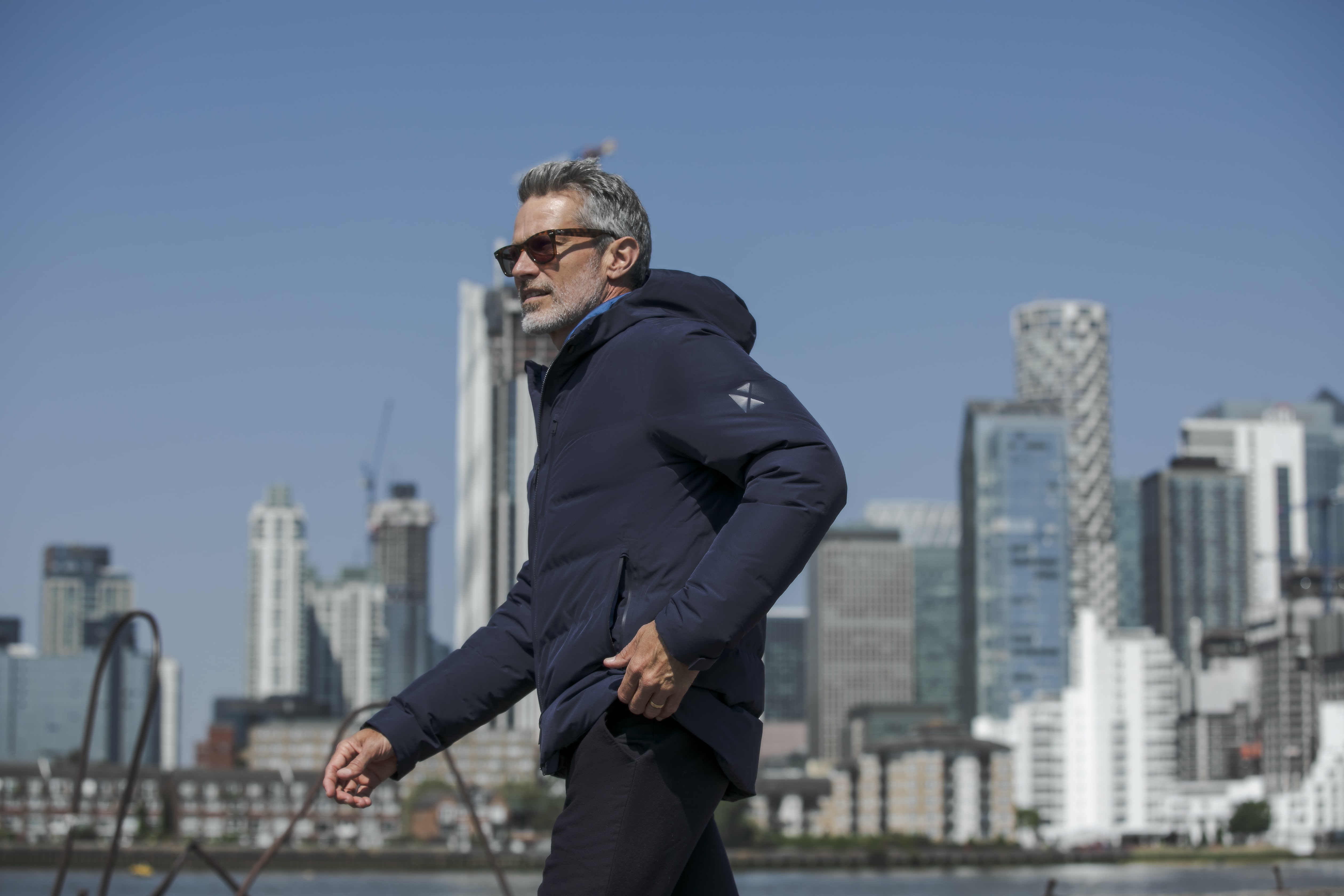 Fulgar's Evo bio-nylon, derived from castor beans, is the backbone of this innovative jacket. Skillfully woven and reinforced by Ideatex in Taiwan, this material not only exhibits top-notch performance but also reduces the ecological footprint compared to traditional petrochemical alternatives, highlighting Expio's commitment to sustainability.
The Odyssey also doesn't compromise when it comes to warmth. It boasts an 850-fill power from responsibly sourced, RDS-certified white goose down from Europe. This down's softness, lightweight, and ability to maintain loft and insulation ensure you stay warm even in the harshest conditions. 
With a 15-20,000 mm hydrostatic water rating and 20,000g/M² breathability MVTR, the Odyssey is built to endure Mother Nature's unpredictability. The waterproof chest pocket, hood, and hem adjusters further enhance its performance in wet conditions. YKK Double-Ended Water Guard Zips and SAB Rpet/Rubber Zip Pullers add to its robust build.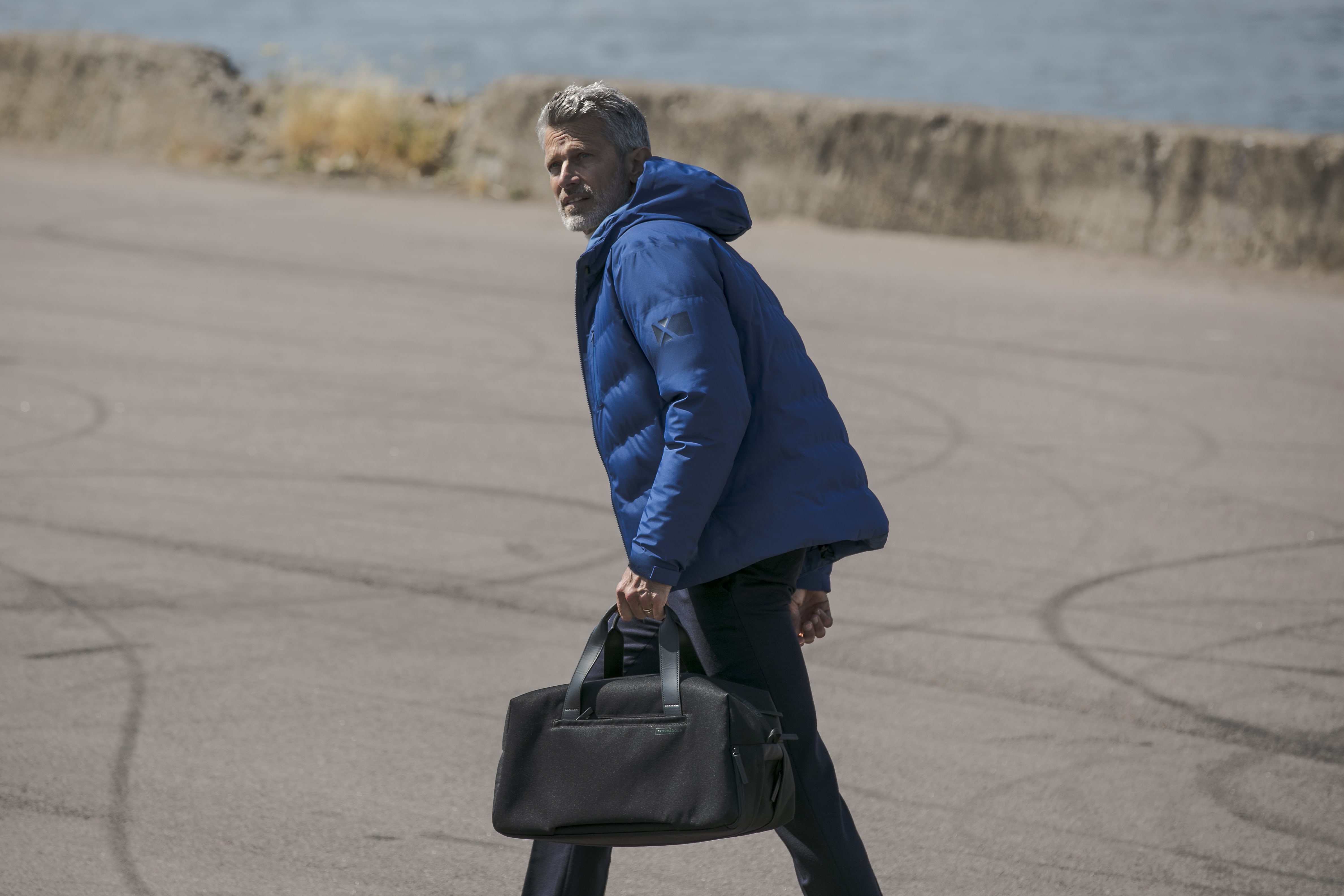 "This jacket is not only sophisticated in style but also in construction. The welded seam technology ensures a sleek design and also reduces air loss further enhancing warmth and waterproofing. Using eco-friendly materials, the Odyssey is a state-of-the-art lifestyle piece that knows how to perform."
ISPO Award Jury
Welded seams offer more warmth and performance than stitched alternatives

Made with Evo Bio Nylon (castor beans) 2-Layer

15-20,000mm hydrostatic water rating and 20,000g/M² breathability MVTR

850-fill power from RDS-certified goose-down

waterproof chest pocket, hood, and hem adjusters for wet conditions
Product Specs:
Men: S-XL

Colour: navy, cobalt blue

RRP: €850