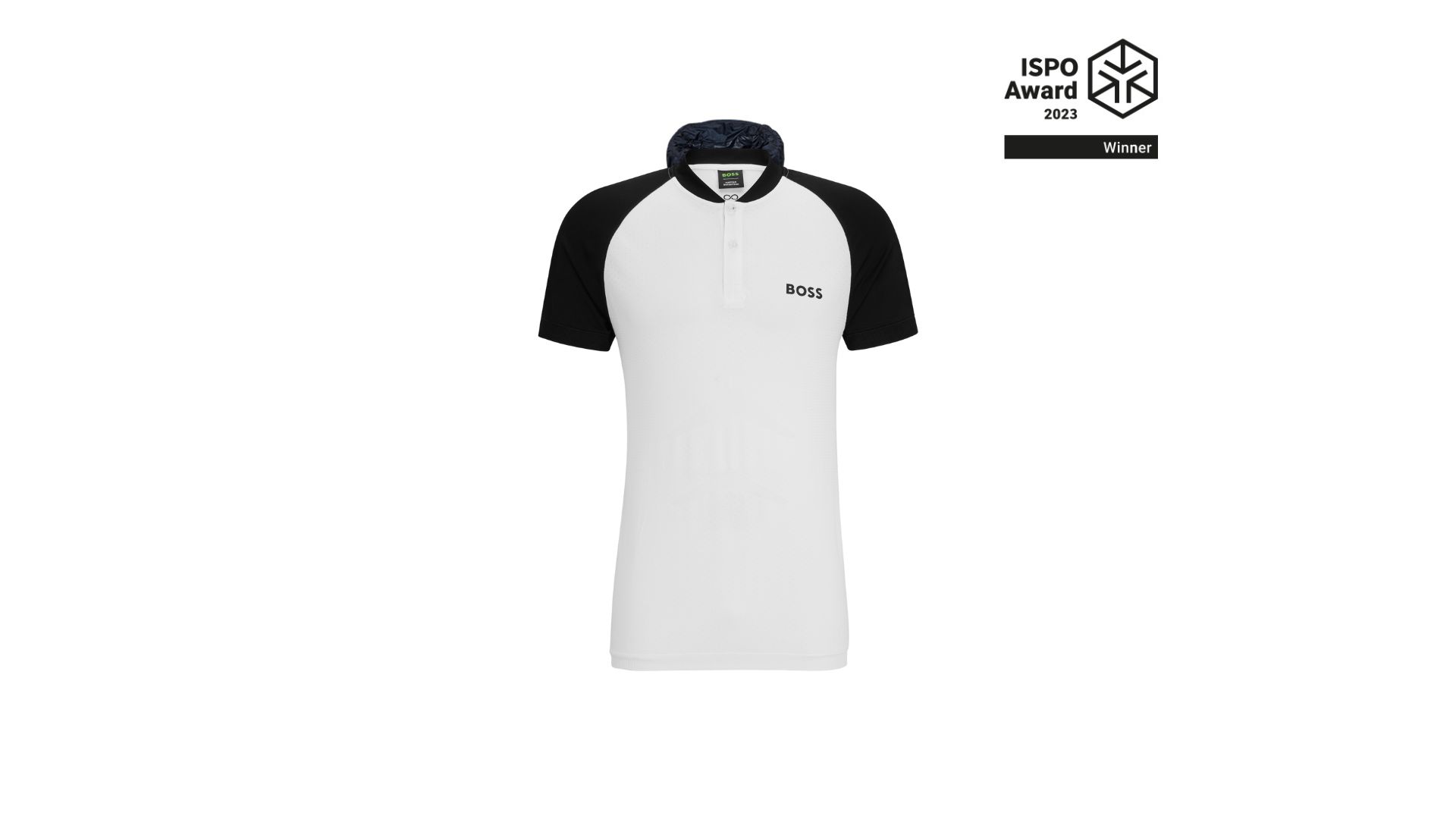 The concept behind the BOSS x HeiQ AeoniQ™  Polo Shirt is to address the challenges posed by synthetic fibers, which contribute significantly to microplastic pollution. With the global demand for textiles on the rise, this innovative polo shirt aims to limit and ultimately phase out polyester while maintaining performance functionalities for sports and lifestyle garments, all the while lowering environmental impact.
Marco Falcioni, SVP Creative Direction of HUGO BOSS, explains: "At HUGO BOSS, we continually review our strategic approach to materials to increase the proportion of more sustainable materials in our collections and drive positive change within the fashion industry. By opting for HeiQ AeoniQ™, we are consciously reducing the environmental footprint of our products, while maintaining the performance attributes associated with polyester and nylon fibers."
The manufacturing process of the Polo Shirt is designed to minimize waste generation throughout the supply chain. By valorizing cellulose waste streams instead of extracting and depleting resources, this shirt exemplifies a closed-loop approach to sustainability. The HeiQ AeoniQ™ yarn is produced in the HeiQ AeoniQ™ GmbH pilot plant in Austria, with the garment manufacturing taking place in Portugal at IMPETUS. This emphasizes HUGO BOSS's commitment to sustainability.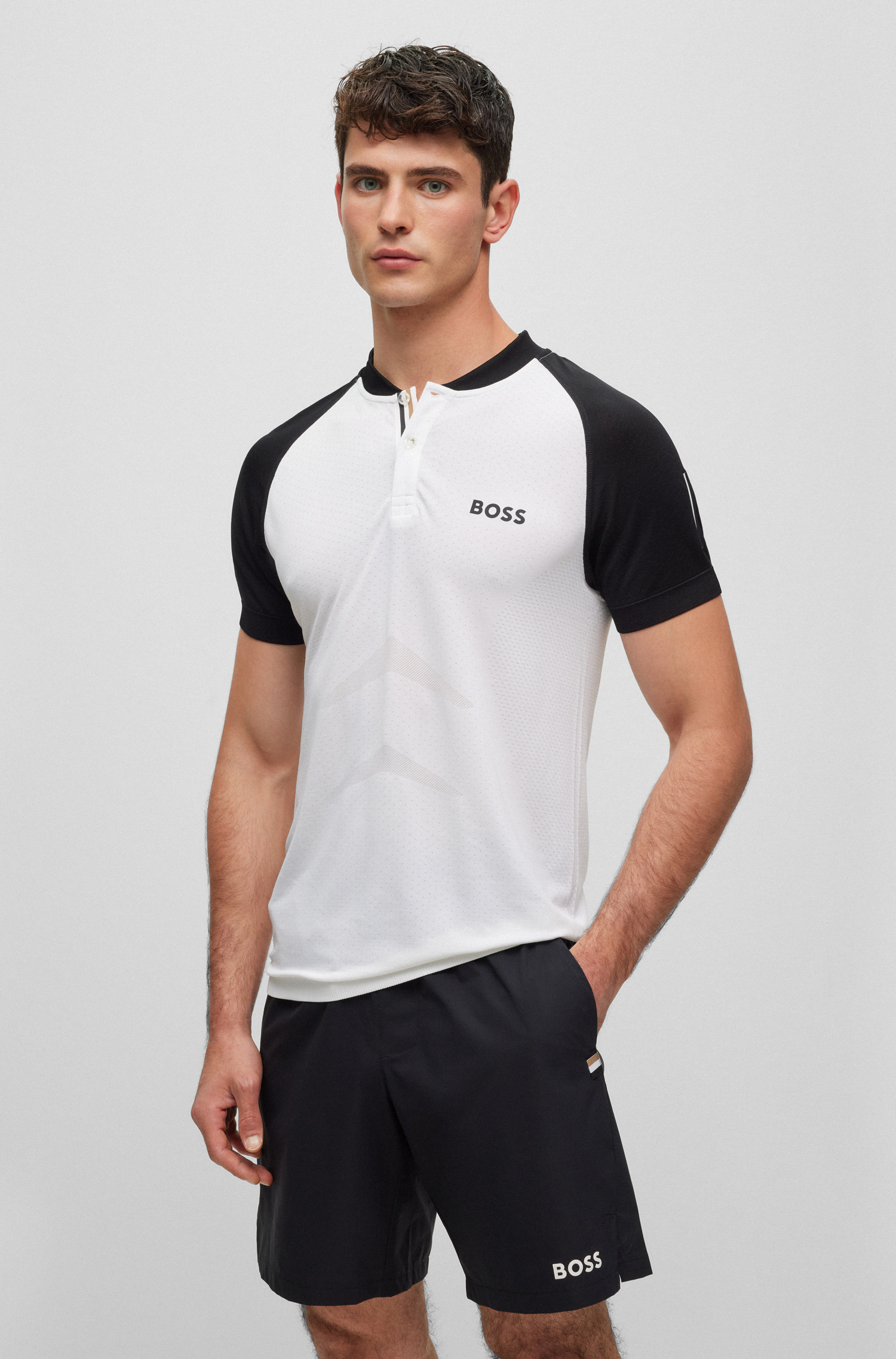 HeiQ AeoniQ™ is the world's first sustainable, circular, closed-loop cellulose yarn with exceptional tensile strength and abrasion resistance, rivaling conventional materials like polyester and nylon.
The new material boasts an array of functional aspects. It is highly breathable, biodegradable within 12 weeks at the end of its lifecycle, offers excellent abrasion resistance and has natural odor control properties. Moreover, this material contributes to the reduction of environmental pollution. 
By choosing HeiQ AeoniQ™, HUGO BOSS is taking an active step towards a smaller environmental footprint, as this yarn is derived from renewable cellulose instead of fossil fuels. The Life Cycle Assessment (LCA) data is available and has been testified by neutral third parties, ensuring the veracity of its sustainability claims.
In terms of design, haptic experience, and overall look and feel, this performance polo showcases a seamless knit structure that reduces cutting waste during production. The combination of various knit variations within one style supports the different sweat zones of the body, ensuring optimal comfort and performance. The soft and lightweight knit material, coupled with a nearly seamless finish, prevents chafing and guarantees exceptional comfort during movement. The polo shirt is designed for aware and modern sports enthusiasts and is suitable for various sports activities, leisure performance/athleisure, and lifestyle purposes.
"We are pleased to see that our efforts to consistently evolve and lead the way in our industry are being recognized by ISPO. In line with our bold mission statement, 'We Love Fashion, We Change Fashion`, and through our exciting partnership with HeiQ AeoniQ™, we have set the foundation for replacing polyester and nylon fibers with more sustainable, recyclable alternatives. This is one of our key milestones on the way to developing our circular business model." 
Daniel Grieder, CEO of HUGO BOSS
"It's encouraging to see that even the big players in the textile industry like HUGO BOSS are increasingly focusing on the issue of sustainability. The BOSS x HeiQ AeoniQ™ polo shirt sets new standards in the field of sustainable performance apparel."
Product specifications:
Style: Slim Fit 
Sizes: S, M, L, XL, XXL 
Color: Midnight Blue / White
RRP: €169.95 / 149.95
Target group: Aware and modern sports enthusiasts with an urban and healthy lifestyle. 
Intended Usage: Sports/Fitness, Athleisure, and Lifestyle 
Innovative material mix, 87% HeiQ AeoniQ™, 13% polyamide
Seamless design
European production
Usage of partially biodegradable material 
Breathable