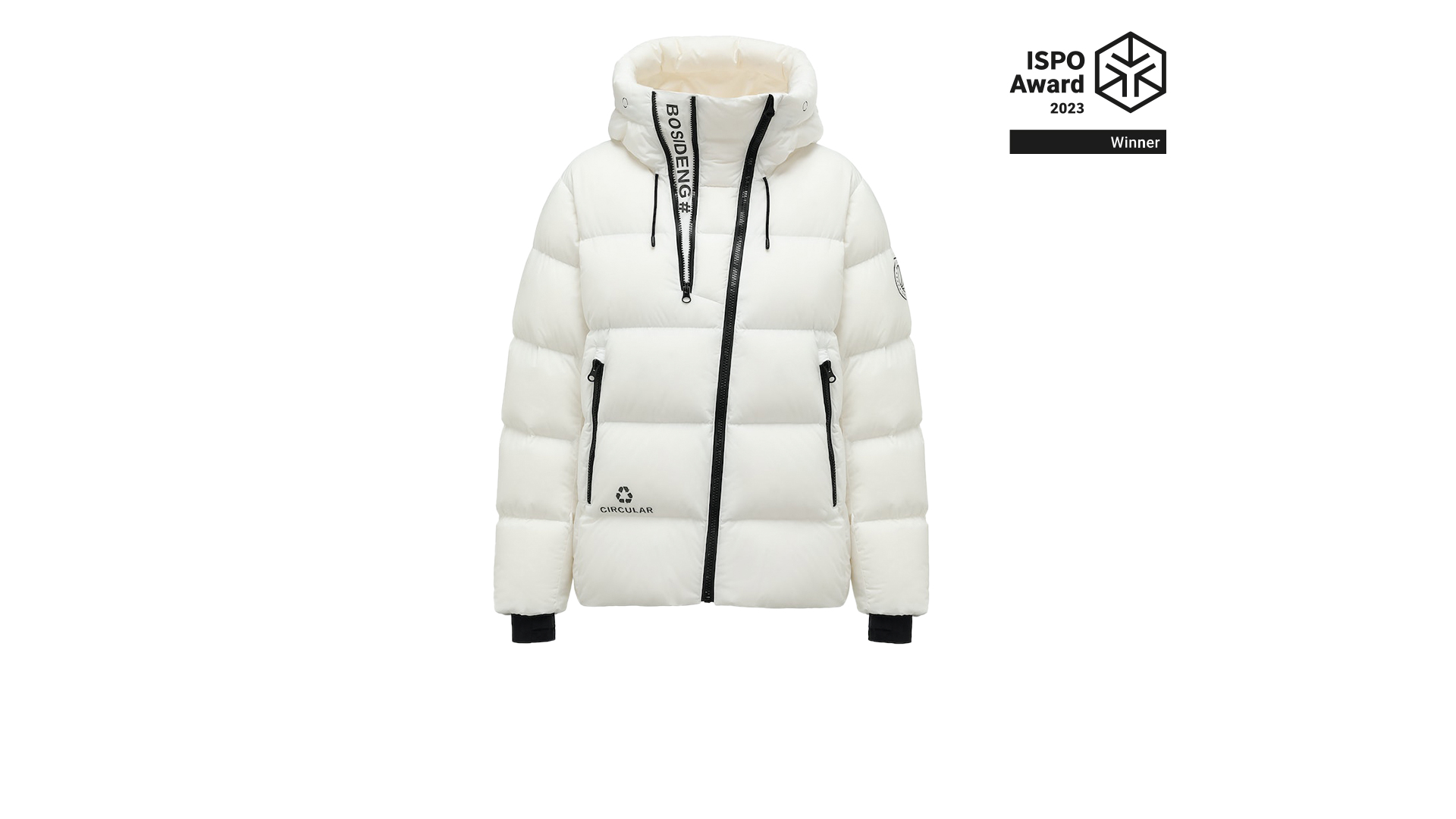 How will our clothing develop in the future? What are the needs of tomorrow's people in different regions of the world, how and what do they want to consume and how can our clothing contribute to making our lifestyles more sustainable? To better understand all this, Bosideng founded the Global Innovation Institute, which is dedicated to the development and design of innovative products. This is where Bosideng's first 100% recyclable jacket was created years ago. Bosideng continues to develop this knowledge and is now launching another innovation highlight: the Eco-Design Circular Lightweight Functional Down Puffer Jacket.
This PFC-free 3L jacket is made from a blend of synthetic mono-material and goose down filling. For the fabrics, Chinese down specialist Bosideng uses 100 percent bio-based PA510 nylon fabric for the outer shell and 100 percent recycled nylon for the lining. All of the jacket's ingredients are made from the same material.
The jacket is filled with traceable RDS (Responsible Down Standard) certified goose down. At the end of the use phase, the two types of material can be easily separated by a simple cut and processed as used nylon and used goose down. After separate sterilization, the next cycle begins. In this way, a closed material-to-material recycling loop is successfully completed.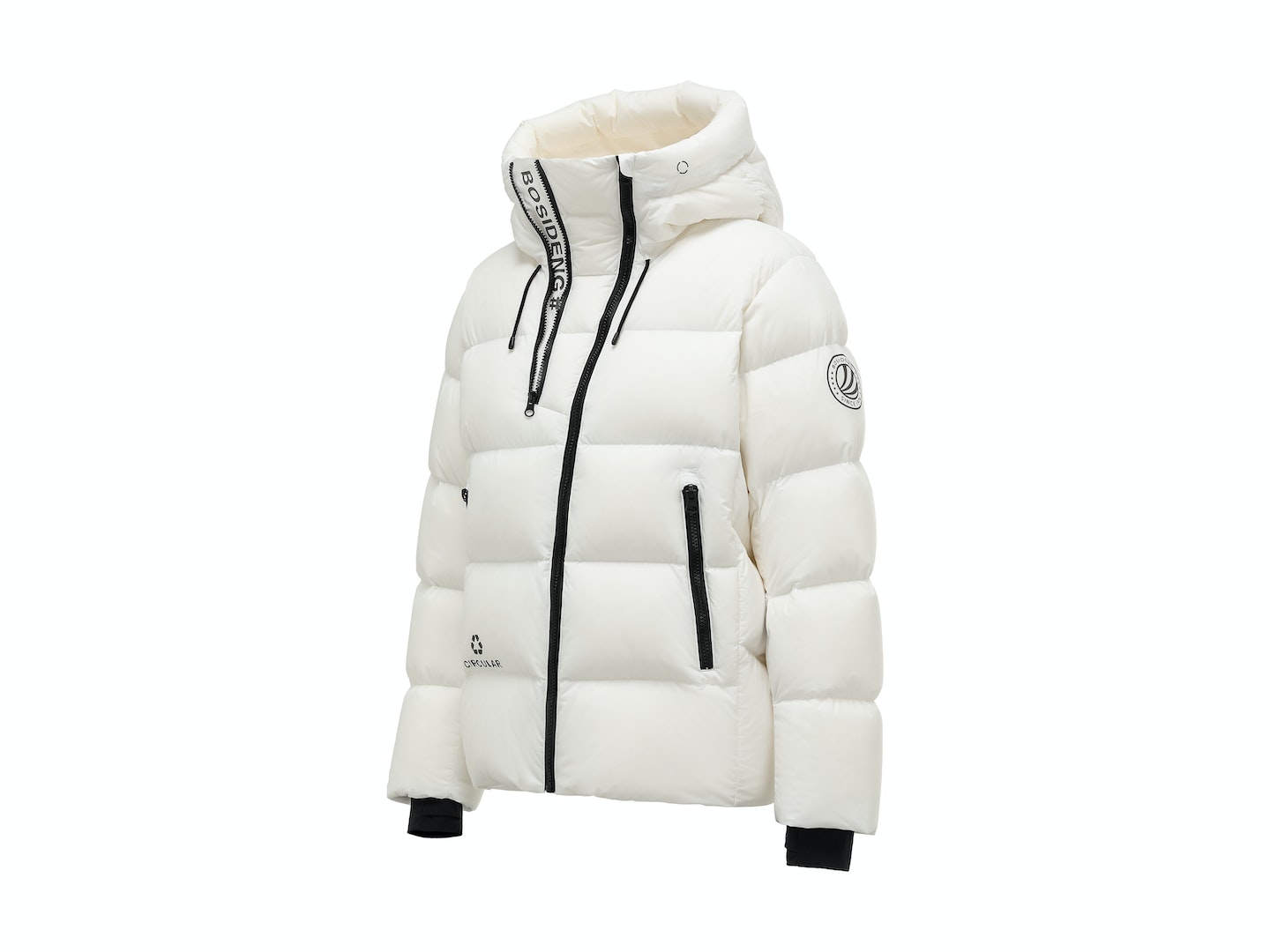 The use of a proprietary lightweight fabric and the high fill power of down give the jacket a cloud-like lightness while providing essential functions for urban outdoor leisure activities. The jacket is not only lightweight, but also waterproof, windproof, breathable and heat-regulating. 
With the development of this jacket, Bosideng is responding to the European Commission's Eco-design for Sustainable Products Regulation (ESPR), which calls on consumers and manufacturers to prioritize sustainability in product development and consumption. With this jacket, Bosideng wants to show that products made from mono-nylon material and recycled components still have enough high-performance functions and a stylish look. 
Bosideng is one of the leading down processing companies in China and has been investing in the development of innovative sustainable fabric and product solutions for many years.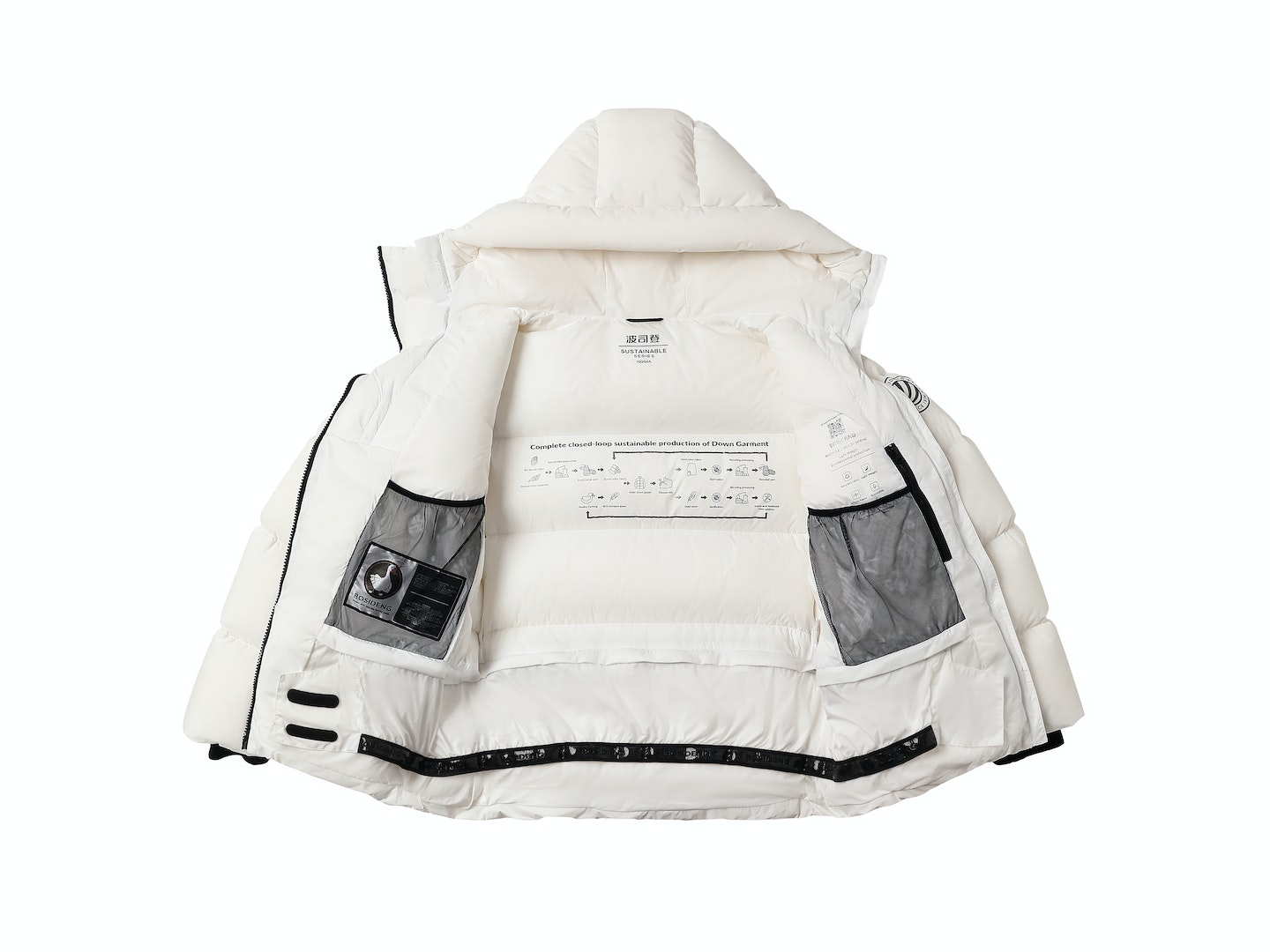 3L bio-based nylon shell fabric
Sustainable material combination
Easier to recycle
Modern, urban style
"In conceiving the Eco-Design Circular Lightweight Functional Down Puffer Jacket, our aim was to pioneer a sustainable paradigm shift in the fashion industry. We sought to create a versatile garment that not only meets the highest standards of comfort and urban style but also champions a circular economy by utilizing mono-material innovation and 100% recyclability. This ISPO Award-winning jacket reflects our steadfast dedication to pushing the boundaries of eco-friendly design while providing consumers with a compelling, stylish, and environmentally conscious choice."
Global Innovation Institute Team, Bosideng
"With this lightweight down jacket, Bosideng shows what is already possible today. A 3L jacket made from bio-based nylon, which is also recyclable, is a good step closer to the circular economy."
ISPO Award jury