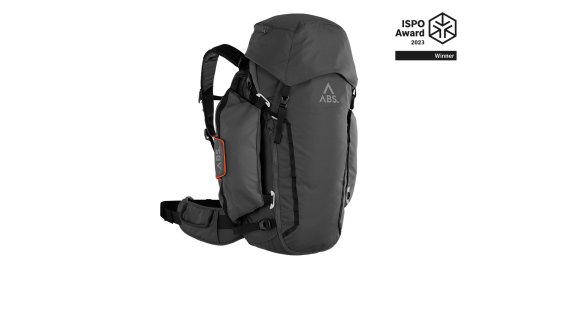 Avalanche backpacks are a natural for freeride skiing and snowboarding adventures in fresh powder. But they also serve rather special requirements as a piece of equipment, are expensive and, seen over the year, are only in use for a short period of time. ABS has therefore worked with Freeride World Tour winners, ABS team riders and mountain guides to develop a backpack that offers everything a mountaineer's heart desires. With its flexible options, this backpack can be used in all four seasons and for multiple sports. Mountain lovers can save money and resources by using one backpack for all their adventures, whereas before they needed two or three. In design, the backpack is a successful combination of retro elements and modern technology.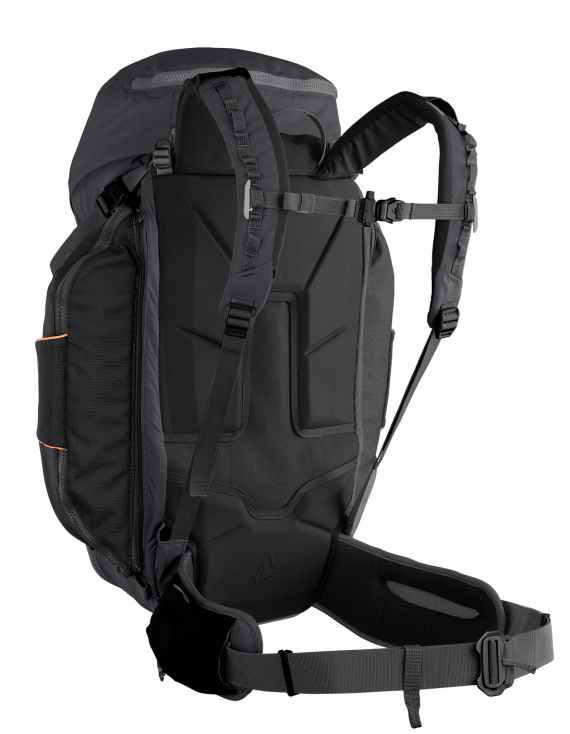 The focus of the backpack is a removable airbag system as well as additional weight reduction to ensure the greatest possible flexibility during a mountaineering or multi-day tour. The top-loader holds 32 and can be extended to up to 42 liters. Once you arrived at camp or a mountain hut, it can be quickly converted into a daypack or for summit ascents with as little weight as possible. As the icing on the cake, you can install or remove the avalanche system depending on snow conditions. The design follows function and safety isn't compromised by the removable system. The connection of the removable system plate is kept as close to the back as possible, also to allow good weight distribution. The twin airbag balloons on each side of the pack meanwhile do not take away storage volume and have the best position for quick inflation. A diagonal ski holder also makes sure that they do not interfere with the airbag when mounted. For storage, the pack features a removable 3-liter lid compartment and a separate compartment for a shovel and probe. A 3/4 zipper system allows for quick access. The A.ROUND also comes with a height-adjustable and removable chest strap as well as a side- and height-adjustable release to cater to the wearer's individual needs.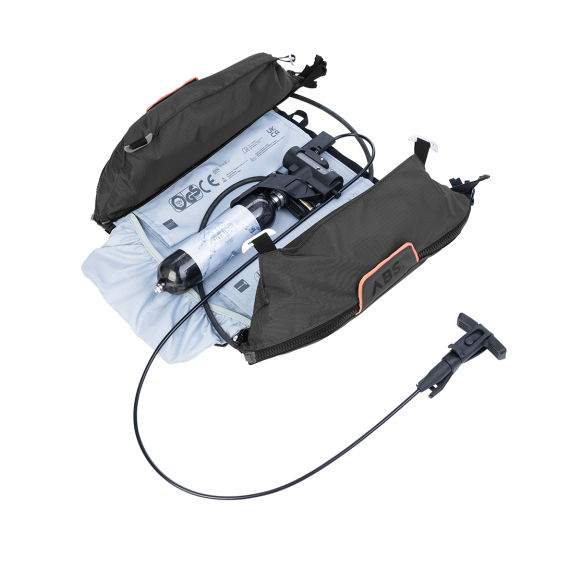 The flexibility of the ABS A.ROUND also makes it the ideal four-season backpack, as you can just leave the airbag system at home in summer and use it as a hiking pack. Increasingly demanded by customers, this versatility is great, as it means you don't have to buy three backpacks, no matter if you have only just started out following your passion for mountains or are eco-consciously motivated.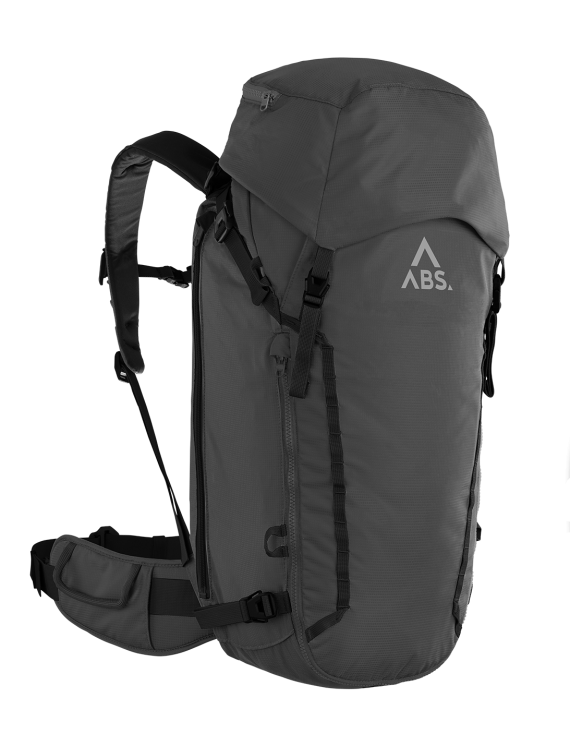 Since the A.ROUND is an avalanche backpack and thus, a very complex product, the development and conception were preceded by an extensive survey and benchmark analysis. It took over 1.5 years of market analysis, research, and a comprehensive survey of retailers, team riders, mountain guides, customers, and product managers alone. The special polish was given to the conceptual performance backpack by Leander Angerer with his internationally renowned design office Racing Atelier. The design is reminiscent of the vintage backpacks of the 50s and 60s but as soon as you remove the airbag system, it becomes a modern and slim mountaineering backpack.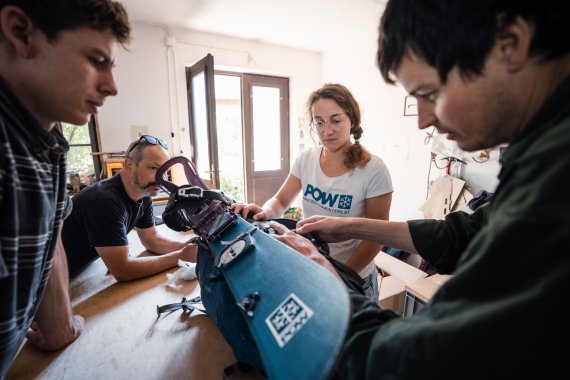 "After years of development, we have finally succeeded in producing an athlete-inspired, extremely flexible airbag backpack that can be used for all four seasons without compromise."
Juliane Fischer, ABS Product Designer
"The A.ROUND is, indeed, a well-rounded and adjustable avalanche backpack. Its removable airbag system and versatile design make it even more than just that: the pack is a great companion for longer tours as well as multiple mountain sports all year round. The fact that you won't need several backpacks anymore also saves resources as well as storage space and is a plus with consumers today."
ISPO Award Jury
Removable airbag system for added versatility

Clever construction: airbag balloons on the side do not take away storage volume

Easy entry: one backpack for multiple mountain sports

Release handle height and side adjustable 

Lightweight and water-repellent construction
Product Specs:
Colors: Dark Slate
Back length: 52 cm
Volume: 32 l - 42 l
Removable release system: Easy Tech (patented ABS Bowden cable system)
Material: abrasion-resistant, lightweight ripstop nylon
Weight: 2,760 g/1,260 g (with/without release system and airbags)
RRP: € 799 (without system € 279/system separately € 539)