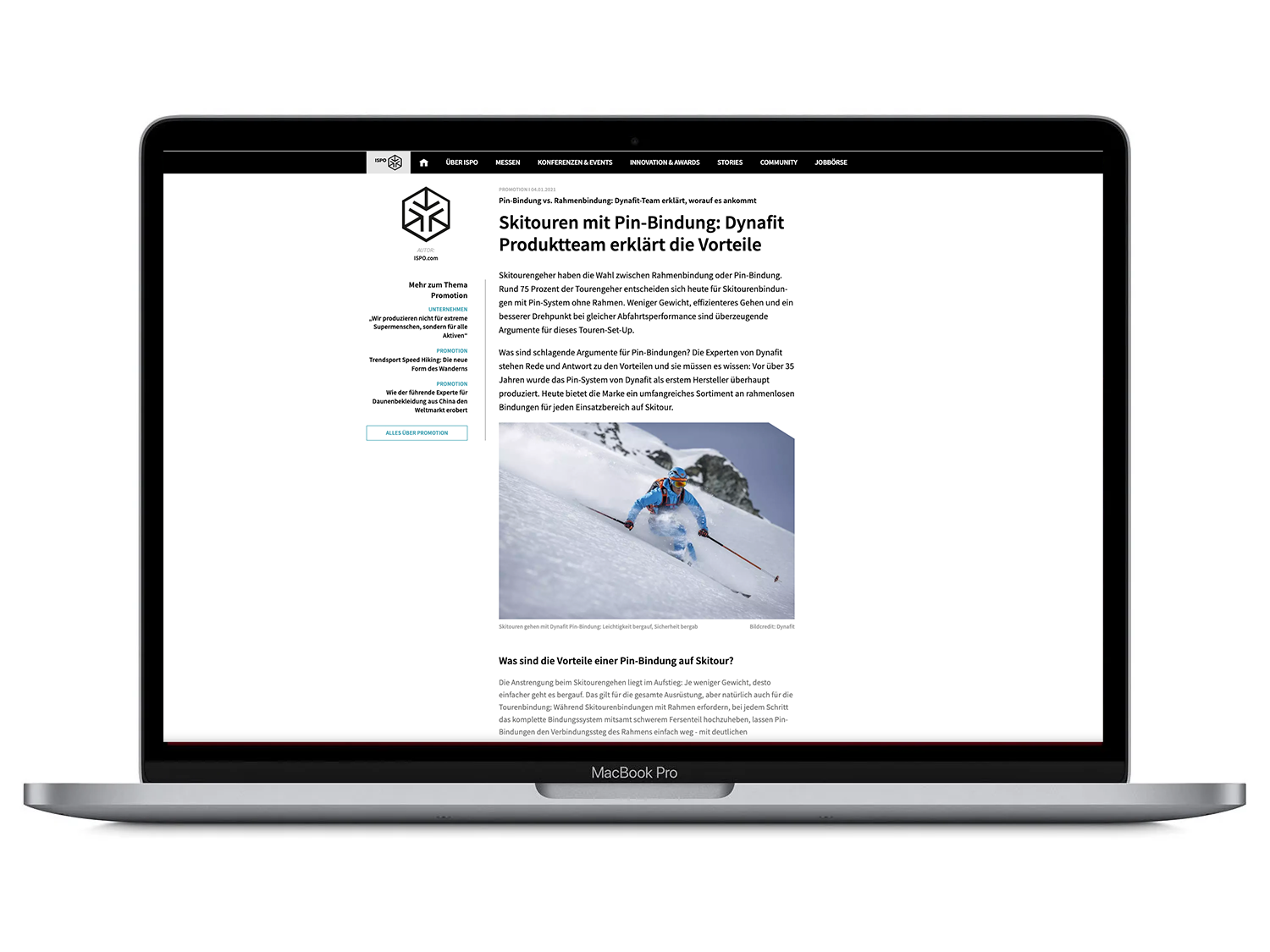 In an SEO-optimized article, we let the Dynafit product team have their say. In an authentic way, without seeming promotional, the Dynafit team explains the advantages of the new pin binding in an interview.
The article was placed on the home page of ISPO.com as a teaser and in the Dynafit Brand Channel. Furthermore, it was sent out in the B2C newsletter, Perspectives of Sports, as well as specifically distributed via Outbrain & Taboola in the D/A/CH region. In the article itself, call-to-action buttons were placed with a redirect to the store and the Dynafit podcast series.
High reach, dwell time and conversion rates prove beyond doubt that the article not only reached the right target group, but also touched the readers' hearts.
As the first and only megatrend-oriented sports and outdoor magazine, ISPO.com is the perfect platform for reaching ambitious consumers and industry professionals alike. With our native advertising offers, your brand reaches decision-makers, influencers, and buyers.
My name is Florian von Stuckrad and I am responsible for marketing ISPO.com. Contact me now so that we can find the optimal solution for you and your brand on ISPO.com.