How do you bring together the features of waterproofness, sustainability, and a classic urban style in one jacket? Italian brand Geox has risen to the challenge and found a surprisingly creative and simple solution with the Any Weather Condition Parka. Instead of using a single laminate, Geox separates the outer fabric from the waterproof membrane; instead of welding everything together, the pieces can simply be separated.
 Any Weather Condition is a new paradigm, and that's what Geox was all about when developing the new technology: making rainwear for the city that can be used every day and that combines sustainable and functional ideas. The first summer jacket is present in Geox summer collection 2022, with the Any Weather Condition Technology. Parka Geox now presents the first winter version, promptly winning an ISPO Award 2022 for it.
When you look at the parka, at first you don't even suspect that this could be a waterproof or functional jacket. The outer fabric is soft wool, the lining at the hem is lose and simply sewn. Exactly how any classic coat or short coat is constructed and produced. Only: instead of a classic coat lining, Geox has used a windproof, waterproof and breathable two-layer membrane with taped seams. Further breathability is provided by a special, patent-pending AIR ventilation in the back, with excess warm, humid air being channeled out through pinpoint holes in the back and a breathable panel in the shoulder area - an idea that not coincidentally recalls Geox's patented sole technology, with which the company conquered the market many years ago.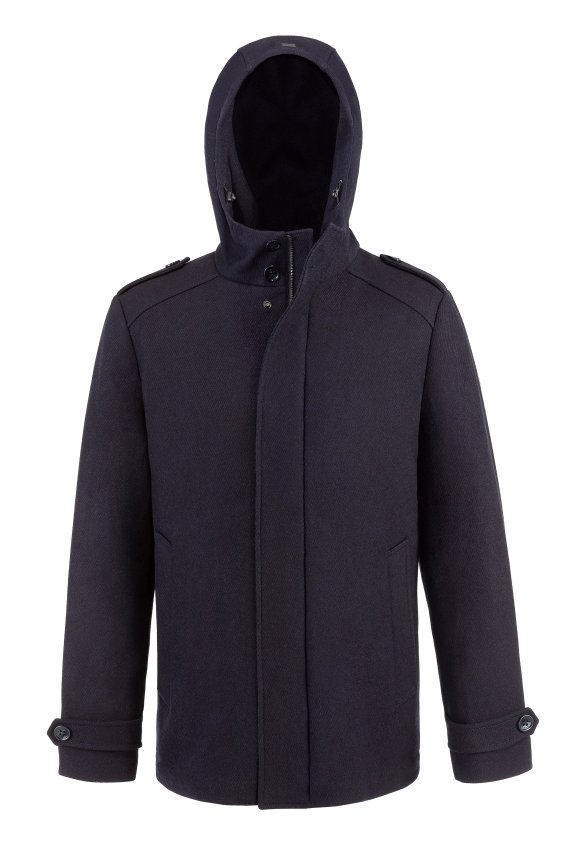 The loose processing of the membrane lining brings many advantages: Because the membrane is not laminated to the outer fabric, there are virtually no limits to design, and a wide variety of materials and constructions can be used. In this way, Geox succeeds in bringing waterproofness and breathability to garments that were previously unsuitable for bad weather due to their design or outer material.
The membrane sewn into the jacket like a lining, with its welded seams, is easy to detach from the outer layer, making Geox's Any Weather Condition jacket easier than other jackets in this category to disassemble back into its component parts at the end of its service life. This is a prerequisite for being able to recycle the outer fabric made of wool and the membrane at all.
"A waterproof, breathable jacket made of wool is a true innovation and a compelling evolution of the products known from Geox. "Any Weather Condition" is a new paradigm and brings together Italian style, function and sustainability. A true jacket for all weather conditions, you can leave the umbrella at home."
Robert Semmann, Jury Member ISPO Award 2022 and Collaborators Club
The PFC-free Geox membrane was manufactured in a non-toxic, eco-friendly production process in a certified factory, with the entire manufacturing process being 100 percent free of PFCs and solvents.
In addition, Geox uses a blend of pure wool and wool recycled from natural, regenerated fibers of the eucalyptus tree in the outer fabric. For added warmth, a padded, removable lining is made from a double layer of recycled padding and down.
Other features: instead of hangtags, Geox uses a QR code on the jacket, which reduces paper use and encourages engagement with the end consumer. The jacket comes in recycled and recyclable polybags.
"Technology at the service of people's well-being is part of Geox's DNA. Our researchers are constantly working to improve our patented innovations, which today also aim to protect the planet, as demonstrated by the Geox AWC parka, awarded by the Jury of the prestigious ISPO Award. This award fills us with pride and represents a further motivation to continue our efforts to make our brand ever more sustainable."
Mario Moretti Polegato, President of Geox
Combining classic style for every day with real function

patent-pending AIR ventilation in the back for more breathability

Simplicity of the solution, plenty of scope for design

Jacket can be disassembled for recycling

Focus on sustainability in materials and construction