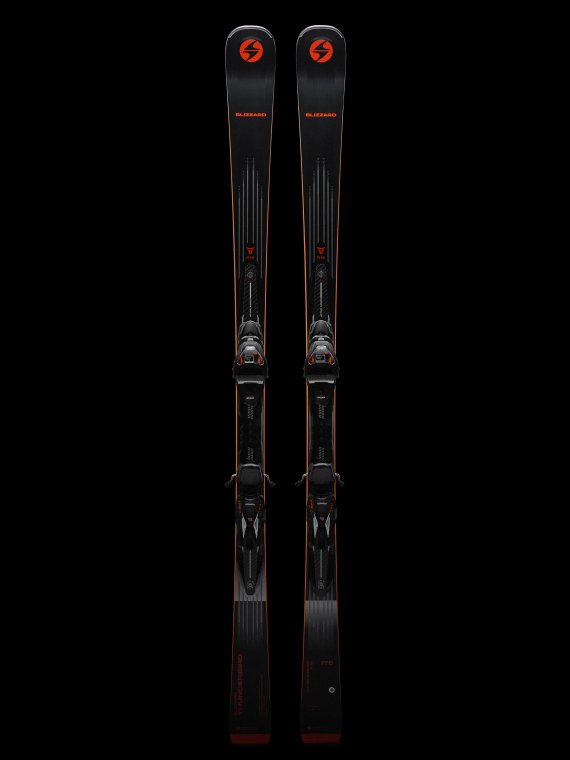 What makes the new Thunderbird so accessible, high performance and easy to handle is the perfectly balanced flex provided by its Trueblend Woodcore. Already engineered in the Blizzard all-mountain collection in Winter 2020, it has been further developed to match the demands of on-piste skiing. Two different types of wood (beech and poplar) are amalgamated into one single wood core. The different density stringers are carefully positioned according to quantity and length to create three different areas of density, and therefore control the flex precisely. "The Trueblend Piste Woodcore is designed with a harder flex zone in the centre that provides stability and edge grip, a medium flex zone to the front and behind the binding that provides control, and a softer flex zone in the tip and tail that provides easy turn initiation and rebound," continues Carlo Sammartini. "The Trueblend technology allows us to precisely control the flex throughout the whole length of the ski, in every size."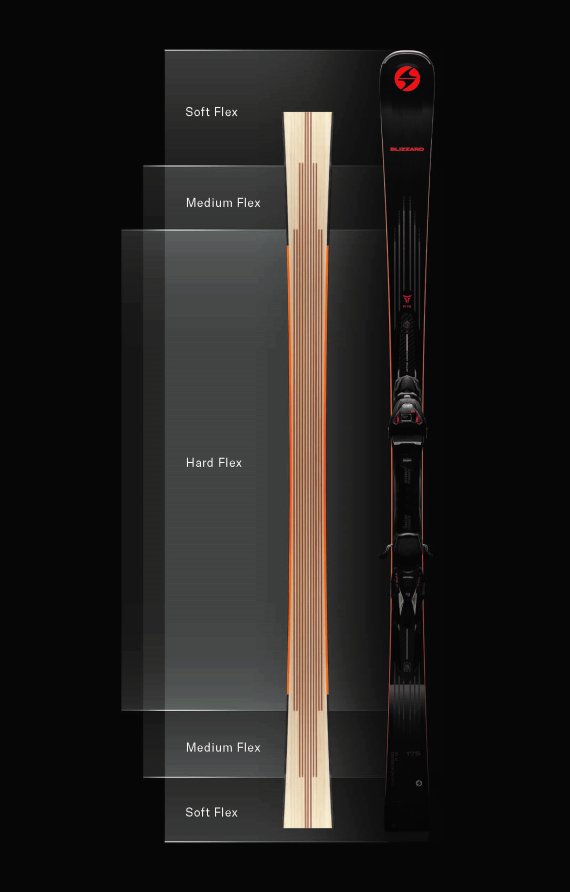 "When developing the Thunderbird," Carlo Sammartini explains, "efficiency in performance meant that we wanted to offer a superior skiing performance that required less effort. We knew from our Firebird racing ski that controlling chatter and rebound is the key to efficiency." The Active Carbon Armor is a vibration damping and rebound control system that is located under the binding. Inspired by the Carbon Armor from the Firebird collection, the carbon fibre plate has been transferred to the outside of the ski body, which allows it to flex freely. The Active Carbon Armor provides both vibration damping and enhanced rebound, and better acceleration without affecting the progressive flex of the ski. In this way, the ski is less demanding while still providing a very high level of performance.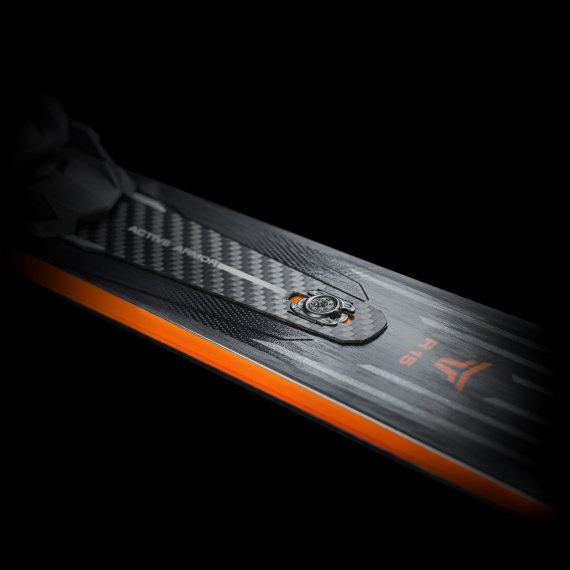 The new Duramax titanal construction is designed to provide maximum durability and increased performance with a unique, high-value look. The top titanal layer is extended to the very edge of the ski and placed directly under the topsheet, which is then ground back by 3 mm to expose it. The titanal directly absorbs any impact that occurs along the topsheet, reducing scratches and eliminating chips.