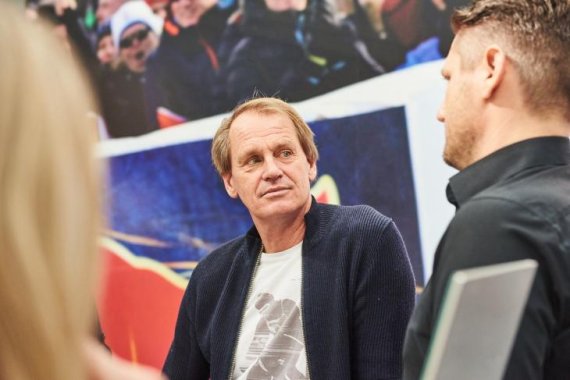 Since 1979, Markus Wasmeier has been a partner of Uvex. "I don't think I was always straightforward," he says. But they remained as partners, which is why, at ISPO Munich 2018, the company is honoring Wasmeier for the longstanding cooperation, together with the Austrian Nicole Hosp, the one-time overall World Cup winner and three-time World Champion, with the "Proud People Award 2018". A classic event, therefore, to nod a few times in a friendly way, have photos taken, sign autographs – and all is well.
Then Nicole Hosp mentioned Innsbruck's 2017 referendum vote against an Olympic bid. And Wasmeier, who still lives for winter sports even long after his active career, got going. "The reason why the Olympic Games are no longer accepted by people is not to do with the event, but the organization behind it. Humility and modesty would be good for the IOC – especially President Thomas Bach. He has a close friendship with Vladimir Putin, he partied in the evenings in Sochi – and alongside this, the military marched to invade Crimea."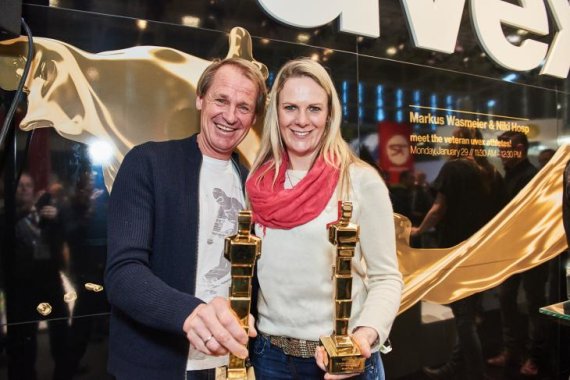 Wasmeier made it clear that he continues to believe in the concept of the Olympic Games – but not in the form in which they are currently organized and arranged by the IOC: "If you are on such a high horse, then people close themselves off to you. The IOC must understand that it needs to come down to the people – and above all to also take the athletes seriously. In the athletes, the fire still burns, every sportsperson would like to be there at the Olympics."
With ISPO.com Wasmeier then spoke further about the role of sport in society and the situation for sports policy.
Mr. Wasmeier, this now was not the classic sponsorship event. It is clear: You are still burning with passion when it comes to sport, on a very large scale.
Markus Wasmeier: Absolutely! Winter Sports has accompanied me since the third or fourth year of my life. I grew up in it and experienced so much that is positive and beautiful, winter sports is one big family. Yes, and when you compare it to the upcoming Olympic Games, then it is shocking, how the IOC has taken a brilliant event and broken it. It is my desire that the IOC gets closer to the athletes and the people again, that the gap between the people and the association is reduced again.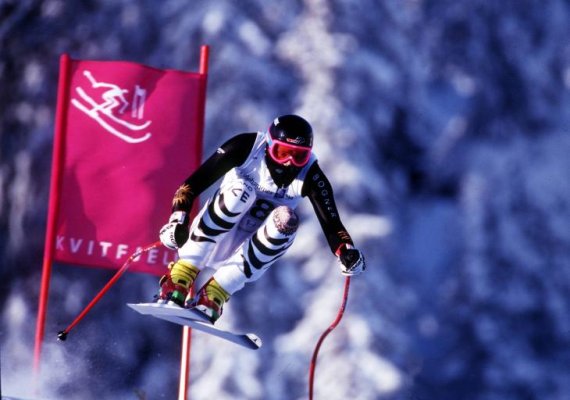 Many people, as shown most recently through the people of Innsbruck rejecting the bid for the Winter Olympics, have a lot of mistrust towards the large sports associations. Such as, for example, FIFA, or even the IOC. How can these organizations win the people back?
With gratitude and modesty! How should people accept the Olympic Games if the snooty IOC comes in with all guns blazing beforehand already and expects everyone to say: Great, this is what we want. Eyes remain closed to the people who could also give everything to the Olympic Games. Young people are inspired and volunteers are animated by the games. Yes, of course money is also an issue – but let's think about it: If the Olympic Games help to get children and thereby the generations after us to get enthusiastic about sport, then we are engaging in enormous health promotion – and thereby also save a lot of money.
Through this, things come full circle again with events such as ISPO Munich, the company at the trade fair and their deeper purpose: Getting people enthusiastic about sport and therefore healthier and perhaps also happier in life. What can you personally do to ensure this?
The most important thing is: Exemplify everything! Passion must come from within yourself, no-one can dictate it to you. If you, yourself are not enthusiastic about something, then you cannot get others enthusiastic about it either. Especially for and with children. If you say to them: Go out and play - but then you, yourself, keep lying on the couch - then that isn't going to work. You must impart real values and sport is almost made for this.