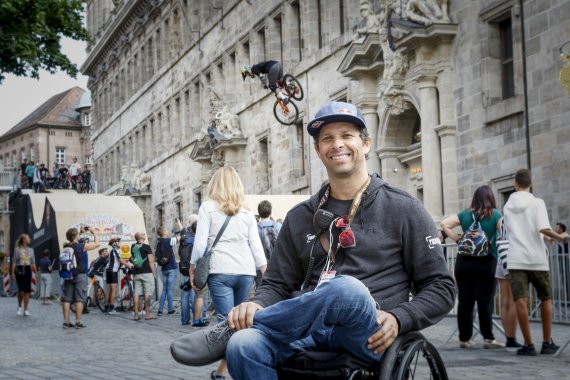 It was the culmination of a brilliant comeback: In early March 2020 Emil Johansson won the Crankworx Rotorua, part of the Crankworx Freestyle bike event series, with one of the best slopestyle runs ever. In the previous two years, the 2017 FMB Tour World Champion had not been able to compete in the prestigious competition in New Zealand: Mysterious back pain had tormented him to such an extent that at only 18 years of age he was already facing the end of his career.
The man to whom Johansson owes his return to the slopestyle throne is Tarek Rasouli. His agency Rasoulution celebrates its 15th anniversary this year, manages the Swede as well as other world stars of the mountain bike scene, including Danny MacAskill (GBR), Fabio Wibmer (AUT) and Thomas Genon (BEL).
Rasouli looks back on his very own rebirth: The now 45-year-old Munich native was one of the best BMX and mountain bike pros worldwide in the 1990s. As a member of the legendary 'Frorider' and with segments in the famous Kranked movie series, he drove the development of freeriding forward - until a mountain bike accident in British Columbia in 2002 suddenly stopped him.
Tarek Rasouli will be telling his inspiring story as Table Captain at the ISPO Re.Start Days on June 30th from 12:00 - 12:30 pm and you can discuss with him in person. Click here for the full schedule of the ISPO Re.Start Days.
"The first minutes after the crash were extreme," Rasouli remembers today. "I had no feeling in my legs. I knew right away that something went really wrong." Despite the diagnosis of paraplegia, he was soon able to move forward again. "Professionally, however, it was unclear at first how things would go on," he says. "That was a big challenge: I was an athlete, didn't know anything at first."
Rasouli benefited from his deep roots in the bicycle scene. Not only did he draw strength from his passion, but he was also able to use the appropriate network. A short time later, the knot burst when the mountain bike magazine BIKE offered him to edit their freeride pages. In addition, he organized film premieres and finally came up with the idea of initiating an event himself with the Canadian freerider Cory Moore: The Ride To The Lake 2004, an in-city-slopestyle event in Meersburg.
Spurred on by this success, the planning and execution of the first Red Bull District Ride followed in 2005, in the middle of Nuremberg's Old Town - the impulse to found Rasoulution together with Anne Baltes. "This development was a natural flow", he looks back today. "I did not follow any plan. One thing led to another."
In addition to the event sector, he built up a second main pillar for himself, PR & Communication. In addition, he was responsible for athlete management, initially for the Norwegian mountain bikers Trond Hansen and Niels Windfeldt. "This was born out of passion, without knowing whether this would help us in our business", says Rasouli about this today so important business branch of his agency.
He had remembered that the media and sponsorship work had taken a lot of time away from him as an athlete. So he wanted to take over the work behind the scenes from the athletes. Andreu and Luis Lacondeguy from Spain and the Swede Martin Söderström were the next athletes he took under his wing. In 2009, Danny MacAskill followed, who still today causes a severe social media earthquake with every YouTube release, similar to the Austrian Fabio Wibmer, whom Rasouli has been managing since 2015.
He also discovered Emil Johansson at an early age: The young Swede joined Rasoulution at the end of 2016 - shortly before he became world champion of the FMB Tour in 2017 in a grandiose year.
Rasouli experienced his second restart - this time on a purely business level - after the financial crisis in 2008, the same year he had organised the "Qashqai Challenge" for the second time, an urban freeride mountain bike series in Milan, Madrid, Munich, Paris and London.
After the crash the sponsors started to save money, Rasouli had to lay off employees. He converted the GbR into a GmbH, brought his sister Nathalie on board after the departure of Anne Baltes, and broadened the agency's scope to reduce its dependence on individual companies. Thus, areas such as brand consulting, content production and social media management were added. A confirmation of this approach followed in 2013, when the US sports channel ESPN commissioned the agency to implement the slopestyle contest of the X-Games Munich.
Today Rasoulution is firmly established. "Our expertise in the bicycle sector is in demand," is how Tarek Rasouli explains this success. "In addition, we have a global network and the great experience of our employees."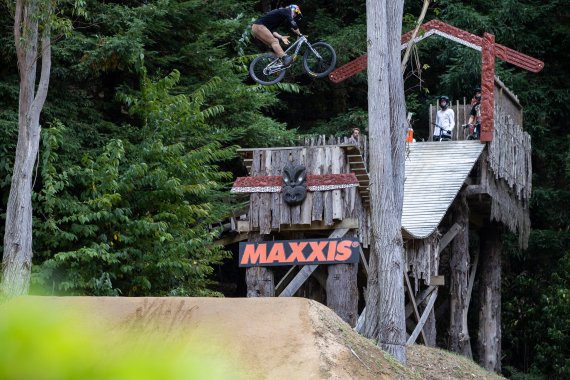 The team survived the most recent cut in the agency's history, the Corona shutdown, in relatively good health - even though projects were cancelled as early as February because customers were experiencing sales problems. Events like the Red Bull District Ride in Nuremberg or the GlemmRide in Saalbach were cancelled. For a pure event agency it would have been a catastrophe. For Rasouli, diversification paid off - and thanks to his life experience, he was able to handle the situation well.
"We have thought very carefully about the next steps," he says. "In some cases we have announced short-time work, but we have pushed our issues further and stepped up the pace in some areas." Successful and creative examples of this approach to lockdown are Fabio Wibmer's video home office, which has been viewed almost eight million times to date, or "The Legend of Tommy G." by Thomas Genon.
The outlook for the future is also positive, not least thanks to the current Booms in the bicycle worldSome of our projects have been postponed to the second half of the year. A lot is happening."
Back to Emil Johansson. At the end of 2017, Johansson reported to Tarek Rasouli that he was feeling bad. "The Swedish doctors wanted to operate on his back," Rasouli recalls. "I said wait. "I said, 'Wait a minute, there's no operation for a while." He brought the then 18-year-old Swede to Munich and sent him to Lorenz Westner from Puch Sports School, with whom he himself has worked for a long time. "It was very happy that we had this connection," said Rasouli.
Further examinations by Munich doctors revealed that Johansson suffered from an overlong spine, but also from the Epstein-Barr virus and the autoimmune disease Hashimoto. With physiotherapy and medication, his immune system was gradually stabilized from summer 2018 onwards.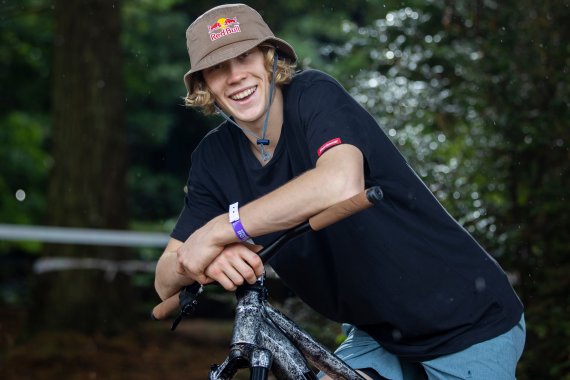 In the same year he started again at the Red Bull Joyride in Whistler - and finished fourth. At the Crankworx Rotorua 2019 he retired after a relapse, but three months later at the Crankworx Innsbruck 2019 Johansson was back in full force with second place. His comeback was finally completed with victories at the Crankworx events in Whistler 2019 and Rotorua 2020.
"I accompanied Emil to many doctor's appointments and advised him. I was able to take away a lot of scepticism and fear of the treatments", Rasouli is still happy today. "It is very special for me that this story ended so well." Emil Johansson, for his part, is eternally grateful to Rasouli for his support, which went far beyond pure athlete management: "You can rely on Tarek 120%. I don't know where I would be today if he hadn't told me to come to Munich because of my injury. I cannot thank him enough for his support."

Tarek Rasouli will be telling his inspiring story as Table Captain at the ISPO Re.Start Days on June 30th from 12:00 - 12:30 pm and you can discuss with him in person. Click here for the full schedule of the ISPO Re.Start Days.