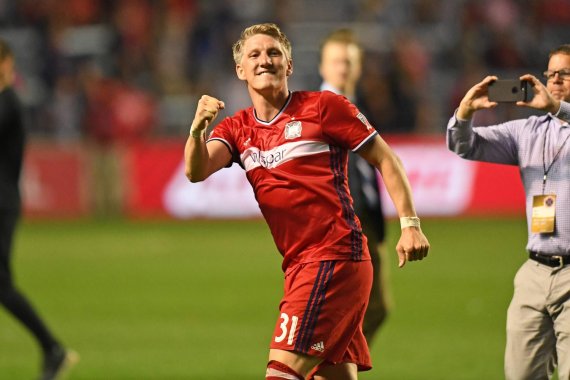 The brand value, which is represented by the study with a numerical value of up to 100, is composed of the four individual values play style, personality, archetype and celebrity. Schweinsteiger has a total score of 90 and places Philipp Lahm (brand value 85), who has since retired, in second place.
Last year's winner Boateng slipped to fourth place after a season with many injury problems and 78 points (previous year: 91 points).
Leon Goretzka is rising star of the year
Most improved player of the year is Leon Goretzka, who scored 59 points to 14 points more than last year and ranks 13th in the ranking.
For the Soccer Star Check, Jung von Matt/sport surveyed 1195 football fans via the Facebook page "Bundesliga". 
The study focused on younger fans: a total of 70 percent of those voting were 14 to 26 years old. Only 13 percent of those surveyed were older than 40.