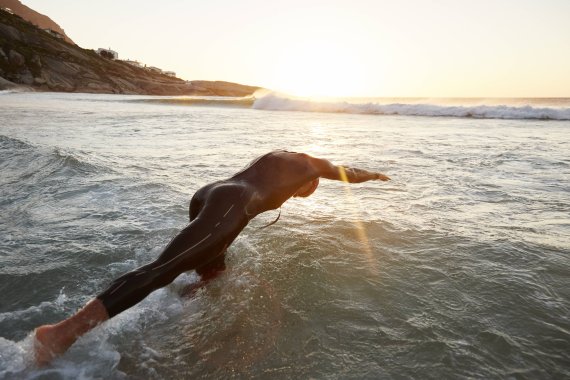 In 2018, the sport of triathlon is also gaining in importance from a sponsor's point of view, as the current sponsor trend analysis by the market research company Nielsen Sports shows. Nielsen surveyed 264 decision-makers from companies offering and requesting sponsorship. And they chose triathlon as one of the top six "most important sports from a sponsor's point of view.
Only the team sports of soccer, basketball, handball and ice hockey, as well as running, placed ahead of triathlon. According to the decision-makers, the triad of swimming, cycling and running is likely to gain even more importance this year. Because in the outlook category, triathlon is in fourth place in the Nielsen Sports ranking, two places better than last year.
"The results of the sponsorship trend now sustainably prove that triathlon is steadily gaining in attractiveness for sponsors and that the forecasts of previous years have come true," says Matthias Zöll, Managing Director of the German Triathlon Union (DTU). "The reasons can be found in the unbroken popularity by the athletes and in the attractive competitions of our organizers, which offer an excellent platform for sponsors."
Interest in triathlon is growing not only among sponsors - but also among athletes themselves. More and more people are pursuing the sport. Last year, the DTU again announced rising membership numbers, now approaching the 60,000 mark. Triathlon is thus one of the fastest growing Olympic summer sports.