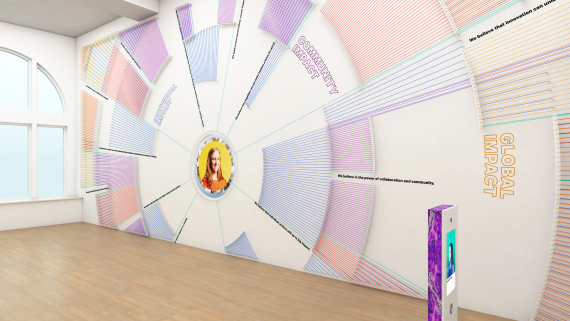 Times have changed, in today's market the consumer is in control and expects their brands to pursue a strong sustainable ethos in conserving energy and resources. The interest from consumers is palpable, with Fashion for Good opening a brand new Fashion for Good Experience in Amsterdam.
The exhibition is an innovative, interactive technology-driven museum focusing on sustainable and circular fashion innovation. The museum aims to change the hearts and minds of visitors by helping them discover the stories behind their clothes, learn how they can take action and explore how they can have an impact on both an industry and international level. Through a personalized journey towards transformation, visitors will learn about the history of good fashion, discover more sustainable products and explore future fashion innovations.
Through a series of interactive exhibits and activations, visitors can discover 50+ innovations on the verge of disrupting the fashion industry. At the center of the Experience is a digitally enabled Good Fashion Journey, through which they can discover and commit to ways to make a difference. At the end, visitors can take home their own personalized Good Fashion Action Plan, a digital guide filled with inspiring tips, as well as ways to implement them into their daily lives.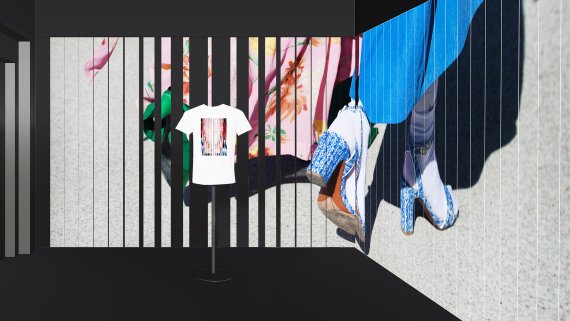 The museum will also showcase concepts that push the boundaries of good fashion through The Good Shop, which features a carefully curated collection built around an inspiring theme that will change every three months. The first collection is themed "Splash: Rethinking the Role of Water in Fashion" and features innovative pieces from adidas x Parley, Kings of Indigo, ECOALF, Insane in the Rain, Karün and Miss Bay.
Located in the heart of Amsterdam, this unique space will combine storytelling and interactive learning with world-class programming, with the ultimate aim to make all fashion good. Fashion for Good believes that changing the fashion industry is only possible when both the industry and consumers change. That is why the Experience showcases both sides of the story, looking at innovations within the industry on a supply chain and product level, while empowering visitors with a new outlook on fashion and providing them with tangible actions they can take. Questions asked and answered include: How is biodegradable glitter made? Can a dress be made from mushroom roots? How can blockchain technology make the garment production process more transparent?
Like the fashion industry, Fashion for Good is on its own sustainability journey and has made every decision fitting out the space with sustainability in mind. Everything on display has been thoroughly assessed against Fashion for Good's sustainability criteria, and the organization sought materials that are cleaner and safer than conventional alternatives and designed for more than one use.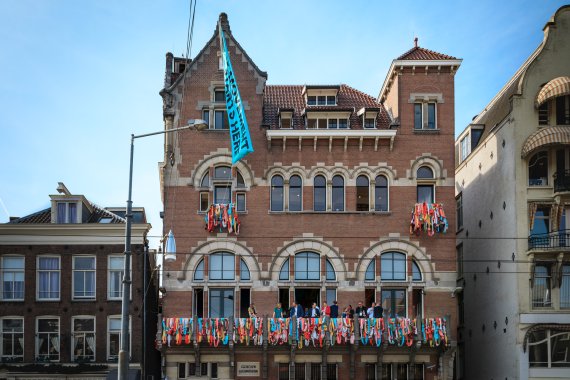 The Fashion for Good Experience is supported by founding partner C&A Foundation and corporate partners adidas, C&A and PVH Corp. The museum was developed in collaboration with Local Projects, a New York-based experience design studio known for its creative use of technology to create immersive spaces like the National September 11 Memorial & Museum and Cooper Hewitt Smithsonian Design Museum.
The Fashion for Good Experience, at Rokin 102, will open on the 5th of October. The Experience will be open seven days a week.