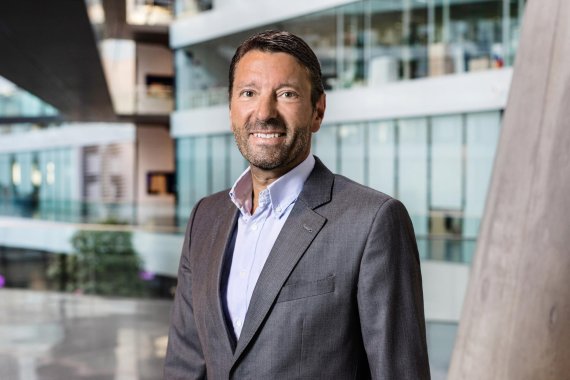 How much is a person worth as a worker? Who can say exactly? In the case of Kasper Rorsted, the stock market provided an answer. On January 18, 2016, the day his move from Henkel to Adidas was announced, the Dane moved around three billion euros: Adidas shares spontaneously rose by twelve percent, while Henkel bearer preferred shares temporarily fell by five percent.
Whether this high valuation of Rorsted, who officially took over the leadership of the world's second largest sporting goods manufacturer on October 1, is justified? There is hardly anything negative to be heard about the 54-year-old, with most commentators gushing with praise. "Kasper Rorsted superstar," wrote the "FAZ," the "man like a machine" ("Die Zeit") has earned the title of "margin magician" ("finanzen.net").
The Rorsted effect: Adidas share is Dax front-runner
The fact is that investors' expectations of Rorsted are huge, and so are the advance praises. Since January, the Adidas share has rushed from record to record and almost doubled its price. "Looking back, everything always looks very rosy," the manager said back in 2010, referring to his impressive career. "I have sometimes been lucky to be in the right place at the right time."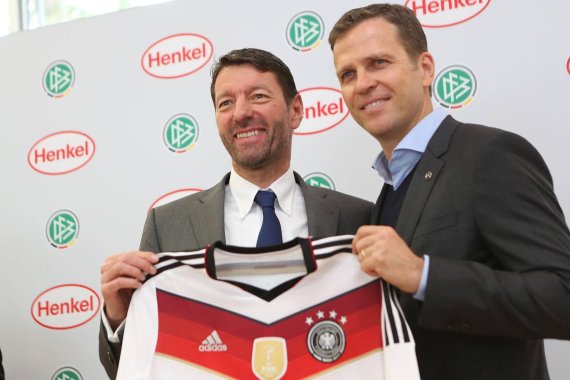 At Adidas, Kasper Rorsted seems to be just right. The sporting goods manufacturer from Herzogenaurach is facing a radical change. Restructuring and digitization, no one else is probably more suited to the Group's major tasks than the native Dane, who speaks German and Swedish fluently in addition to English and financed his studies in the U.S. partly through hard jobs.
Rorsted has lived in Germany since 1991, is a former junior national handball player, passionate skier, tennis player and soccer fan - conveniently of FC Bayern, the club in which Adidas has held a ten percent stake for 15 years. Rorsted's wife has lived back in Munich with their four children since 2013. According to insiders, his family did not feel at home at the Henkel site in Düsseldorf.
Visiting Runtastic in a polo shirt
Mobility is a matter of course for manager Rorsted; he does not steer the corporate headquarters from his desk. The son of an economics professor deliberately seeks contact with employees and customers. Instead of holding audiences in the executive suite, he forms his own picture on site. "To lead virtually, I have to know my employees personally, even if they are scattered around the globe," Rorsted explains.
This goes down well with the employees and subsidiaries. Runtastic founder Florian Gschwandtner raves about the visit of his new boss, who introduced himself in Linz in September, incidentally casually in a gray Adidas polo shirt. "What I really liked about Kasper Rorsted is his international orientation," Gschwandtner said in an interview with ISPO.com after Rorsted's visit to the Adidas subsidiary in Linz. "He has lived in Silicon Valley for a long time and has a very good vision."
Harvard graduate Kasper Rorsted carries the innovative spirit of the technology mecca within him - and not just because of his time on the U.S. West Coast at Oracle, Compaq and Hewlett Packard. Two years ago, the Dane grabbed 20 Henkel executives and visited a dozen companies in Palo Alto with them. "Henkel goes to the school of Silicon Valley," was the headline in the FAZ newspaper.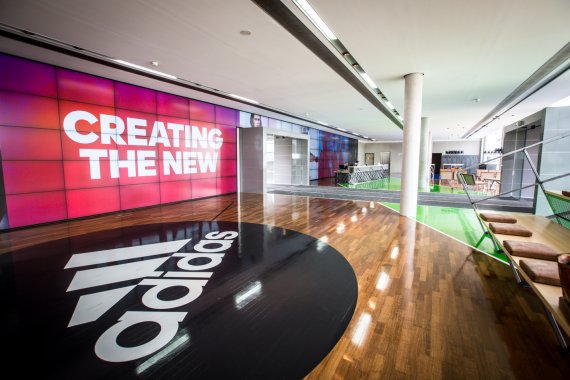 Expectations are high at Adidas, but the first quarterly figures under Rorsted, which the company published at the beginning of November, are encouraging: 14 percent more sales compared to the same quarter last year. Double-digit growth rates in almost all markets except Russia. So a start has been made. But not yet more.
ISPO.com lists the five major challenges facing Kasper Rorsted at Adidas.
1. making Adidas more profitable
The three-stripe brand is broadly positioned, and Reebok, as well as the golf brand TaylorMade and ice hockey brand CCM, also contribute to the Group's tidy sales of 19 billion euros - but they provide neither relevant growth nor profits. Adidas (approx. 5 percent) is nowhere near the net margins of Nike (approx. 12 percent).
Adidas shareholders want Rorsted to streamline the portfolio and make the group more profitable. This means that Rorsted should do what Hainer has long shied away from: questioning certain divisions. After all, Hainer didn't miss the opportunity to initiate Adidas' far-reaching departure from the golf business: The Group is looking for buyers for the TaylorMade, Adams and Ashworth brands.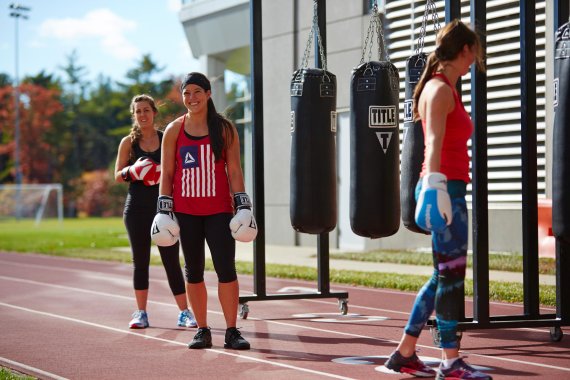 Adidas has set itself ambitious targets up to 2020: "With an average of around 15 percent per year, our profit should grow significantly faster than our sales." In his eight years as CEO of Henkel, Rorsted has proven that he is the right man for the job: The Dane got rid of 80 percent of underperforming divisions, and the consumer goods giant's net margin rose from seven to over ten percent.
Speculation about a separation from Reebok has arisen time and again. Eleven years after its acquisition by Adidas, the fitness brand achieved lower sales (1.75 billion euros) than in its first fiscal year under Adidas management (1.98 billion).
Reebok's sales growth (7 percent) also significantly lagged that of the Adidas brand (20 percent) when it announced its third-quarter fiscal 2016 figures. Things are slow again - too slow for "accelerator" Rorsted?
What speaks against a separation from Reebok: Adidas would then lose more than half of its important North American business in one fell swoop. Because Rorsted is actually supposed to:
Capture 2nd share in the U.S., fend off Under Armour.
In the U.S., Adidas is only in third place behind Nike and shooting star Under Armour, and the Germans' market share in the world's largest sporting goods market is just five percent - an unsatisfactory situation. Analysts say Adidas has been too hesitant, especially when it comes to sponsorship contracts with stars in the all-important U.S. sports of basketball, American football and baseball.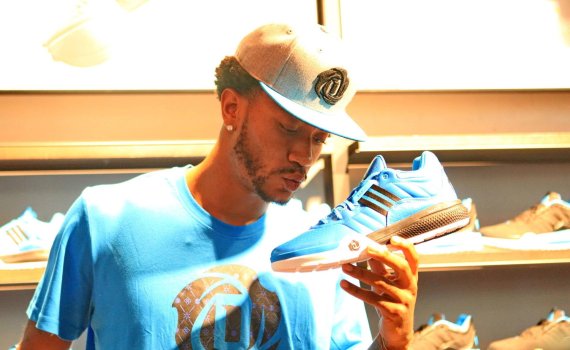 Market observers believe that Rorsted will have to be measured above all against the progress made in the U.S. to prevent Nike from moving even further away. The first Adidas measures - including poaching Nike designers and investing more in marketing - are already bearing fruit. The collaboration with music superstar Kanye West was expensive, but a big marketing success; people lined up outside Adidas stores for shoes designed by the rapper. The collaboration will be expanded under the Yeezy brand.
"Hard work and dedication are not enough," Adidas solicits brave collaborators in a Youtube video (see below), urging, "Come on, you freaks! Unleash your creativity!" Adidas states on its investor relations page, "At the heart of 'Creating the New' is the goal of further accelerating our growth by significantly increasing the desirability of our brands."
Adidas invests in influencers. To get young women excited about the Olympics, the Franconian sporting goods manufacturer invited female social media stars to a villa in Rio. And for the cooperation with NBA star Derrick Rose, Adidas took a lot of money in hand: The contract with a term of 13 years is said to be worth around 185 million US dollars. Adidas will also be the official supplier of the U.S. professional ice hockey league NHL for seven years from the 2017/2018 season.
Alongside Nike, Adidas has to contend in the USA with Under Armour, which made headlines in Germany with its sponsorship of the cult club FC St. Pauli. So far, their foreign business accounts for only 9 percent of the Group's total sales. Under Armour wants to gain a stronger foothold in the German market. A lot of work for Rorsted.
Editorial assistance: Michael Wiemer