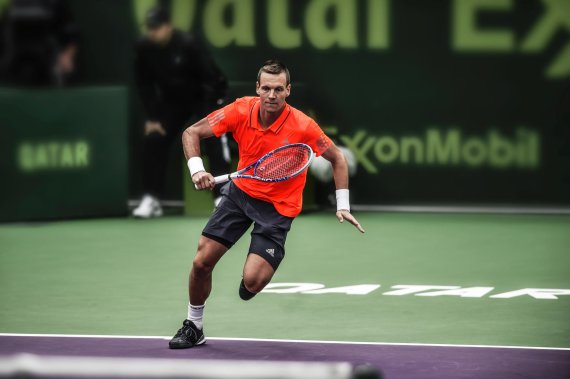 According to sportbusiness.com, only Under Armour's outfitting contract with Andy Murray had a higher price label: the world number two is said to receive four million euros per year from the American company. Previously, Murray was sponsored by Adidas.
To replace him, the sportswear manufacturer are now signing a contract with the world number six, Berdych. The exact amount and duration of the agreement remain unknown, but Adidas is said to be offering a long-term partnership. The collaboration kicked off at the 2016 Qatar ExxonMobil Open, part of the ATP World Tour.

Adidas is taking over from H&M as the 30-year-old Czech's outfitter. Other tennis professionals who have a contract with Adidas include Ana Ivanovic, Caroline Wozniacki and Jo-Wilfried Tsonga. Novak Djokovic, who ranks at the top of the tennis rich-list, is outfitted with footwear by the sportswear company.