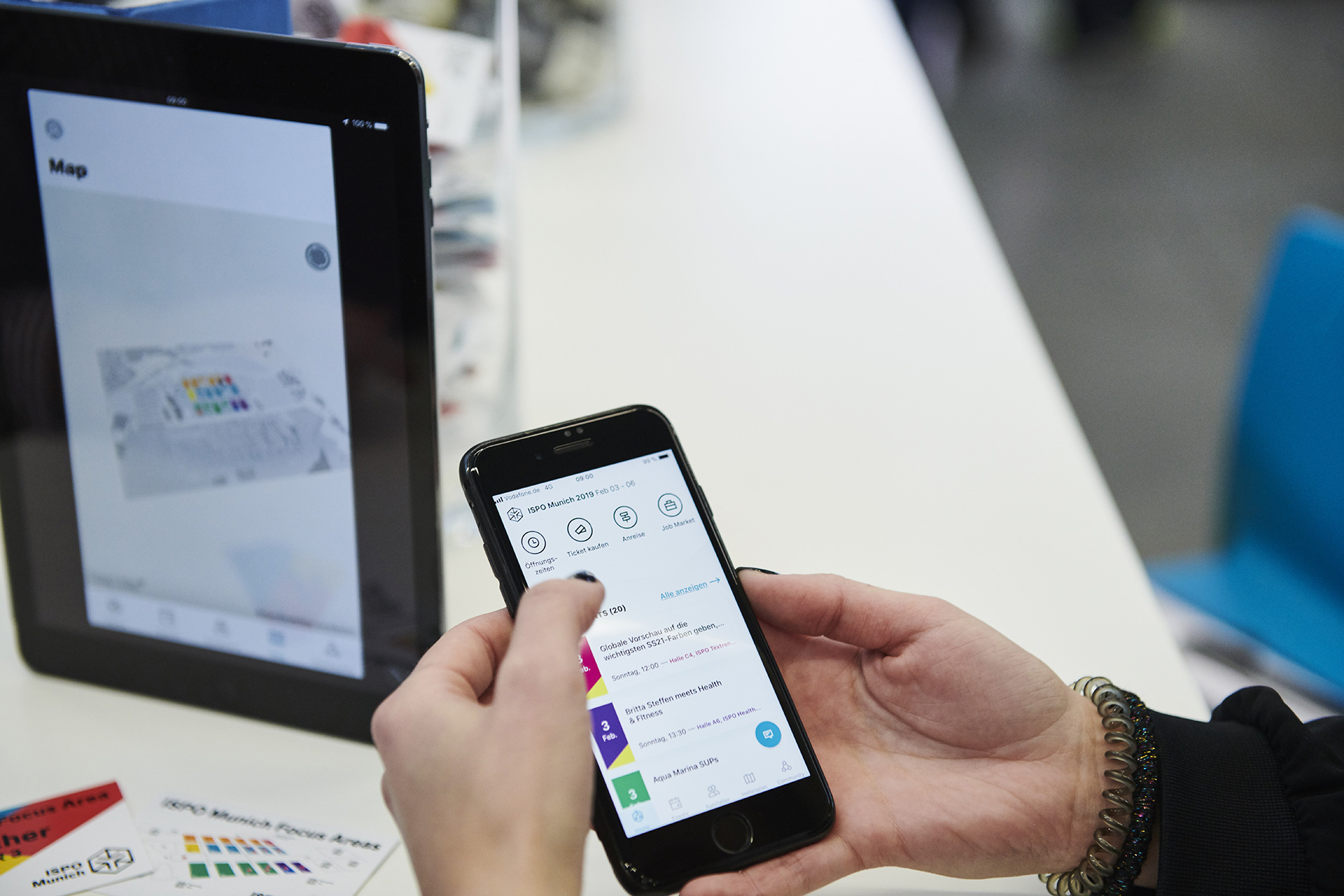 ISPO Buddy: Receive AI-based help about the trade show and other ISPO topics.
Exhibitor directory with note function: Easily find the exhibitors you are interested in and memorize them for quick access.
Interactive hall plan: Navigate through the exhibition halls with ease and find the locations you want to visit.
Complete ISPO Munich program: Find out about the complete ISPO Munich program.
Put together an individual event program: Put together a tailor-made event program that matches your interests.
Notes and your own gallery for event program points: Capture important information and create a personal gallery for your event highlights.
Detailed exhibitor information: Learn more about the exhibitors and their products with detailed information.
Product presentations: Gain insights into the latest products and innovations.
Everything about your trade fair appearance: Use the app to get the most out of your trade fair appearance.
Push notifications: Stay up to date with important notifications sent directly to your mobile device.