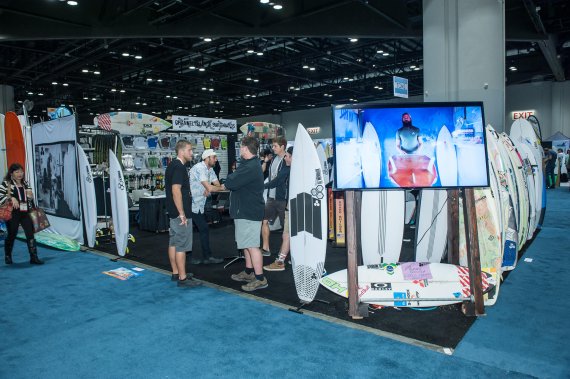 While the current weather forecast in Orlando is acceptable, the weather this weekend could decline depending on the path of Hurricane Irma", said Surf Expo Show Director Roy Turner to Shop Eat Surf. 
Surf Expo has been working with the Orange County Convention Center management and local authorities to evaluate the best course of action for our event scheduled for this week", Turner continues: "We are all concerned with Hurricane Irma and our thoughts and prayers go out to all in its path."
Surftech cancels participation
Some exhibitors also responded to the impending hurricane, which has already claimed several lives in the Caribbean and cancelled their participation in the trade fair.

"Surftech has requested all remaining staff to abort their travel plans due to Hurricane Irma", said John Vance, CEO of Surftech. Since Orlando is considered Florida's central point of contact for evacuees, Surftech does not want to "take hotel rooms and flights away from people seeking safety".