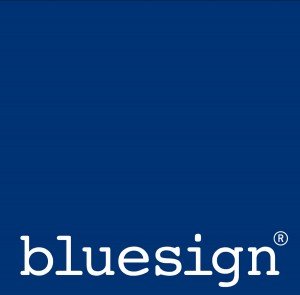 Based in St. Gallen, Switzerland, Bluesign Technologies AG was founded in 2000 and developed its comprehensive bluesign® system based on the principle of input stream management.

That means that it excludes polluting substances from the production process from the beginning, allowing it to fully ensure that the finished product stands up to the strictest of consumer protection requirements worldwide.
This means that it doesn't just consider the individual consumer product in terms of consumer protection, but each and every one of its impacts on people, the environment and the consumption of resources. The goal is to reduce the environmental footprint along the entire supply chain. From the chemical components all the way up to emissions and energy use, the system analyzes and controls all stages of production.
Guidelines and processes are developed using the best available technique (BAT) in order to fulfill sustainability criteria on one hand and quality, functionality and design for market requirements on the other. Chemical suppliers, manufacturers involved in all textile production processes and brands are all part of the bluesign® system.

Find all the latest news and information about bluesign® here.
bluesign® product for Consumer Products
Companies are subjected to strict testing to certify the quality of the chemical products and textile components they produce, as well as any accessories. If a product is manufactured using bluesign® approved components, it is eligible to bear the bluesign® product label.

The bluesign® system is not limited to specific types of raw materials and fibers, nor is it limited to individual stages of production or specific consumer textile products.


At least 90 percent of the textile fabric must be bluesign® certified. This particularly includes the inner and outer layers of a piece of clothing, including all prints. Beyond that, at least 30 percent of all components, including zippers, buttons and embroidery, must be bluesign® certified.

The remaining (maximum) ten percent of textiles and 70 percent of components that are not bluesign® certified must meet the strict regulatory threshold criteria set out by bluesign® for consumer protection.