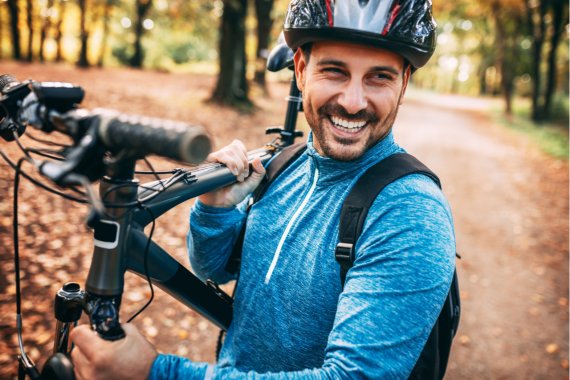 Competitions have been cancelled, gyms closed, club training is no longer taking place - the corona virus has us firmly in its grip. Besides that outdoor sports are possible - under certain conditions. The good thing is that it is very easy to get fit in nature and without any equipment. The only important thing is that as an outdoor sportsman you have to follow a few rules in times of the corona crisis:
Train alone is the only way to prevent the virus from spreading further.
Use the area in front of your door to exercise and do not use public transport to go to the gym.
Keep a distance of two meters to other people during training.
Avoid heavily frequented areas as much as possible, otherwise the rules can hardly be kept. Who knows: Maybe you can even discover a new running round in this way?
Wash your hands thoroughly as soon as you get home.
If you develop cold symptoms, sport is of course taboo - not only in case of an infection with corona viruses.
You are wondering which activities are suitable when no training partner is available? In spring temperatures, the best outdoor sports are those that are already very popular :
Cycling
Hiking
Running
Nordic walking
Inline skating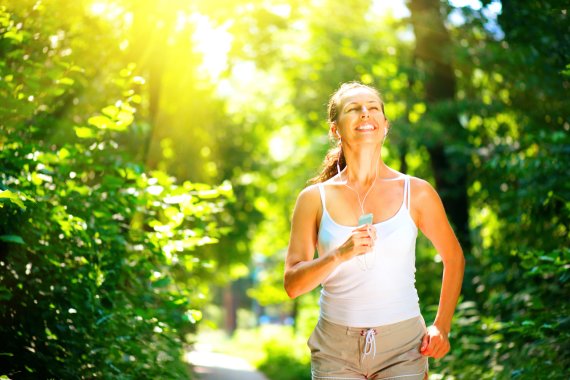 All these activities are easily done alone, can begin right on your doorstep and do not require extensive equipment. All you need is sportswear, suitable shoes and, depending on the sport, a bicycle, Nordic walking sticks or inline skates.
Swinging into the saddle has always been popular. For example in Germany: when asked about their favourite outdoor sport, 61 percent of participants between 16 and 65 years of age answered "cycling" in a survey in 2016. Hiking came in third with 43 percent of the votes, running was named by one in three as their favourite sport. At least twelve percent like inline skating.
The body benefits from sports in nature not only because the usual training effects - such as better stamina or a stronger immune system - occur after some time. What's more, a study conducted by the University of Exeter in the UK showed that people who spend just two hours a week in the great outdoors are demonstrably healthier and feel better than those who are not regularly outdoors and in the countryside.
According to the researchers, the effect increases during longer stays in nature, but reaches its maximum at five hours per week. "Beyond that, no further benefit is to be expected," say the scientists, who have published their study in the journal "Scientific Reports".
Sport in nature is also good for the soul, as British scientists have found out: Compared to indoor athletes, the participants in their study were better recovered after training outside, had more energy and a more positive attitude towards things.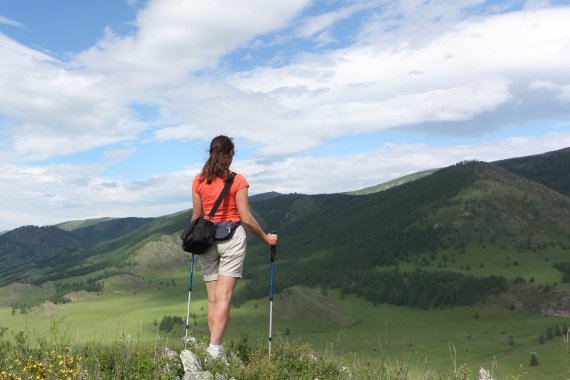 Now is the chance to try something new: Try the old exercise trail in the woods that you usually jog past or use the meadow next to the residential area for barefoot jogging.
In times of Corona you don't even have to do without your training partners thanks to digital techniques. You can use apps on your smartphone to document your activity, share it with others and exchange information: Compete with your club mates on the road bike with Strava, challenge your best friend to the "7 Minute Workout Challenge" or publish your running progress on Runtastic.
After the sport you can finish the training with a short stretching program. Dedicate yourself to the muscles that you have been using most outside:
Stretch after running, especially the back of your legs (back thighs and calves).
After cycling, concentrate on the front thigh muscles and the hip flexors.
Stretch after Nordic walking calves, shoulders and arms.
After inline skating, the gluteal, calf and back muscles deserve to be stretched.
But don't forget to eat: Within the first half hour after training you can add carbohydrates and protein to support your body's regeneration in the best possible way. For example, eat a small portion of yoghurt with banana, a ham sandwich with fried egg or a potato in the skin with curd cheese.
Another tip: Those who did sports outside in spring temperatures and were in the forest or meadows should check at home for ticks. This is especially true for those outdoor athletes who live in an area at risk for early summer meningoencephalitis (TBE) or Lyme disease. Because of the mild winter, the little bloodsuckers are probably looking for food earlier than usual this year.