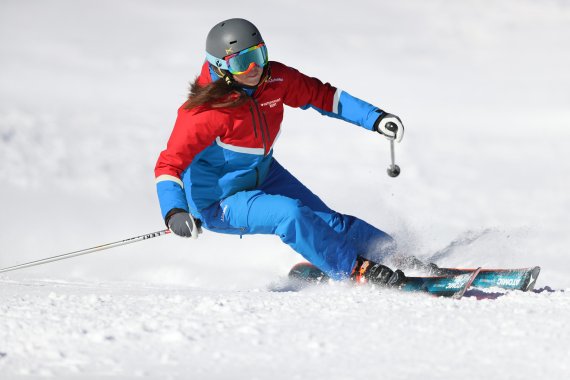 Equipment rental has long been part of everyday business in the ski market - especially in the ski regions. So far, this was only true for hardware. Schöffel now intends to integrate ski clothing more closely into the rental service offered by retailers and started a test run in Austria and Switzerland at the beginning of the current ski season. "The offer has met with a very good response, which is why we will gradually expand our involvement in the rental clothing sector and extend it promptly", explains Stefan Merkt, Head of Sales at Schöffel Sportbekleidung GmbH.
In Austria, Schöffel rental clothing is available from the Intersport online platform "Intersport Rent". Schöffel supplied the Intersport headquarters with outfits for men, women, and children. These can then - together with ski and helmet - be booked via the online portal in the desired ski region. The Intersport head office is responsible for delivery to the individual retailers. If customers are particularly convinced of their equipment, they also have the option of purchasing it after use.
In Switzerland, customers will receive the same clothing with which Schöffel also equips Swiss-Ski athletes in the areas of skicross, aerials and moguls. Schöffel clothing is available for hire from various retailers, including the Titlis Sport rental station in Engelberg, which cooperates with washing machine manufacturer Electrolux for professional cleaning of clothing, Quattro Sport in Engelberg, Graf Sport in Grindelwald, Paarsenn Sport in Davos, Alpia Sport in Wengen and Bayard Sport in Zermatt.
In Germany, the rental service is not yet available. However, the first talks about future cooperations are already underway, according to the head office in Schwabmünchen. Concrete figures on the profitability of the new rental model are to be available at the end of the season, the company continues .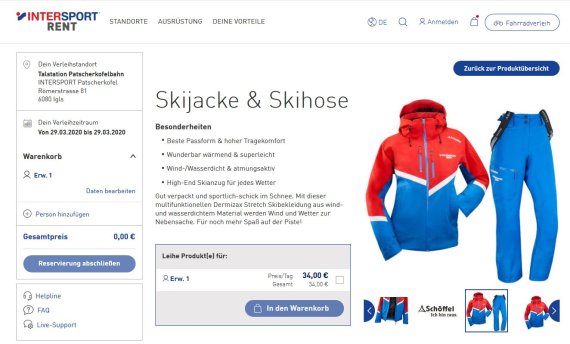 With the new service, Schöffel aims above all to reach new target groups who are not prepared to buy expensive ski equipment. Stefan Merkt: "Equipment for rent is very trendy. Schöffel has now created a special offer for winter sports enthusiasts who only ski rarely or for a limited time, who attach importance to reduced luggage or who are just starting out in the sport". In this respect, Schöffel sees the service as an additional business that does not cannibalize traditional sales.