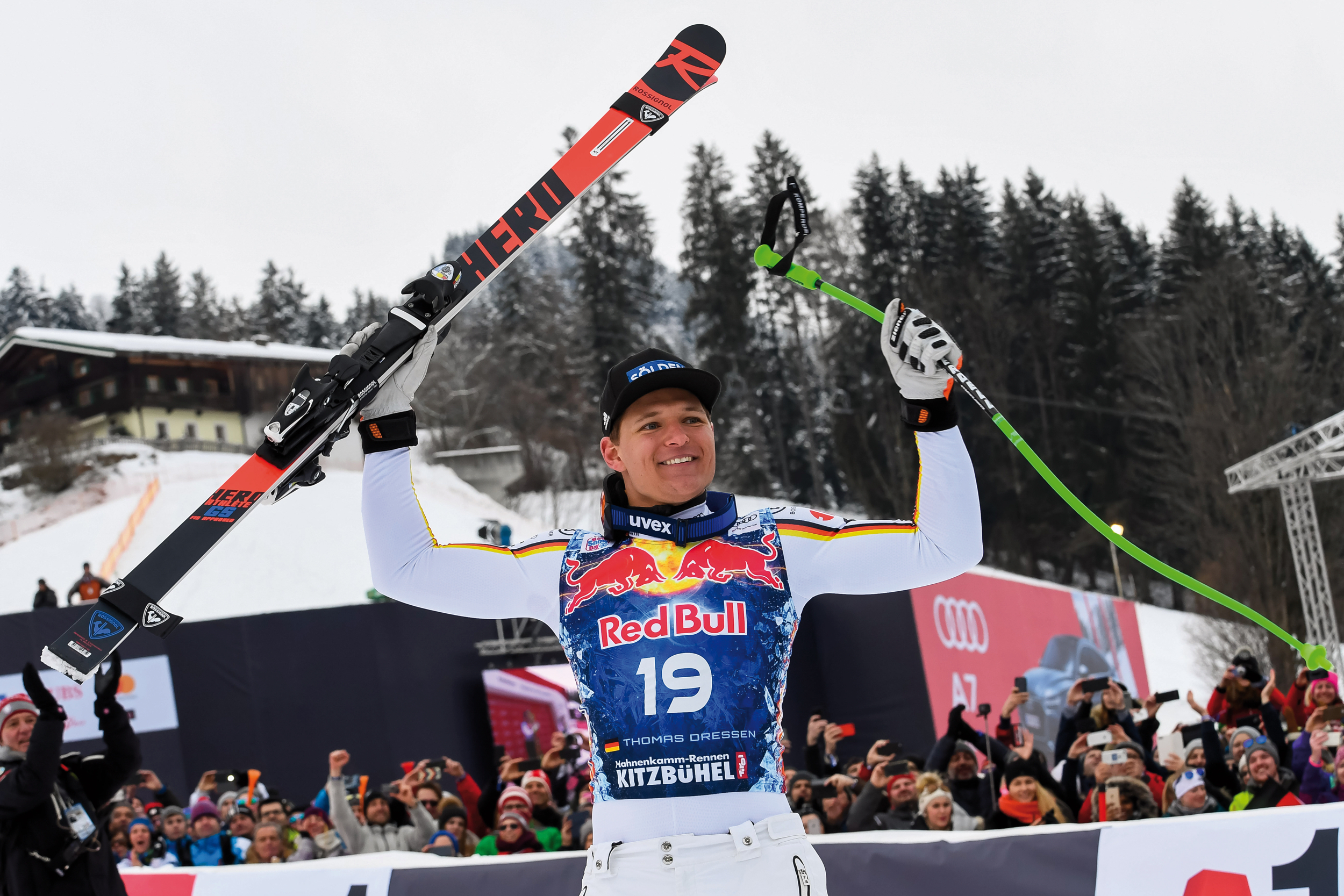 In an interview with ISPO.com, Bruno Cercley, CEO of Rossignol, talks about the current fiscal year, ISPO Munich, the presence at the Winter Olympics in Pyeongchang and the strategy for the future, which goes far beyond winter sports.
ISPO.com: Monsieur Cercley, what kind of winter is this so far from the point of view of Rossignol? Are you satisfied with your core business and the sale of the ski hardware?
Bruno Cercley: The season is quite promising as snow has shown up on all markets and geographic areas. In this positive context, our core business, the manufacturing and marketing of winter sports equipment, continues to strengthen and provides the kind of stable foundation that allows us to roll out our growth strategy in contra-seasonal activities, particularly apparel (for skiing, resorts and cities / trail running) and cycling.
In 2017-18, the group remains the world leader in the alpine and nordic ski categories with the Rossignol brand and confirms its position as the world number two on the ski boot market with the Rossignol and Lange brands. The Group continues to grow in its core business and gain market share with an increasingly solid presence and base.
In 2017 we recorded a 5% growth in a flat market worldwide. This season, thanks to good snow/market conditions and a great demand for our products & brands, we enjoy a double digit growth since the beginning of preseason orders, this trends being still steady in the current season.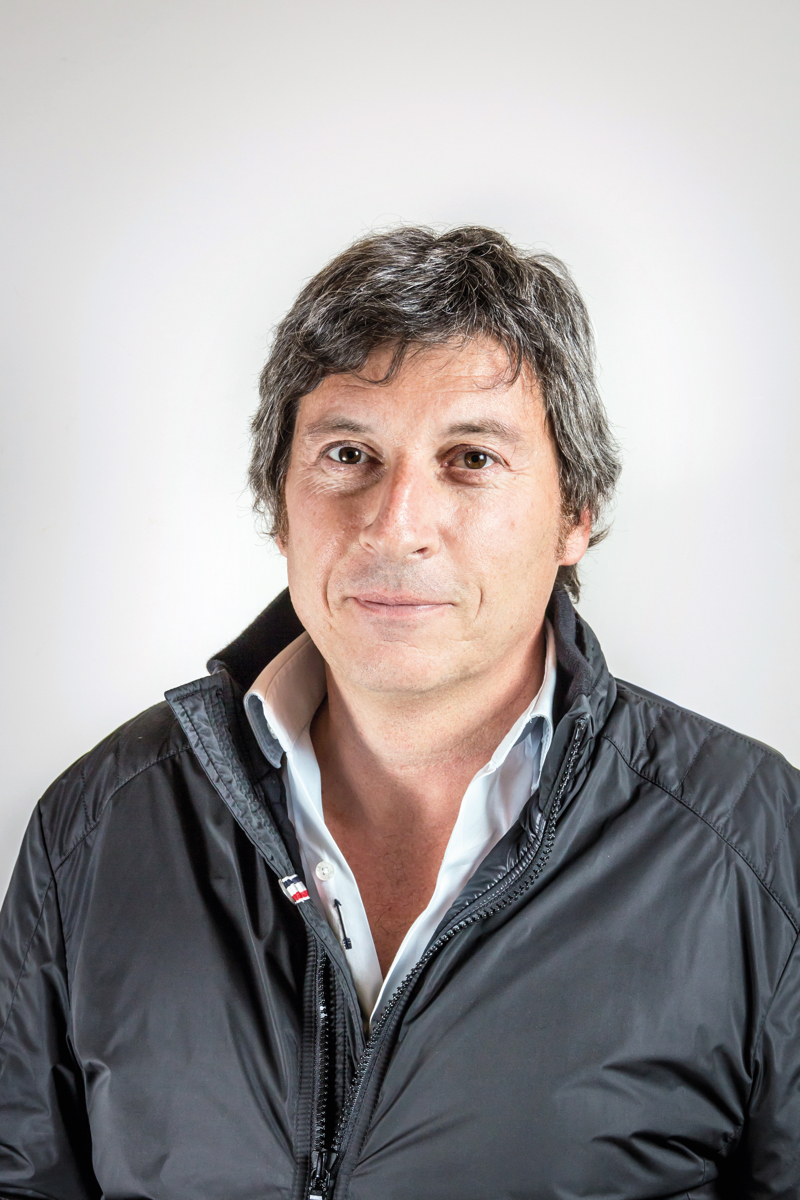 How has your winter sports business changed in recent years when you look at the figures, market and company shares?
Obviously the market is getting very competitive and still depends a lot on snow conditions.
Having said that we have experienced a steady gain of our market shares in all product categories since 2012. Our market share estimate is 23% for alpine skis, 20% for alpine boots and 18% in the nordic categories.
Let's take a quick look at the individual ski segments: How did Rossignol sell alpine skis, cross-country skis and snowboards last winter? How important is the Alpine trend towards the Rental? Is cross-country skiing making a comeback? Does snowboarding get out of the bottom?
In Alpine our sales are also up significantly, the ski category is doing very well for both Rossignol and Dynastar with for example the successful introduction of the new Freeride S Series - one of our best seller skis being the Soul7 . We must also highlight the great success of Rossignol alpine ski boots category. After several years of growth, this season Rossignol ski boots sales rise by 23% (€), reaching more than 400,000 pairs, and becoming one of the top major actors in the category.
Rental: as an average we estimate Rental to be in Europe roughly 50% of the total market with countries like France or Austria at even a higher level close to 65%.
Cross country: represents one of the fastest growing activity for the Group as the turnover has grown by 40% over the last two years. Indeed Nordic activity embody strong values like nature/well being/health embraced by more and more consumers.
Winter 17/18 is very good and as a consequence we anticipate a significant increase for next season. The successful launch of Turnamic bindings, the consolidation of our Skin offer, our strong presence in Racing are the three pillars that enable and sustain our growth and market shares gain.
How did Rossignol sell snowboards last winter?
With strong brand equity, innovative R&D capacity, effective network management, last winter was, after 5 consecutive years of growth, a 10 years record in snowboard sales at Rossignol. And the current season looks equally promising.
Does snowboarding get out of the bottom?
Participation, events, weather conditions, demographic trends and changes, consumer spending, distance, available time, lift ticket costs, learning curve, communication, innovation, etc., all impact sales and market recovery. We broke a 10 years record at Rossignol in sales and we have been committed to snowboarding since 1987 and will continue to do so in the years to come.
Rossignol also relies heavily on testimonials - with the "Band of Heroes", but also on the individual marketing of prominent top stars. How much did you increase this commitment in the year of the Olympic Winter Games? And what return on investment do you expect from the medal winners of the athletes supported by Rossignol in Pyeongchang? Which individual athletes do you put your money on?
We will introduce at ISPO Munich 2018 a totally new Racing line: new technology, new constructions, and new strong design but always capitalizing on the HERO strong name franchise.
New technology are directly issued from our collaboration with top athletes – DLC, an hydraulic shock absorber, became World Champion with Tessa Worley in 2017.
In Kitzbühel we have just revealed our new Hero product line and marketing campaign, celebrating the values of transmission, sharing and passion for racing. The Band of Heroes took off for a new adventure in Kitzbühel: this time, our legendary band has come together to encourage the next generation of heroes, sharing in the fervor of competition in a fun improvised race at the top of the world's most famous race course, the Streif in Kitzbühel.
The introduction of this new HERO line was really great as we had an amazing success in Kitzbühel with the victories of the young talented German racer Thomas Dreßen in Downhill and Henrik Kristoffersen in Slalom (who then took the 2nd place in Schladming).
We will for sure take the opportunity of the Olympics to get a worldwide and amplified exposure to launch our new Hero collection. Globally around 80 athletes will participate at the Olympics in South
Korea carrying Rossignol, Lange, Dynastar or Look products, in 5 disciplines: alpine ski, cross country, biathlon, skicross, moguls. We can also add our ice skating athletes with Risport.
In 2014, we got 60 medals during Sotchi Olympics. We hope we can do as well in Pyeongchang: We have great opportunities of success in all disciplines, with world-class athletes like Henrik Kristoffersen, Frederica Brignone, Tessa Worley, Martin Fourcade in Biathlon, Jean-Fred Chapuis in Skicross and many others.
And where do you still see growth potential for the ski and winter sports market today? In other words: How do you, as a major player in the winter sports industry, want to react to the changed consumer behaviour?
Our group is now positioning itself on activities experiencing strong upward growth worldwide, to the extent that we are able to offer consumers a wide range of products that help them to enjoy outdoor activities throughout the year. This is a sea change for the Rossignol Group. We dreamed of doing it and we are making it happen.
In this new landscape, the consumer, more demanding and informed, is more than ever at the heart of our concerns. While our network of retailers remains a source of strength with over 7,000 outlets worldwide, all the brands in the group are committed to constantly improving and enhancing the customer experience.
We are creating more digital content to build consumer loyalty to our brands in our different sectors and continue to expand our network of branded outlets, for example, with the opening of our Oslo flagship store. In parallel with these efforts, we are pushing ahead with major investments in e-commerce solutions for clothing and bicycles.
All in all, it is therefore noticeable that the winter sports and ski hardware specialist Rossignol is positioning itself ever more broadly and opening up to other divisions and segments. Is this a response to the general industry problems in the winter sports industry or does Rossignol have specific reasons for this?
The power and worldwide high recognition of Rossignol brand is a strong asset. Our brand promise "Another Best Day" also gives us a clear guideline that can apply to the new categories we will embrace, to accompany our consumers in its all year round activities.
As an iconic winter sports specialist, Rossignol is broadening its horizons and establishing a presence in the daily lives of consumers, regardless of the season. From high-level sports people to amateurs, from the mountains to the city and throughout the year, Rossignol provides a continuous experience for consumers and accompany them in every moment of sporting activity and leisure.
Rossignol bicycles are on display for the first time at ISPO Munich 2018. The company, hitherto a leading brand in the world of ski hardware and winter sports equipment, is increasing with its own Rossignol brand. What specific bikes will the trade visitors see in Munich, Mr. Cercley?
In winter sports equipment, Rossignol has built a wide and solid network of sports shops partners in ski resorts worldwide. Many of these shops rent bikes and e-bikes during summer season and it is logical for us to offer them a full range of mountain bikes especially for rental business, with the same high level of services they are used to get with Rossignol.
For 1819 our bikes collection is segmented in three categories: E-Bikes, Pedal Bikes and Junior Bikes. Our E-Bike line is built around a Fat Bike for all seasons, a trail E-Bike for long blasts on engaging trails, an electric trail hardtail, two pathway E-Bikes and a Junior electric hardtail. Our pedal bikes cover the classic needs for resort riding: DH, Trail, Enduro and modern geometry hardtail. Junior Bikes consists in hardtails and full suspension bikes designed around 20 and 24 geometries.
When designing our bikes, our focus was reliability, simplicity of maintenance and fun. Rental bikes in resorts endure all kinds of abuse all day every day. Oversized brakes, metal pads, reinforced tires, longer suspension travel means shops don't have to change parts all the time for rental usage. We also try to have similar equipment on our bikes whenever possible to keep inventory stocks to a minimum for shops. In general we equip our bikes with reliable components on what matters most.
Our winter sports consumers are very often practicing mountain bikes in winter and as an example we have also ambassadors coming from Racing skiing like Henrik Kristoffersen or iconic snowboarder Xavier De Le Rue that have been riding and enjoying the bikes for a while now.
What are the main reasons for Rossignol to launch its own extended Rossignol range after the purchase of Felt Bikes?
With the introduction of ROSSIGNOL BIKES in 2015, Rossignol extended its reach among dealers and end-consumers beyond the winter season.
Today, the new Rossignol Bike collection includes a strong offering of both e-Bikes and Pedal Bikes – each aimed at key market segments we've designed the perfect tools to let riders focus on the cycling experience – whether riding with your family or racing friends on the most challenging terrain.
Because enjoying the mountains regardless the season is our main objective, Rossignol is committed to developing premium technology for intense enjoyment in everything we do.
Felt always had similar values and their expertise in the cycling industry no longer needs to be proved. They are the perfect partner to work on the appropriate synergies with Rossignol.
The Rossignol Group can now develop an extremely broad range of products on the cycle market via its three brands: Time, Felt and Rossignol. The complimentary of this portfolio of brands and the synergies it allows, mean that the group is able to propose an offer tailored to the needs of each consumer.
On the one hand, Time and Felt, which are two historic cycling brands, offer unique experiences to their users. On the other, Rossignol, through synergies with Felt, with its mountain biking products, offers fans of the brand's skis some products designed to meet their expectations and needs in summer and winter
Rossignol bought the U. S. bicycle brand Felt Bicycles in 2017, after taking over the bike and accessories supplier Time Sport International in 2015. Please explain this strategy to us to invest even more heavily in the bike market, which is already subject to a lot of competition. What are your business goals with Felt?
Cycling is a very natural extension of Rossignol's business, given its overlap in participating
geographies, consumers and distribution channels as well as complementarity in seasonality. It is part of the Group's development strategy in the big Outdoor market in all seasons.
Development of the Rossignol Group's cycle offer is a natural next step given the similarities between skiing and cycling: they are both practiced in the mountains and share the same user profiles as well as the same distribution networks. They are also complementary by their seasonality: The practice of skiing in winter is often complemented by cycling in summer. As said previously, the Rossignol Group has a three-pronged approach to development of its cycle range:
The merger initiated with Time Sport International in February 2016: Time is a pioneer in cycling which has risen to the rank of an iconic cycling brand thanks to an innovative and patented automatic pedal concept. Time has opted for RTM (Resin Transfer Moulding) in the design of its carbon frames, is the only manufacturer in the world of cycling to perfectly master this process.
Felt located in California is a world-renowned brand especially in track, triathlon and road bikes ($60 m turnover)
The extension of the Rossignol mountain bikes ranges through a focused range (electric and pedal bikes), taking advantages of synergies with Felt.
By investing in the big and growing cycling sector, the Rossignol Group is optimizing its production processes, its distribution networks and its performances for an ever more sophisticated offering that is already feeding through to the Group's results: today, cycling represents 18.5 % of the Rossignol Group's total activity.
The acquisition of Dale of Norway, a Norwegian knitwear specialist, which Rossignol announced in December 2017, is also in line with this acquisition strategy. This is the first pure clothing brand to be added to your portfolio - the strategic question arises here as well and is Rossignol planning to make further acquisitions of a similar kind?
Rossignol and Dale of Norway share a profound respect for the value of heritage when it is combined with new technology and creative development. With our 110 years, Rossignol's success has been continuously built on innovation, racing and passion. Dale and its 140 years, is built on the same vision of bringing historic traditions into new and modern fashion. Knitwear is an integral part of our Rossignol apparel line-up, and the addition of Dale is highly complementary.
I am impressed with what the management team and the rest of the Dale organization have built and I look forward to expanding our common apparel business through shared know-how, new product development and global distribution. We see great potential in supporting and strengthening Dale in its international expansion, leveraging on both companies'
strong connection with winter resorts and retailers across the world, offering to our customers and consumers a complementary portfolio of apparel and equipment. In addition, Dale's facilities in Dalekvam and manufacturing expertise can continue to drive Rossignol's and Dale's growing knitwear lines.
As far as Rossignol Apparel, Rossignol's clothing business is experiencing strong upward momentum, as reflected in rising sales (up 220 % in three years), in line with the goal fixed in 2015 of making Rossignol a major brand on the skiwear, stylish sports, high-end sportswear and fashion segments.
While consolidating its success in France and Italy, the next steps in development will be founded on accelerated international deployment, particularly in Scandinavia and the United States. The performance skiwear and stylish sportswear offers will be the pillars of this development, along with the urban collections and footwear.
Digital transformation is also changing the sport business. What strategic measures have you recently implemented in the field of digitization and what are your most important digital measures for the future?

Rossignol Group has recently initiated an ambitious roadmap aimed at managing the Omni channel workflows, involving our own e-commerce, our own retail and our strategic resellers.
Our industry, as many others, must follow the rules imposed by the consumers themselves: buy online mostly on mobile devices, ship to store, click and collect, return in store, … etc.
The most important measure for the future is to be able to propose the best in class experience for every scenario. Of course, the digital platforms represent a big part of this challenge, but not the only one. The internal organization of our companies must also follow this change, by removing all barriers between internal services. All employees and Departments must work together to deliver the best experience to our consumers.
How do you see industry and trade as being positioned for the digital business? How do you see the specialist retailers of the future?
In addition to the flexibility/agility that e-commerce allows, partnering with specialists retailers is the key factor to propose the best services, especially for technical products such as skis or bikes.
Retailers can provide personalized services, after sales services, and proximity, when e-commerce gives access to every product anywhere, at any time, on any device.
Industry and trade should work together to reinforce the complementarity between digital and physical channels.

In your opinion, how do trade fairs have to position themselves in times of digital transformation? What impulses do you expect from ISPO Munich?
Trade fairs are complementarity with digital. They offer the opportunity for personal business relations and human interactions, get to discover physical products, get live demos, share views on trends with dealers.