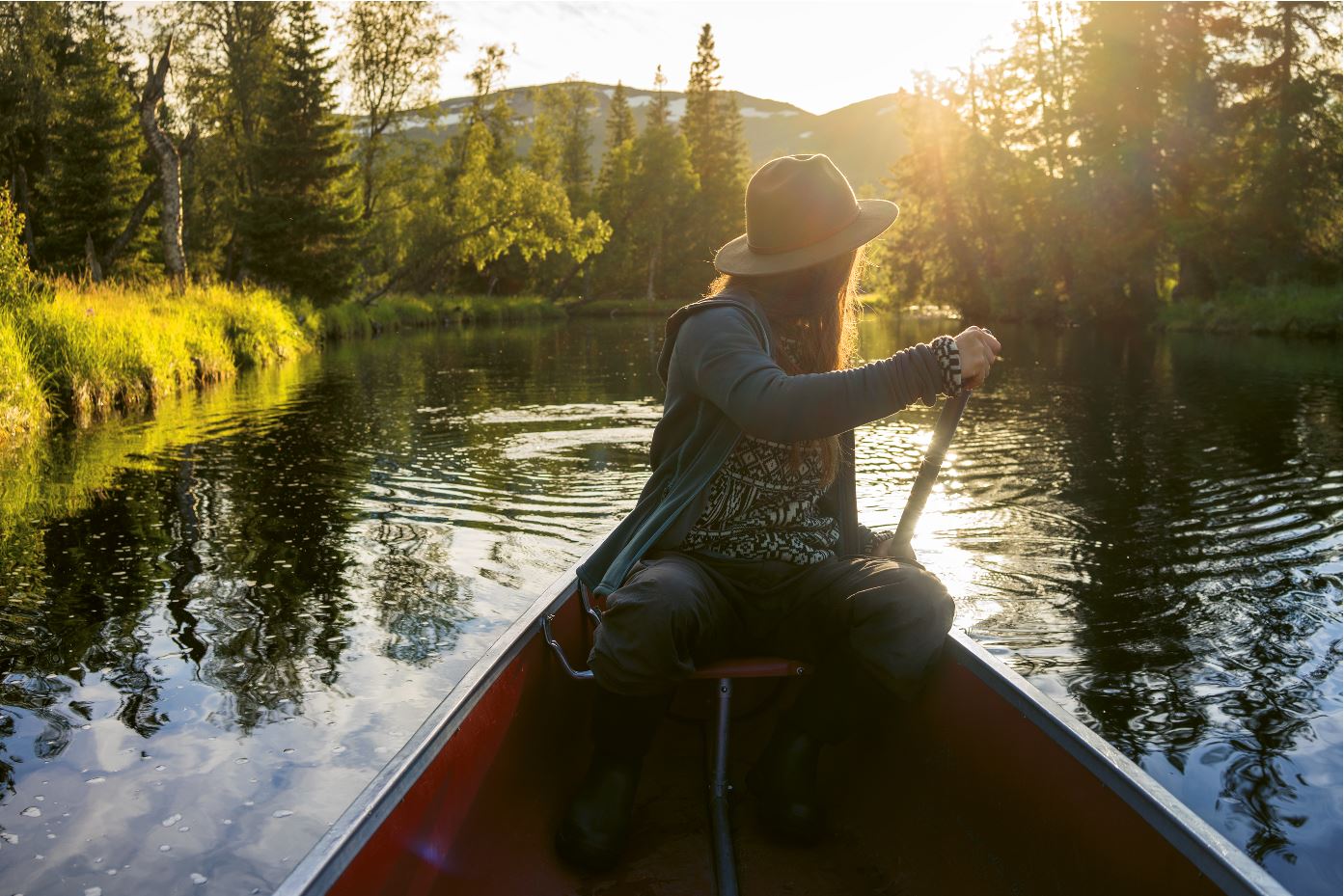 There are far too many unused things in our wardrobes, cellars, and garages. According to Greenpeace statistics, we buy an average of 60 items of clothing a year, 40 to 80 percent of which gather unused dust in the wardrobe. In addition, there is all the sports equipment that is only in use a few days a year. From skis to tents to folding boats. If you took sports equipment on rent instead of buying it, it would be cheaper for the consumer and more sustainable for the environment. Ski rental companies have known for a long time that renting sports equipment is also economically worthwhile. No wonder that more and more retailers and manufacturers are turning to the rental business.
Globetrotter Now Hires Out Outdoor Equipment
A few weeks ago the new Globetrotter rental service went live. Via the dealer's website, customers from Germany can rent tents, backpacks and bags, water sports equipment, bikes, outdoor equipment for children and cooking equipment. Clothing is not yet included. "Certainly, a large part of the Globetrotter range is conceivable as a rental product," says Christian Zien, Head of E-Commerce at Globetrotter. "As we are still in the early stages of our rental offer, and we see this as a test, we initially want to offer only items that do not have different sizes".
The colleagues from Naturkompaniet in Sweden, who like Globetrotter belong to the Fenix Outdoor Group, are also currently testing a rental service, but only offline in the stores. Even Decathlon is currently experimenting with the rental of outdoor equipment and clothing in its home market via its own brand Forclaz and already offers a wide range of products from sleeping bags to washing bags and technical equipment.
Demand for Rental Services Is Increasing 
Word of the idea is also getting around among manufacturers: in November 2019, the German ski and outdoor company Schöffel started renting skiwear via selected retailers and portals in Austria and Switzerland. In Austria, the service is operated via the "Intersport Rent" platform. Deliveries are made directly to the ski resort. "Due to the great success we are already working on expanding the product range", says Jürgen Nairz, Managing Director of Schöffel Austria.
The Swedish outdoor and ski brand Houdini has been installing the service in its own flagship stores since 2012 - initially with moderate interest, but now very successfully. "Demand has risen sharply in recent years," says Nanny Bergstedt of Houdini. "People are already planning half a year in advance and reserve their clothes for the holidays."  So far, the sporting goods rental business is limited to the domestic market, but the first foreign retailers are already showing interest.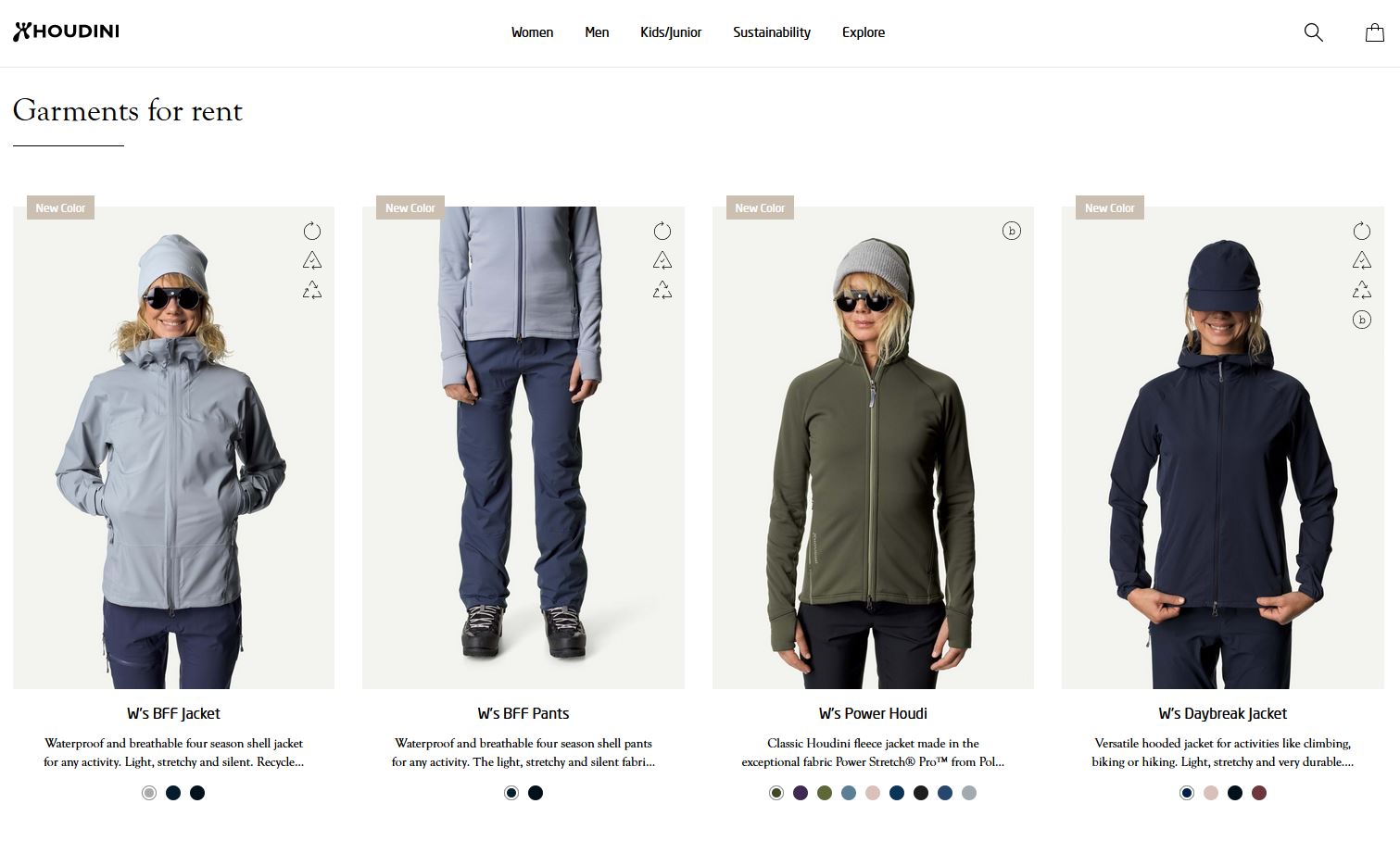 New Retail Concepts Emerge
There are even dealers who specialise completely in the rental business, such as the French company Ski-chic. Launched in 2018, there are neither stationary shops nor a regular online shop where goods can be bought. Orders are placed online and delivered directly to the hotel. The service is currently offered in about 50 ski resorts in France. Here, too, with increasing demand, says Jordan Valentin, co-founder of Ski-chic. "We are growing by about 50 percent from season to season." Outfits for the whole family are offered by brands like Peak Performance, Fusalp, Quiksilver etc. For example, an outfit from Fusalp at the regular retail price of 930 euros costs 28.25 euros a day.
"We really took our time to test which products and brands are suitable," explains Valentin. "It is very important that the quality is right so that the customers are satisfied and the outfits can be rented out several times". At Ski-chic, a garment has an average of more than ten users per season, at Houdini it is also between ten and fifteen. Outerwear and accessories such as goggles and gloves are on offer, while Houdini also offers midlayers. "The closer you get to your body, the less interest there is in rented clothing," says Nanny Bergstedt from Houdini.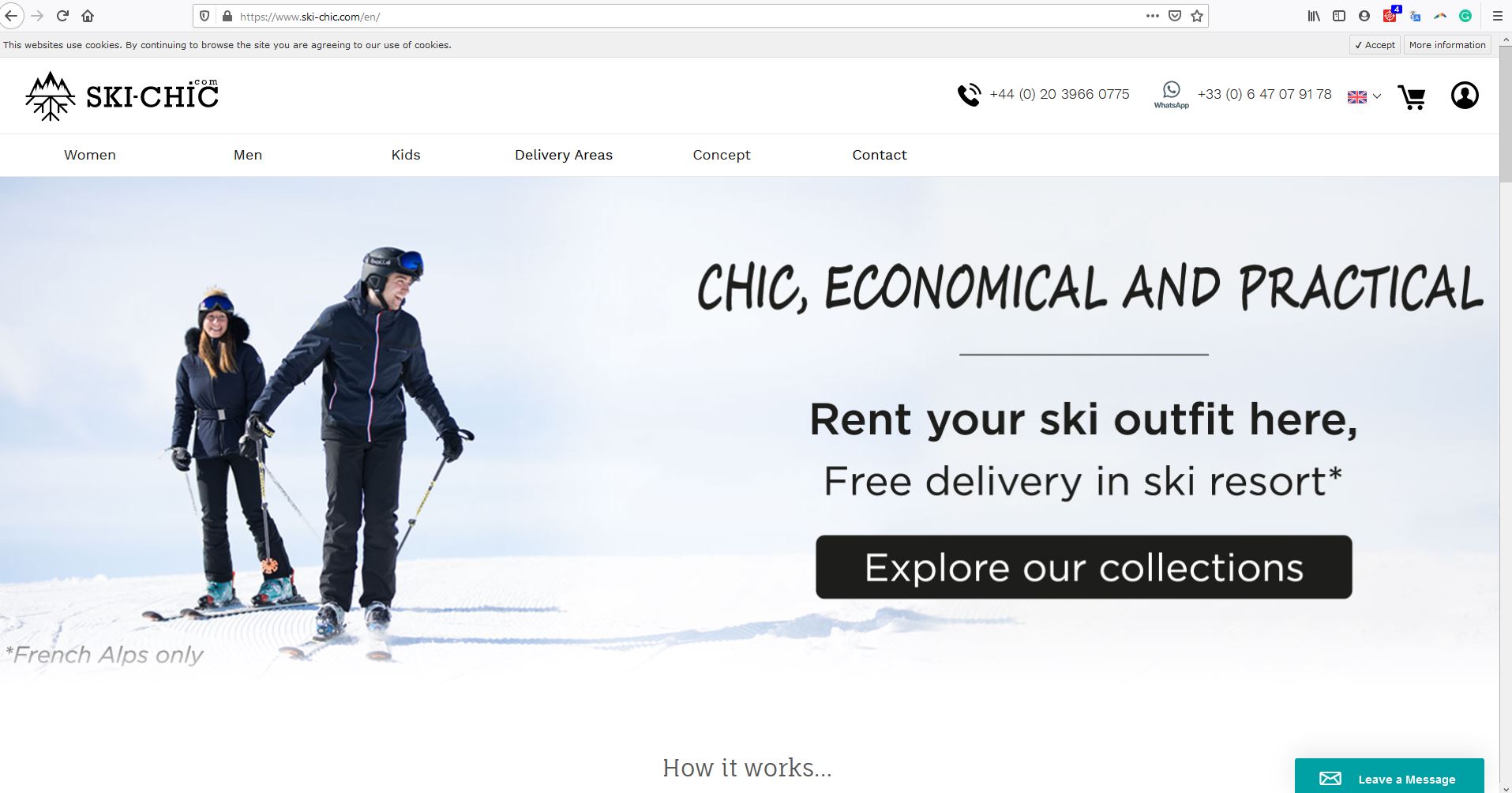 Rental Business Opens up New Target Groups
And which styles do customers prefer to rent? "Not the flashy ones," Jordan Valentin noted. "We had a pink outfit from Peak Performance, but it was hardly ever ordered." Unlike in fashion, where flashy pieces are particularly popular for rent, customers here are more likely to look for the timeless products. This is great for the rental business, because the products can then be used for several seasons - further enhancing sustainability.
Incidentally, the desire for more sustainability is not always the first motivation of customers. "Many of our customers simply don't go skiing often and don't want to buy expensive outfits for the whole family, or they are just passing through and don't have anything to ski with them," says Valentin. He therefore sees the offer primarily as a service that opens up new target groups for the sport. Globetrotter is also not afraid that the rental of sports equipment might discourage customers from buying. Christian Zien of Globetrotter: "To rent sporting equipment  is a good idea for people who are new to the outdoor sector and would like to try out whether they enjoy it at all."