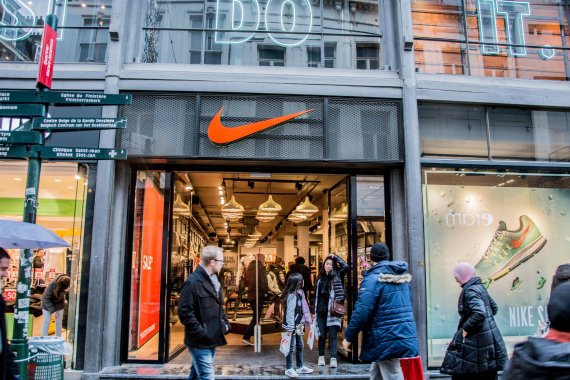 While the company did keep its revenue constant at 9.1 billion dollars, the trading floor still reacted with disappointment, with a fall in the Nike share price by three percent.

The reason for this is Nike's weakness in its home market USA. There, sales dropped by three percent to 3.9 billion euros. Eternal rival Adidas, by contrast, came in at a 28 percent growth in sales in the States in the same period.

Nike was able to compensate for the weak numbers in the US market with gains in China, Europe, the Middle East, and Africa.
Read here: Nike Connected Jersey – The First NBA Jersey with an NFC Chip
Nike CEO Parker continues to focus on global growth
The adjusted profit per share was at $0.57 in the reporting quarter, thus 22 percent below the value of the quarter a year before. This is can be attributed to a decline in the gross margin, a higher effective tax rate and other higher expenses.
Mark Parker, chairman, president, and CEO of Nike, said on the numbers: "With a gaze to the rest of the 2018 fiscal year, we will spur Nike's next global growth horizon by strengthening our brand, the power of our innovative products, and the most personal, digitally integrated experiences in our industry."
Nike can hold out hope for the start of the NBA season in the fall, as they will once again be its exclusive outfitter starting this year. Most recently, the basketball league was still being outfitted by Adidas.