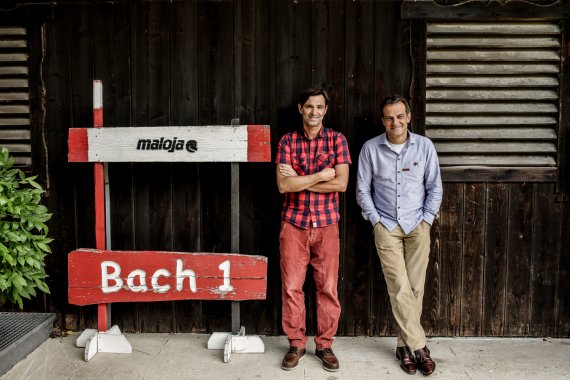 Klaus Haas and Peter Räuber have been in charge of the extremely successful brand Maloja for around twelve years now (read more about the label at the end of the article). In 2005 their label won the newly launched ISPO Brandnew award. We sat down for a conversation with them about internationalization, multifunctionality, shop windows in Soho and the Formula 1 of ski tours.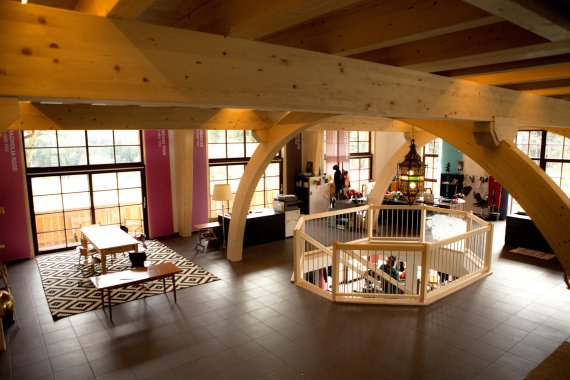 The Founders of Maloja in Interview
ISPO.com: Since your humble beginnings in the tranquil Chiemgau region of Bavaria – where your headquarters remain to this day – you've gone out into the big, wide world...
Klaus Haas: It's true that we've strengthened our activities internationally in the past couple of years, especially in America, Canada, South Korea and Japan. But we are not leaving Europe behind! In fact, we want to stay strong at home, so we can use our strengths to keep our success in other countries going. But there is of course great appeal in being in some of the world's most attractive markets.
How did the brand's reception in North America been?
Peter Räuber: The feedback has been awesome. As a European you also always have to be listening carefully. Not everything that the Americans like automatically generates a lot of revenue. The culture and the markets simply work differently to those in Europe. We are learning a lot there.
First of all we are excited that we are already being represented in lots of important ski resorts. Even in shops which sell ski jackets for €1500. We aren't in those price ranges, but many Americans clearly are looking for that special feel that the Maloja brand has.
"Maloja Fever Has Broken Out"
And how are retailers finding Maloja?
Räuber: In terms of dealer structure, we couldn't do everything like we would in Europe. While we prefer to stay away from the bigger corporations in this country, there's no way to avoid REI in the USA. That's the biggest sports retailer there, with 150 stores, 10,000 employees and a $2.4 billion dollar turnover. REI only take on one or two brands each year. They spent two years putting us through some thorough testing. It was a process like none we had ever seen before.
The CEO said that Maloja fever had broken out in the headquarters in Seattle. Naturally, that made us very proud and was just a small recognition that went on to open up other opportunities for us.
Haas: The different focuses in style are also interesting. Individual articles of clothing which sell well in America are much weaker in Europe and Asia. Our collection seems to be very well-balanced there. An experience which will certainly influence how we develop our collection in the future. You have to remember to keep your feet on the ground and try to feel your own way through as well.
Will there soon be Maloja stores in the Rocky Mountains then?
Haas: We've actually had a shop in the oldest ski resort in the USA, the Sun Valley, since 2009. So for a long time already we have had an indicator of how products will be received. In the shop there has always been a list of people who want to know when the new products will arrive. You had call to these people to let them know – among them were a couple of famous actors.
Last year we were able to reduce prices there by 15 percent because of the dollar exchange rate. Our partner there said afterwards: "You didn't have to do that. It wasn't necessary."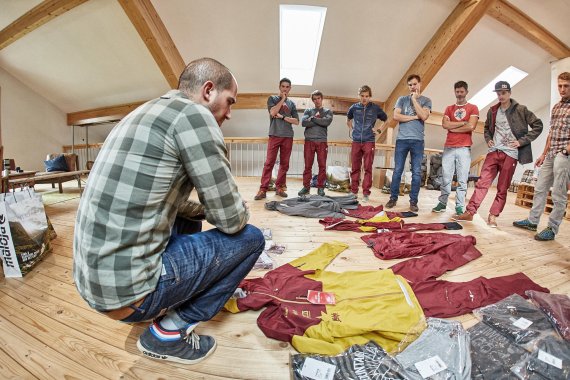 Is the future motto going to be "Maloja goes international" then?
Haas: It's nothing like as strategic as that. At some points we have had so many orders from Asia and America that we have been forced to tackle the question of internationalization. We are also not targeting the mass market with our products – not everyone is prepared to pay more money for higher quality. In this respect we are definitely interested in being active outside of Europe.
We have come to realize that you don't need much advertising and marketing to introduce a brand into a new country. Despite this, success in some of the key markets requires constant presence and effort, which is why we established a subsidiary company in North America.
It's also important to find the right partners. REI are giving us the opportunity to have our own area in the entrance of the store in Soho, Manhattan. Our partner in South Korea has now opened three Maloja stores there, one of which is in Gangnam, the trendiest quarter in Seoul. That has really helped in giving the brand a good introduction.
Räuber: Even when the markets in America and South Korea demand quite a lot from us, our attention still remains as before on the Alpine area, where our roots are and where our longest, friendliest relationships are.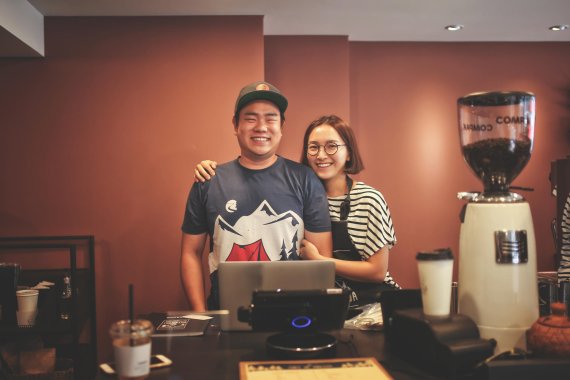 "It's the Formula 1 of skiing"
Let's talk about your home region. The national ski-mountaineering team in Germany now competes in Maloja products.
Räuber: It's something we are very proud of. It is surely the sport mostly closely connected to the mountains, which remains true to the mountains. It's a sport which is become more and more popular, especially in the area around us where there can be a huge amount of skiers on quite narrow pistes. Half the parking spaces are now filled by ski tourers.
To be allowed to provide the kit for the national team is a really exciting opportunity. It's the Formula 1 of skiing. It includes all equipment – the clothing for the body, the skis and the shoes. We developed the products together with the athletes. For example, they wanted two-piece racing suits, which have never before been available. In the past three years of using our expertise to develop the products, we have grown our skillset a lot.
It as also really exciting for us to meet such cool guys, who see the mountains every day and are participants in such a great sport. Toni Palzer goes to altitudes of three or four thousand meters every day. Seppi Rottmoser, who comes from our region, was a sprint world champion. To us it's a dream!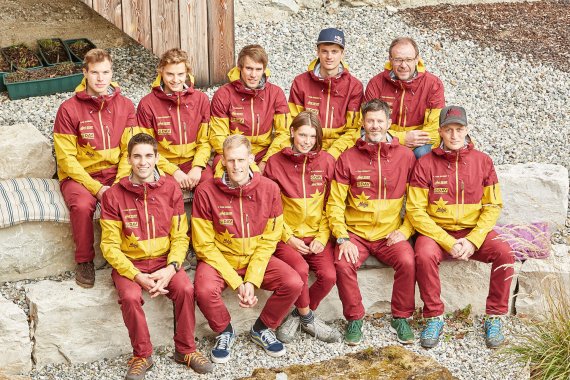 Maloja was for a long time known as a biking brand, but has for a while now also been there to see on the pistes. What have you had to watch out for in the creation of your winter collection?
Räuber: We decided a few years ago that our collection should not be dependent on there being snow. The same person who we make clothes for in summer is also of course active in winter, and is probably not only interested in skiing, but in other sports too. He might also go biking, mountain hiking, long distance running or ski touring in winter. Accordingly, we have incorporated a high degree of multifunctionality into our collection, away from thick, warm jackets. This has proved to be the right strategy in winters with little snow, like last year.
Haas: We also consider fall as well as winter. That has influenced our strategy. 90 percent of our collection is also suited to the fall months. And if there is a lot of snow one winter, we of course offer appropriate add-ons as well.
Räuber: Despite this, we naturally much prefer a white winter.